home
26th May 2010 - Lots of Aviation Updates Today



I have a huge update today before I go traveling for two weeks to Russia and Utah.

The TA-4J Skyhawk first flight photoshoot went very well. Aircraft Magazine has run a four page article and Global Aviation Resource also just published an article.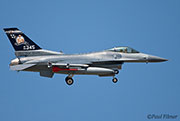 At Buckley AFB I finally caught the blue-tail special scheme F-16 for the Colorado ANG flying. Since it was painted a couple of months back it had become mostly a hangar queen unfortunately.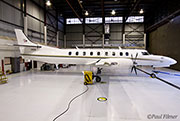 Earlier that month I also toured the Colorado Army National Guard hangars and those photos can also be found on the Buckley AFB page.



Staying on the Buckley theme I was lucky enough to get on base to shoot the 2-135 GSAB taking five H-60 Blackhawks on deployment to Iraq.



Boeing 787 test aircraft number four arrived in Colorado Springs on 24 May marking the first visit in the state of one of these aircraft. I managed a few night shots through the fence after most of the clutter had been driven away.



B-17G Liberty Belle did its annual visit to Rocky Mountain Metro a few weeks ago so I took the chance to shoot it from some different angles from outside the airport. Runway changes made the job more difficult but it was fun running around between sorties. I also shot a rather nifty NOAA DHC-6.



Talking of Russia two more updates from my trip to Siberia, this time two general aviation airfields. At Evsino I flew in an An-28 which was launching parachute jumpers which was fun. Also on the airfield was an ex German Air Force Ju-52 which later served with the Russian Air Force.



The second airfield was Golovino near Tomsk with had the usual mix of Yak-52 and An-2 aircraft. Most interesting was a very rare Yak-12 that had been in a museum for many year but had just been restored to flying condition.

Both the above were combined in one article for Global Aviation Resource.


Finally catching up on some older shoots from a year ago here are a couple from Switzerland. Alpnach is the main Swiss Air Force helicopter base and I spent a very enjoyable day hanging out with some of the helicopters coming very close to us. It was also nice to shoot the Allouette IIIs on digital before they retire.



Mirage IIICS J-2313 is preserved on a pole at Buochs.



I'd shot this very same aircraft when it was in the old silver colour-scheme at Dubendorf in 1983.