home
3rd July 2010 - Russia, Utah, Arizona and Colorado



Since the last update I've travelled back to Russia where, as usual, I had a fantastic time. The articles will trickle out on Global Aviation Resource over time before being published here on skippyscage.


As soon as I got back from Russia I attended the CJAA Jet Blast at Wendover, UT that was cancelled from earlier in the year due to weather concerns. This new date also got hit with weather issues, mostly from out of state, and the only aircraft taking part were the T-33s. I still managed to get some pleasing shots however.



The full set of TA-4J Skyhawk photos from four days of shooting at Marana Regional, AZ.



The last of my reports from my Siberia trip is from the VARZ-400 Vnukovo Overhaul Works in Moscow.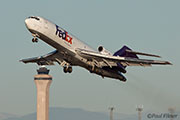 Closer to home for a change some old jet action from Denver International where we now have a surprising amount of Boeing 727s flying here.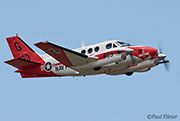 My closest airport is Centennial where I was trying to shoot B-25 Barbie III, except it hardly flew. So I did some biz jet shooting also catching a nice US Navy T-44C.



Last up are some tourist images from St Petersburg - mostly of the Monument to the Defenders of Leningrad memorial.


My trips this month will include the DC-3 Fly-In at Rock Falls, Il and Red Flag 10-4 at Nellis. Take care and see you around.