Ostend, Belgium (EBOS) - August 1983
I was on my way to the annual airshow at Koksijde. That particular day the ramp was pretty quiet but included a couple of aircraft from Excelair with green cheat-lines and both untitled. These aircraft ended their days in Belgium being broken up at Brussels. The other jet on the ramp was Boeing 707 G-AXXZ which started life with BOAC and transferred to British Airways after the BOAC/BEA merger. After it served its useful life as a BA freighter it transited Ostend on its way to new owner West Coast Airlines in Ghana as 9G-ADB. She didn't stay with West Coast for long and was sold to the Government of Benin, yet another African country, and, as with so many old airliners in this region, came to grief when it was written-off after being burnt-out following an aborted take-off from Sebha in Libya.
A couple of interesting propliners included Herald G-ATIG operated by Janus Airways who later became Euroair. This particular aircraft was best known in my day when it flew the daily Brymon Airways service into Heathrow from Plymouth before the days of the DASH-7/8 era. VT-29A (CV-240) was scrapped here in the same year I shot it and I'm not sure why it was flown to Europe or why whatever it was destined for failed. The last photo from Ostend is of Viscount 9Q-CAH and was taken in 1985. This aircraft was originally bought by Air France but also served with Alidair, Dan Air and Janus as G-ARIR. It was sold to 3MAS, also known as MMM Aviation, seen here in a pseudo BAF scheme, but never made it beyond Ostend and was eventually scrapped in 1988.
Subscribe to receive updates via: e-mail list | Facebook | Instragram | Twitter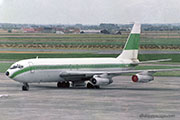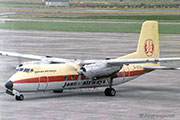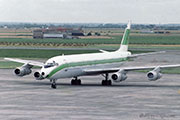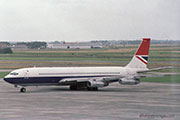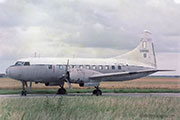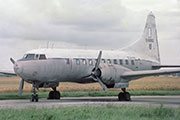 ---
---