Peterson AFB / Colorado Springs MAP, CO, USA (KCOS) - Airshow, 1-2 October 2010
Subscribe to receive updates via: e-mail list | Facebook | Instragram | Twitter
Showing page 1 of 2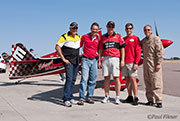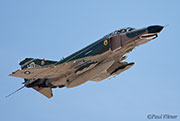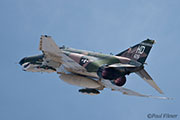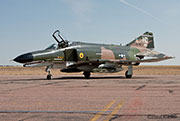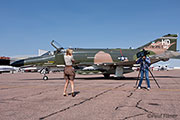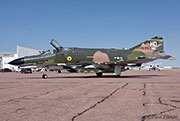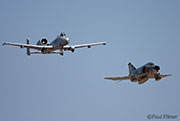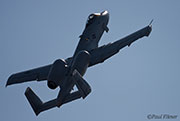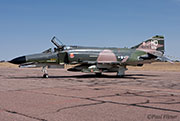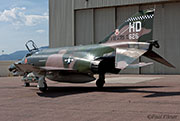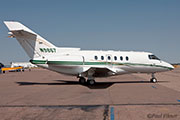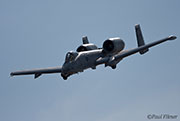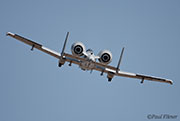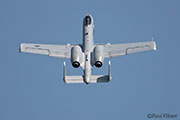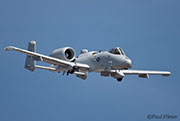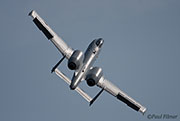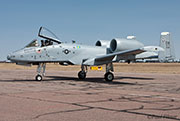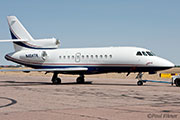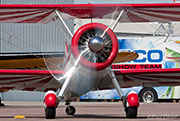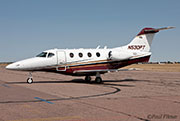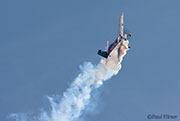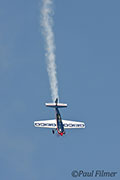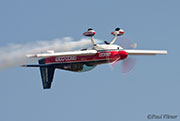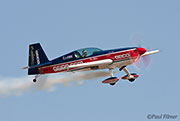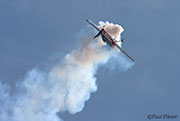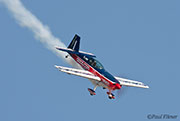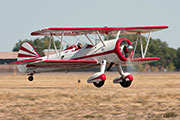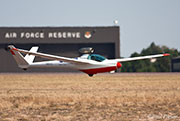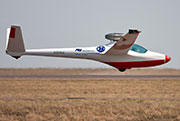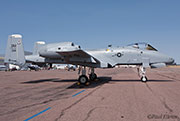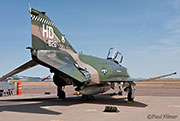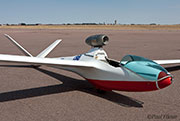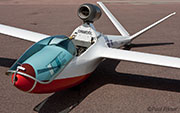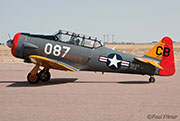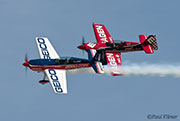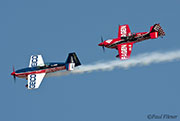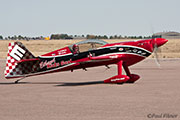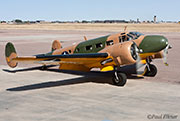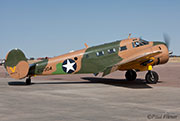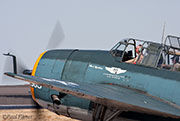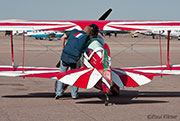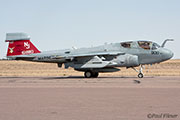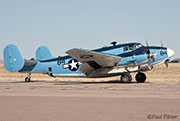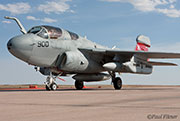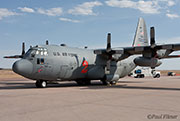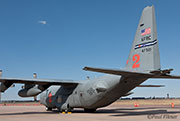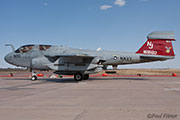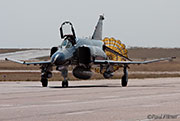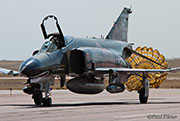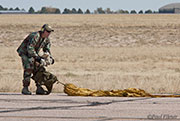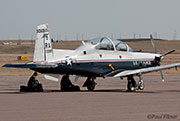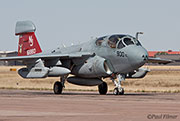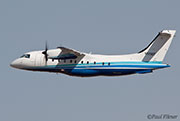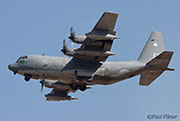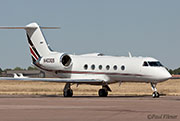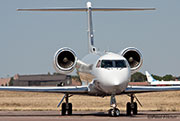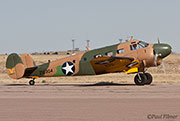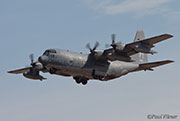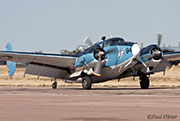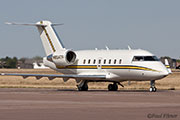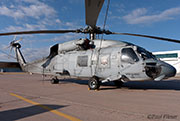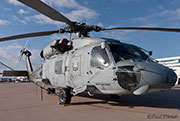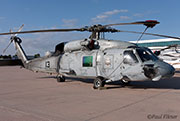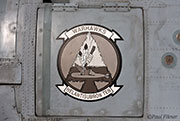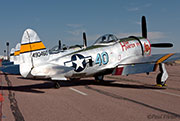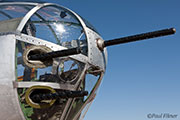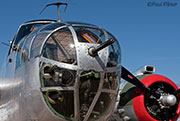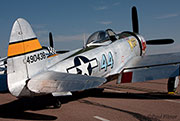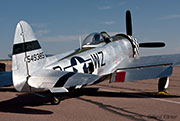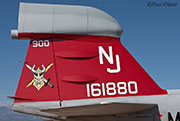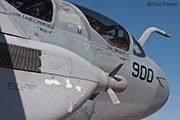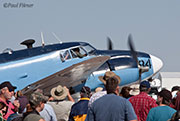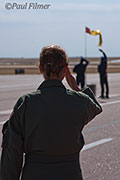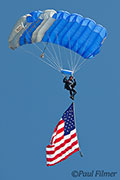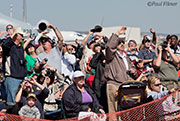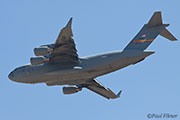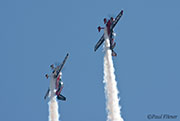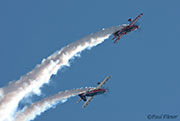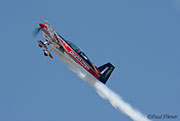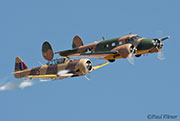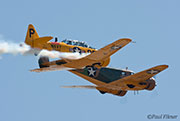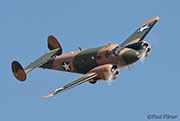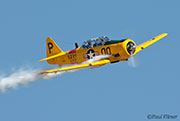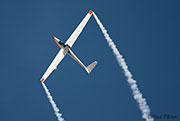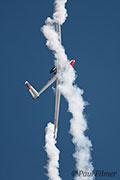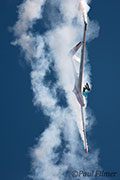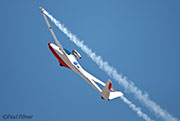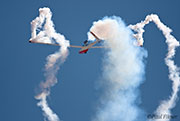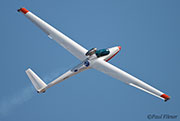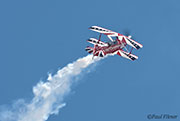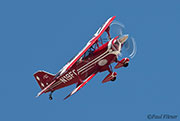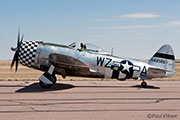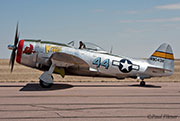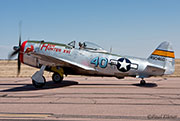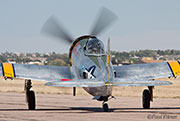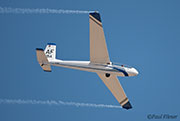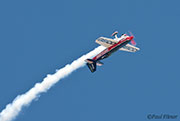 ---
---
I'll be the first to admit that I rarely attend airshow these day as I prefer to catch aviation in its natural element, but with this year's Colorado Springs "In Their Honor" Airshow taking place a mere one hour drive from home it seemed sensible to take a look.
Colorado Springs is a military town with the Army presence at Fort Carson, NORAD at Cheyenne Mountain, Schriever Air Force Base, the United States Air Force Academy, and Peterson Air Force Base which shares the airfield with the Colorado Springs Airport. The only based aircraft at Peterson however are C-130 Hercules and C-21 Learjet so almost all participants for this show would have to fly in from out of State.
Taking all that into account the static display was surprisingly small with the home base only providing a C-130 with a single example from the Air Force Reserve's 302AW present. The clear star of the static was an EA-6B Prowler from the US Navy VAQ-129 "Vikings" squadron based at Whidbey Island which was painted up in very nice hi-viz colours. An E-2D Hawkeye was also due to be displayed in the static but this only got as far as the G/H taxiways between the terminal and runway 17R before the brakes seized! It would unfortunately spend at least Friday and Saturday stuck in that very position. Other Navy aircraft appearing in the static display included a pair of SH-60Fs from HS-10 "Warhawks" based at North Island, California.
A pair of QF-4Es from Holloman, New Mexico were present as part of the flying display and due to one of the aircraft suffering a flat main tyre, the decision to adjust the dreaded orange fence to include this aircraft in the static display was made, this proving to be a very popular move.
From a warbird point of view B-25J Mitchell (ex 44-29199), and named "In the Mood" albeit only on the port side, was another popular exhibit. Another local regular on show was the Grumman TBM-3 Avenger based at Grand Junction, Colorado, and owned by the Commemorative Air Force. This aircraft is always open to visitors to look inside the cockpit and is very popular with the children. And that really was the static display done, apart from a number of general aviation aircraft, with the rest of the space being taken up with the usual airshow merchandise and stalls, which unfortuantely outnumbered the aircraft in this instance.
There were however some aircraft that flew in the show but were parked close enough to view and these included three P-47 Thunderbolts or "Jugs" as they are also known. "Hun Hunter XVI", "Wicked Wabbit" and N47DF were all parked at an angle in front of the crowd-line which, with the position of the sun, made for some nice three-quarter rear shots. They later all flew in formation after a fly-by of the USAF vs Navy football game just up the road at the Academy and came back to beat-up the airfield multiple times which was very nice indeed!
PV2 Harpoon "Attu Warrior" (N7670C) was also on the periphery of the fenced line and also flew for the football game. It was due to be pulled into the static proper for Sunday's show and I'm sure it would have attracted a lot of attention. There are numerous Harpoons dotted around the USA but not too many are flying. In fact I think this is the first time I've witnessed one fly and she looks great in her two-tone blue colour scheme. I actually shot this aircraft when it was stored at Buffalo MAP in Wyoming back in 2006 as part of the Hirth Air Tanker fleet that was up for auction. She was then devoid of rudders and was in a simple non-painted scheme so it was great to see an aircraft like this being saved and especially nice to see it in its now immaculate condition.
Other good looking warbirds in the flying display included a couple of AT-6 Texans and also a C-45 Expeditor, with some of these aircraft flying before the airshow proper and then again later.
Shooting the flying displays at the show was tricky to say the least as the crowd-line was on an almost north/south axis and, until midday, all the flyers were backlit. Luckily the airspace for displays was reserved from 12:00 until 15:00 (this being a busy airport remember) so the later displays were in much nicer light.
A C-17 para drop got us started and this was followed by a selection of aerobatic displays. Tim Webber and Greg Poe put on a stunning pairs display in their Extra 300S and Fagen MX2 which the crowd certainly enjoyed despite the partially backlit scene. Gary Rower displayed his PT-17 Stearman and also towed the Air Force Academy glider for its display, while Greg Baker and Matt Tanner both performed in their Pitts. At times the distance from the crowd-line to the display line meant that these smaller aircraft became almost lost for the audience but aerobatics is always popular for an airshow crowd.
As I mentioned earlier there was a USAF vs Navy football game taking place a few miles up the road and it had been suggested that any aircraft that flew-by for that game that were not already scheduled to perform at the airshow would drop by for the event. Despite the rumours a B-2 never materialized, but four F-15 Eagles from Nellis AFB in Nevada did fulfill their promise. They were due to arrive at Colorado Springs on Friday but were diverted to Buckley AFB as practices for the show were already taking place. They eventually arrived on the far runway much later on Friday and took-off for their fly-by on the same far runway on Saturday. When they returned however they arrived on the closer runway for the airshow performing a run-and-break which was just like standing at the raceway at Nellis while shooting Red Flag activity!
Also on show was one of the more unique airshow acts on the US circuit in Bob Carlton from Vertigo Airshows who flies a jet powered glider. Yes, you did read that correctly, Bob flies a glider with a small jet engine mounted on the top. Based in Albuquerque, New Mexico, Bob is a recently retired rocket scientist, which no doubt plays a big part in his rationale to look at solutions rather than problems, like in the thinking behind and building of a jet glider. Why not eh?!
Bob has been attending airshows with gliders for 17 years and used to travel with a large trailer carrying a glider and a Steen Skybolt, both broken down and then reassembled for each show. The Skybolt was used as a tow aircraft but the set-up needed two people on the road and was very time consuming. Bob then experimented with a glider fitted with two model aircraft engines attached and this set-up worked pretty well, fostering his thoughts about a jet equipped sailplane.
Bob's attention was drawn towards Czech company První brnënská strojirna (PBS) who had produced an updated version of a Russian auxiliary power unit (APU) engine for the use in small aircraft. The APU was originally used in aircraft such as Let L-39, L-139, L-59, L-159 and the Mi-8 helicopter. The TJ-100 was fitted to a Salso glider, which is fully aerobatic, and Bob now calls this sailplane the Super Salso.
This aircraft first flew in August 2008 and along with its sister-ship, a two-seater BonusJet that carries the same engine, but retractable, are the only jet powered sailplanes currently in North America. The airshow aircraft has an endurance of one hour while the two-seater is fitted with larger tanks and is capable of one and a half hours of jet powered flight. Both these aircraft were conceived and modified by Desert Aerospace, also owned by Bob Carlton. The same engine has also been fitted to a Blanik glider in the Czech Republic.
Bob flies between 10 and 15 airshows per year and has even gone as far afield as Australia to perform. After the initial climb the first part of the airshow routine is performed with the engine at idle power while the rest is at variable power. The routine itself is impressive with rolls, hammerheads, spins and maneuvers at a much lower altitude than a traditional sailplane would dare to perform.
The stars of the show however were, as usual, left right until the end. As the QF-4E Phantom and A-10A Warthog prepared to fly to the left of the crowd all attention became focused on that side of the airfield. The QF-4E was too close to the crowd to start engines safely so it was towed out of its parking spot which allowed everyone to see the start-up sequence and the ground crew at work. The A-10 however was mostly obscured so the show put on by the A-10 West Coast Demo Team ground crew was lost to most of those present.
Both aircraft took-off and the QF-4E went straight into his demo and the crowd were transfixed. You quite simply cannot beat the raw power and sound of a big old school fighter like the Phantom, absolutely superb. The A-10 then went into its agile display and again held the audience's attention throughout.
The two aircraft then joined up and performed a series of sweeping passes before breaking in the overhead and performing a couple of high-speed runs before landing. This was one of the few times that the whole crowd engaged and clapped the aircraft as they landed, and the QF-4E pilot was pretty much mobbed with handshakes and questions from people on the ground after he disembarked.
All in all then, this would have been a more than decent airshow IF it had been situated in a small town. But with Colorado Springs being the State's second largest city and the largest military town in these parts I think many of those who attended probably expected more military hardware to be on show, if only in the static display. Helicopters from Fort Carson? A C-21 from the ramp across the airfield? Twin Otter from the Academy? F-16 from Buckley AFB? H-60 from two ramps away? It seemed a shame that the only local military hardware on show was a lone C-130 and that the Navy, although always very welcome to see, outnumbered the Air Force at an Air Force Base. I wonder what the locals made of it all to be honest, especially when the event's website was, and still is at the time of writing, showing that the F-22 Raptor and a number of other acts would be in attendance?
One other note that the airshow organisers might wish to take on board was the almost constant stream of Airport Authority vehicles driving along the crowdline. It wasn't the driving that infuriated people, and I'm sure some of it was unavoidable, but the constant parking right in front of the crowd. In my experience almost nothing is more frustrating for airshow spectators.
I don't really like to finish on a negative but I do genuinely hope that the people behind "In Their Honor" keep working to move the show forward and improve. Colorado Springs deserves a great airshow with a strong military presence and, while there were some great aircraft on show and some excellent items in the flying, notably the Phantom and the Warthog, a few tweaks would make this a far better event.
I would like to thank Sally Davis and Madeleine Mellini for all their help.