Nellis AFB, NV, USA (KLSV) - Red Flag 09-5, September 2009
The hottest Red Flag of this year we saw the United Arab Emirates as first time participants, plus the first appearance of Italian Air Force AMXs.
The late August through September Flag was a medium sized affair with 76 aircraft and foreign participation coming from the countries mentioned above - the rest of the players being pretty standard fare for a Flag.
The exception to the above was the Massachusetts ANG F-15s from Westfield. I can't ever remember seeing these aircraft anywhere else to be honest. The Special Operations MC-130 only flew at night as is usual for these spooky machines.
This was the first time that the United Arab Emirates Air Force have participated in a Red Flag Exercise, although the aircraft didn't have to travel far as they came from the 148th Fighter Squadron based at Tucson International Airport, Arizona. The pilots however travelled from the UAE and spent two weeks in Tucson to get used to the US airspace and procedures.
All of the pilots originally trained in Arizona and also had a chance to get re-acquainted with their former instructors in Tucson.
On the day that I saw them they all carried Paveway IVs - certainly the first time I've ever seen these aircraft carrying weapons.
Although it was by no means a first visit by the Italian Air Force it was a first with their AMX ground attack aircraft. An unusual collaboration between Brazil and Italy saw the birth of the AMX in 1984 to replace the Fiat G-91s in Italy, with them coming into service in 1989. (The companies involved being Alenia, Embraer and Aermacchi.)
The Italian AMXs saw extensive use in the Kosovo War in 1999 flying 252 missions with no loss.
The AMXs proved tricky to photograph successfully however. Due to the long journey they had arrived with ten aircraft mid August to participate in Green Flag West for the first time ever before flying in Red Flag. The pilots had obviously got used to the airfield as when landing 03L most were on base-leg within the airfield perimeter - even tighter than the US Navy!
This was the first time I'd seen an AMX up close since seeing prototypes displayed at Farnborough in the UK, and they kind of have that SEPECAT Jaguar rugged look about them.
The silver bands that you see wrapped around the rear fuselage were not present until the last week of Red Flag, and no one presently seems to know the reason for it.
I ended up staying awake for 33 hours due to flying out for the day after a night shift. But Red Flag is always worth the pain in my eyes.
Subscribe to receive updates via: e-mail list | Facebook | Instragram | Twitter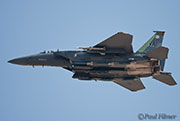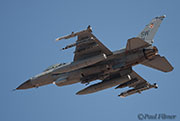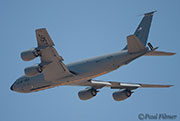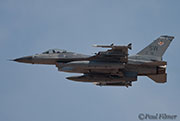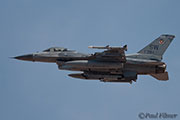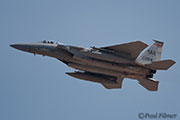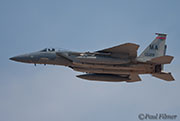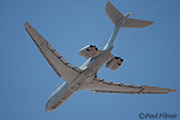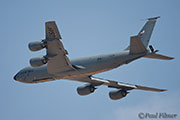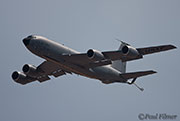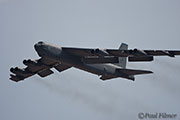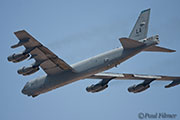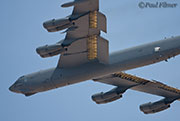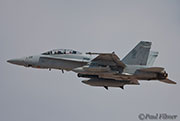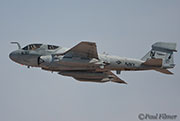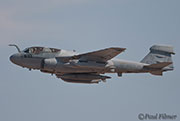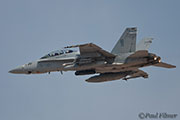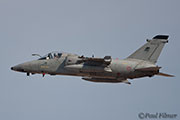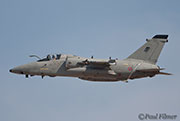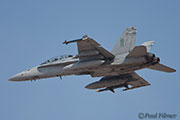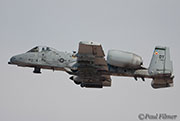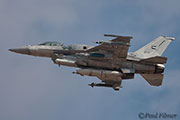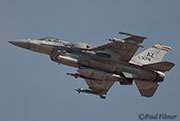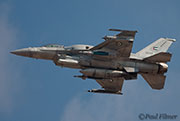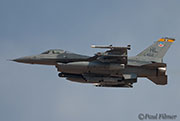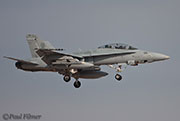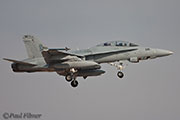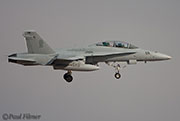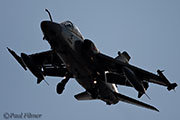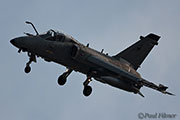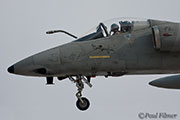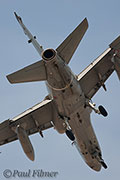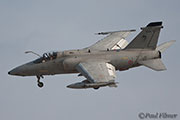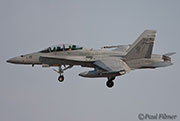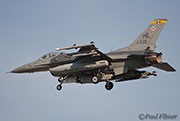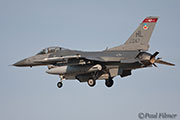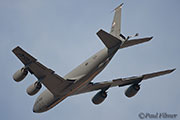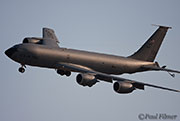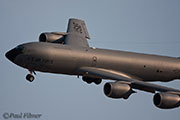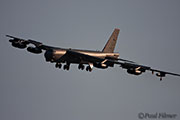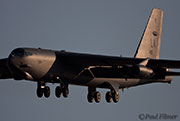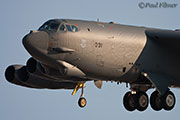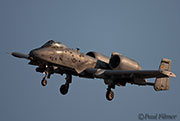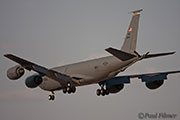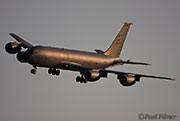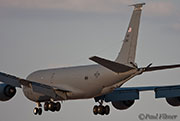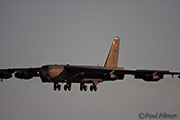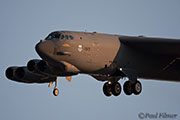 ---
---