Nellis AFB, NV, USA (KLSV) - Red Flag 10-1, October 2009
Red Flag 10-1 saw 15 units and three countries deploying to Nellis AFB on the outskirts of Las Vegas to take part in some of the most realistic war games on the planet from 19 to 30 October 2009.
Working night shifts can be a pain when travel is concerned. There were only two days during this Flag that I could travel down and of course this meant flying straight after working a full night.
As the first launch was due at 14:00 I decided to book a 09:20 flight out of Denver to get me to the action in plenty of time, but Mother Nature had other ideas. With snow forecast for up to 20 inches I decided it was prudent to change to the first flight of the day and get out of Dodge before getting stuck.
Luckily I always fly Southwest Airlines if possible, as with no change fees and no cancellation fees, having a flexible schedule is not a hindrance. Adding to the customer service, as there was a weather watch in Denver, Southwest offer to change your flight or let you go standby for the same sectors within 14 days for no change in fare!
We departed 30minutes late due to having to wait in line for the de-icers, and when you have an inch of snow on the wings and fuselage already, you really don't mind the wait, even if there is a two year old kid behind you using your seat as a set of drums.
After moving and giving the mother my best Paddington Bear Hard Stare I slept the entire way as usual when travelling right after work. As if the pilots didn't have enough to cope with at the departure point, the arrival at Las Vegas I can only describe as sporty with 45 knot gusts straight across the runway. Hire car sorted and 30 minutes later I'm eating breakfast with a fellow shooter waiting for the action of the day to come around.
The Royal Netherlands Air Force and the Royal Norwegian Air Force were the overseas participants in this Flag both flying F-16AM Fighting Falcon's. The Dutch had a far simpler trip over as all the aircraft they brought came from Springfield in Ohio where they base a squadron for training purposes. The Norwegian's also brought two C-130 Hercules.
Joining them from the Europe was F-15E Strike Eagle's from RAF Lakenheath who had been at Nellis for a few weeks already having taken part in the proceeding Green Flag West exercise. Older F-15C models came from the Oregon ANG in Portland and luckily for us they sent over their "red tail" colour bird.
With no US Navy participation the Suppression of Enemy Air Defences (SEAD) role was provided by Shaw F-16CJs which might explain why we had a long stand-off with the Shaw security personal wanting to inspect, and at one point wanting to delete, all our shots of Shaw aircraft. It seemed they were carrying a new pod that they didn't want photographed.
Moody A-10s finished off the line-up and although the three B-1s at the base were doing their own thing and not part of the Flag, I had to include one low light take-off shot.
I got back home safely after chipping off ice from my car doors to get them open back at the airport. Yet another eventful Nellis visit.
Subscribe to receive updates via: e-mail list | Facebook | Instragram | Twitter
Showing page 1 of 2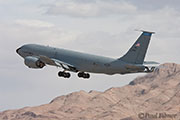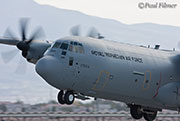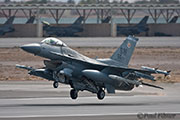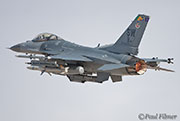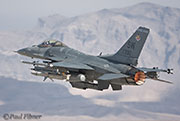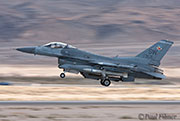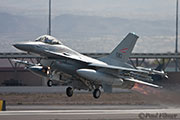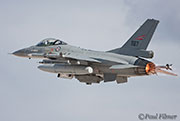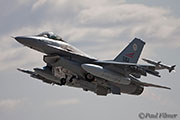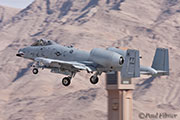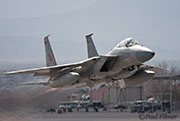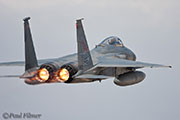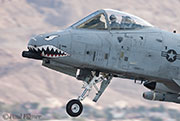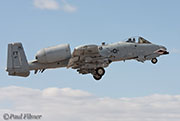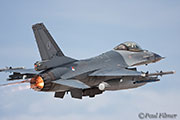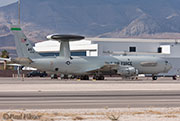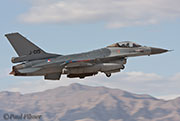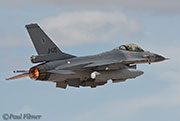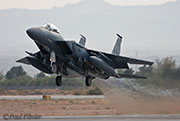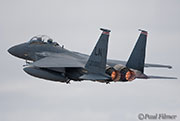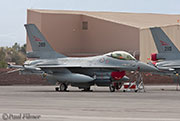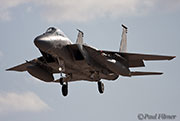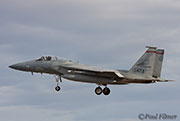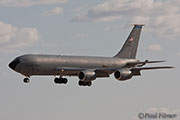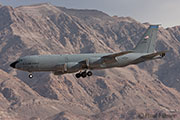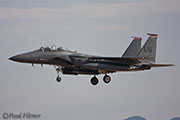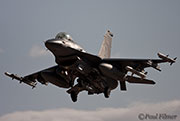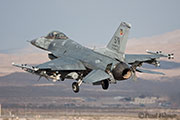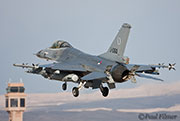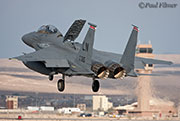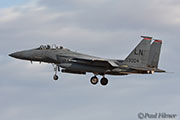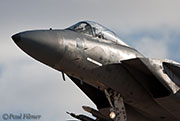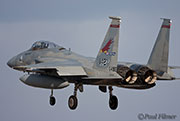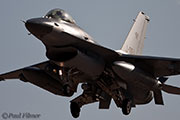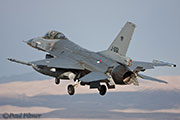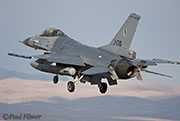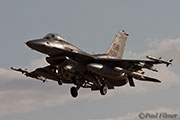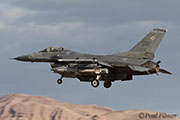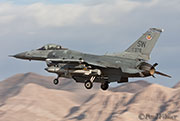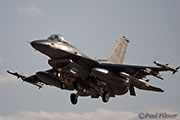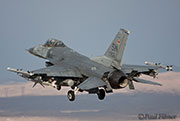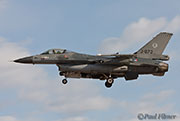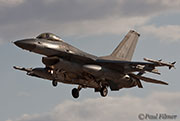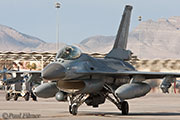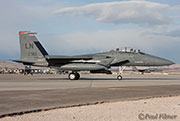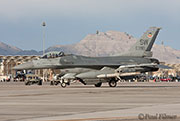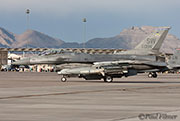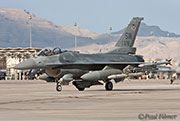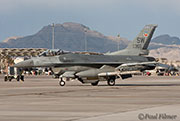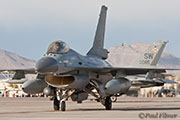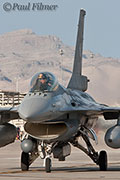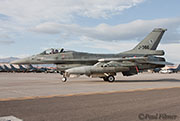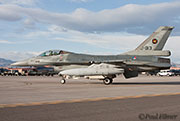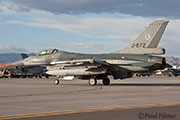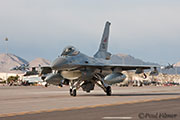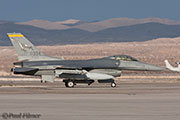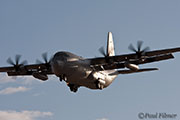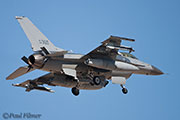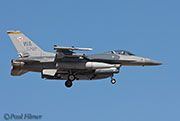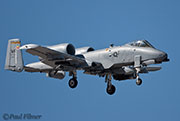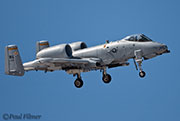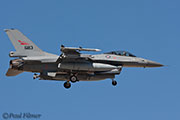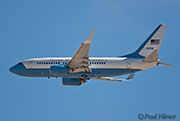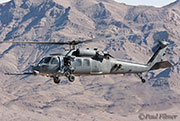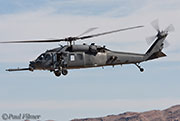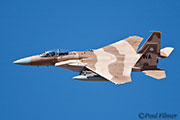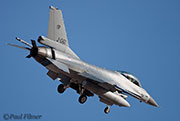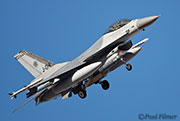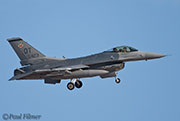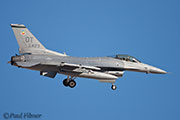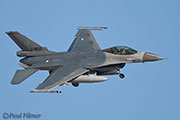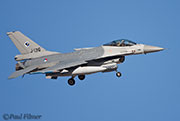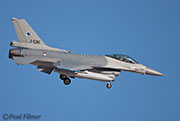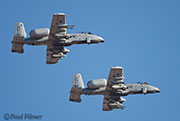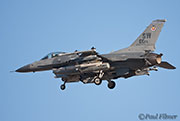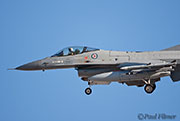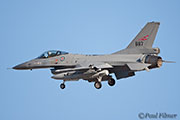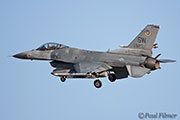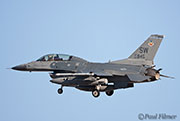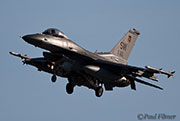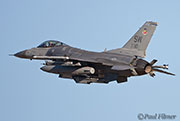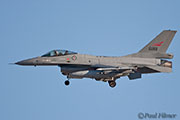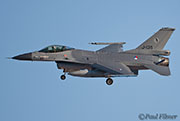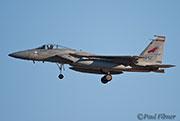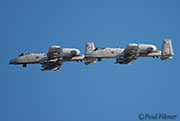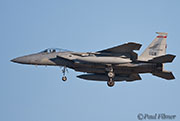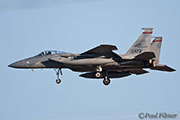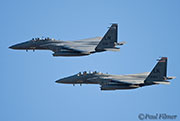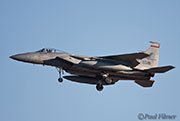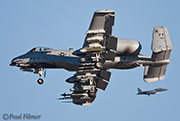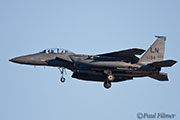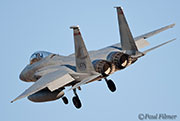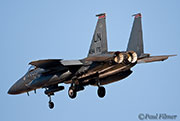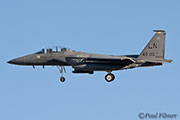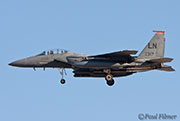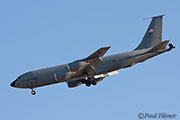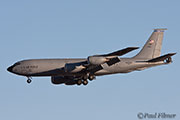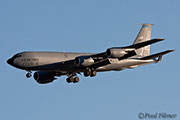 ---
---