Nellis AFB, NV, USA (KLSV) - Red Flag 11-2, January-February 2011
The first Red Flag of fiscal year 2011 was RF11-2, which ended up being quite light on aircraft numbers across the traditional two-week exercise period.
So what happened to RF11-1 I hear you ask? Well that particular exercise ended up being cancelled due to a lack of available tanker support so it was straight on to RF11-2! Covering Red Flag at this time of year isn't especially easy for photographers due to very tricky lighting conditions at Nellis. The first launch takes place mid-morning and the second wave doesn't launch until after dark which really only gives the snappers one opportunity to get it right in the harsh desert sun.
No pressure then as the main attraction for this Flag was the United Arab Emirates Air Force with its beefy looking F-16E and F-16F Block 60 "Desert Vipers" fitted with conformal fuel tanks. Their journey to Nellis provided valuable experience in deploying and transiting using tanker support.
Although this wasn't the first time the UAE has participated in a Red Flag exercise it was the first time it had actually deployed from home soil. During Red Flag 09-5 the aircraft only had to make the short transit from Tucson, Arizona where they were based for pilot training. With that program now complete the UAEAF has moved all of its aircraft back home, hence the need to fully deploy.
With the extra fuel the F-16s are able to carry there was no need for them to tank from a KC-135 during the exercise, but they did use the built in breaks in the fight to fly up to the waiting tankers and practice hooking up, as currently the UAEAF has no tankers of its own. That is scheduled to change very soon though, with the imminent arrival of its first A330MRT and so the nation will be able to support itself on future deployments.
The Belgian Air Component also participated and sent a couple of C-130H aircraft which mostly flew as a pair each day, performing airdrops on the ranges from heights of 18,000 feet down to 1,250 feet AGL, while reacting to both ground and airborne threats.
303 Fighter Squadron was also at Nellis with its A-10s based out of Whiteman AFB, Missouri - these aircraft curiously still sport the KC (Kansas City) tail code, a legacy from being based at Richards-Gebaur Airport in Kansas City. They were relocated to Missouri in 1994 to Whiteman as part of the Base Realignment and Closure (BRAC) Commission that saw many movements of aircraft around the country as bases shut down.
F-16CJs also supported the Blue Force, predominantly twelve examples from Spangdahlem AFB, Germany; but various breakdowns in Scotland and England resulted in the late arrival of some aircraft. Four Shaw AFB-based airframes worked alongside the Spangdahlem jets during the exercise while F-15Cs from the based 422 TES made up the numbers for the Blue Force due to the lack of other participants.
Finally, while B-52s were present and active, I only saw B-1s fly during the days I was around.
So another Flag over and I'm looking forward to the next one. That will be a three week exercise with more opportunities to shoot some low-level aircraft just outside the ranges.
Subscribe to receive updates via: e-mail list | Facebook | Instragram | Twitter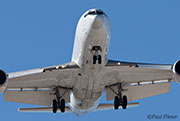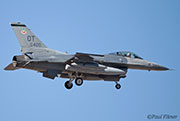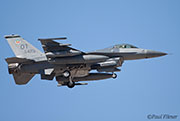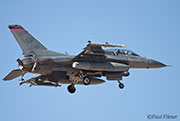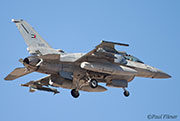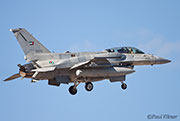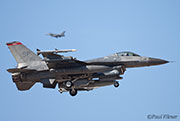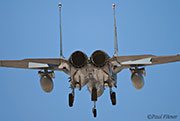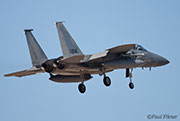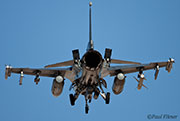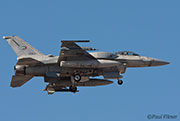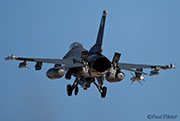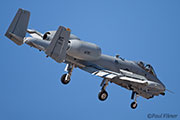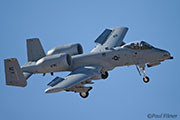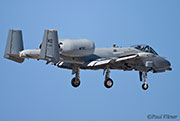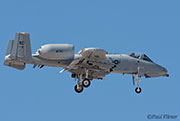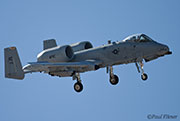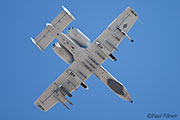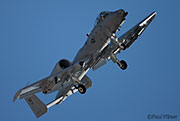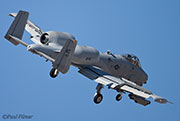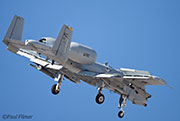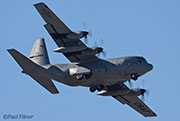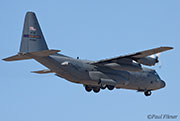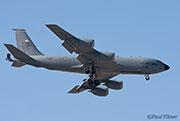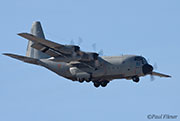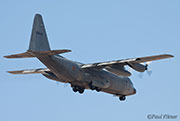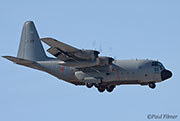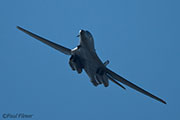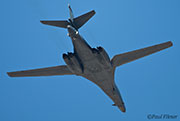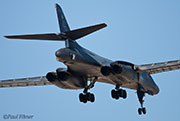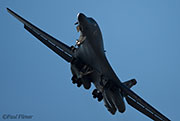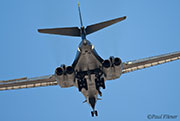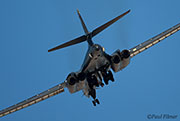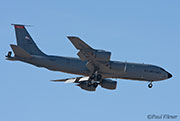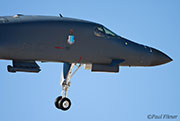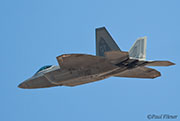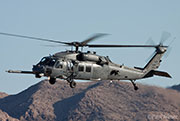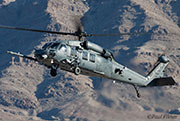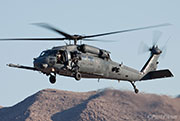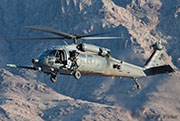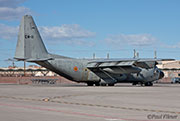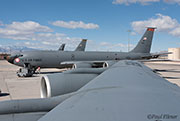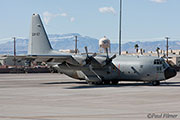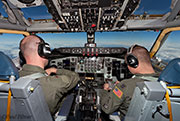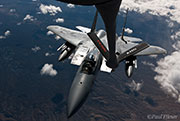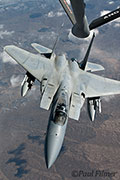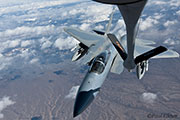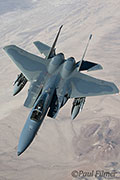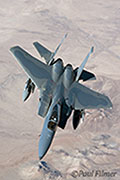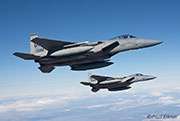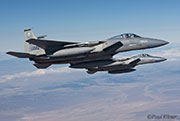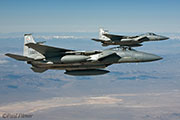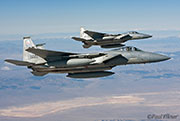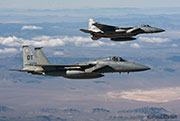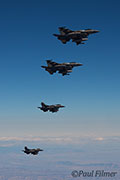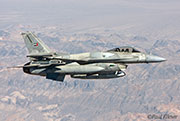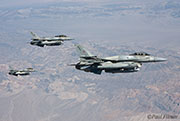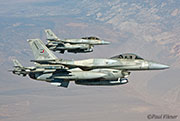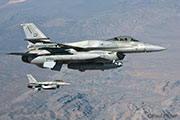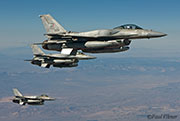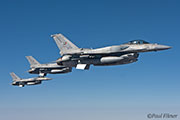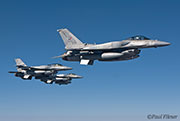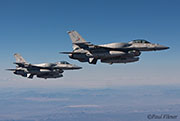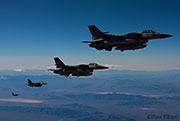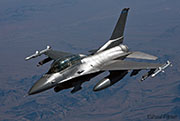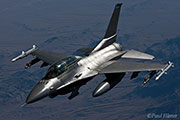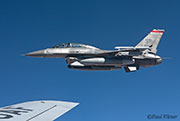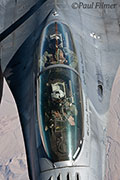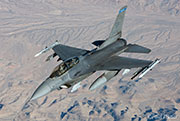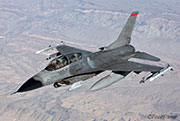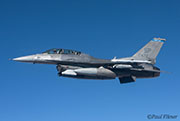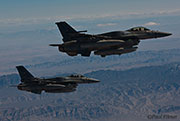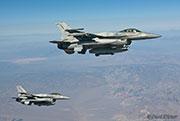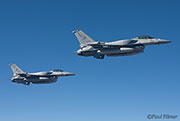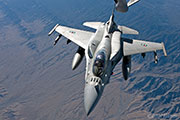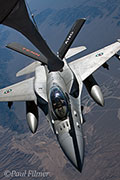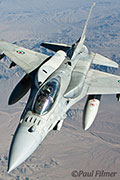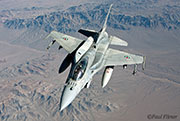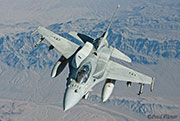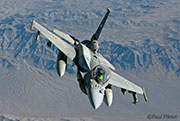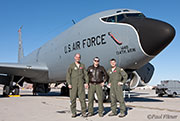 ---
---