Nellis AFB, NV, USA (KLSV) - Red Flag 12-2, January-February 2012
Red Flag 12-2 (RF12-2) took place between 23 January and 3 February and included two overseas participants, both flying Eagles.
Col. Tod Fingal, Commander of the 414th CTS gave the media a short briefing on the role of the Aggressor squadrons in Red Flag. As each day goes by, the ante is upped and the pilots are put under much more stress than they would in a real-world scenario. Many pilots have come back from combat and told us that Red Flag is in fact harder than they have experienced in theatre, which means we are doing our job. The treats and the way we fly is constantly changing and evolving.
The Republic of Korea Air Force (RoKAF) were flying factory fresh F-15K Slam Eagles. These are basically an advanced export variant of the F-15E Strike Eagle. These airframes are from the second batch of 21 aircraft that are equipped with Pratt and Whitney F100 engines; whereas the first batch of 40 airframes were fitted with General Electric F-110 engines.
They didn't perform any air-to-air refuelling and also could not use their AGM-84H SLAM-ER missile capability, due to restrictions on the Nellis ranges. Instead they carried JDAM/Mk82 500 pound and LGB bombs for their sorties.
Colonel Jaehoon "Jade" Yoon, the team commander for the exercise, told us "the Korean peninsula is too tiny with too many people, so it is difficult to drop munitions", so in the training role Red Flag is a great opportunity. This was Col. Yoon's second visit to Red Flag and his flying experience has included T-41, T-37, F-5, F-4D, F-16 and F-15K aircraft.
The new F-15K airframes are destined for the 11th Fighter Wing and after the exercise three would go back to Boeing at their St. Louis facility and be delivered by Boeing pilots later, while the other three would get delivered to Korea by Boeing pilots directly from Nellis. The RoKAF bought close to 80 personnel to Nellis including 16 pilots and eight weapon systems officers (WSO).
The Royal Saudi Air Force was also present and used their F-15S Eagles as they have in the past. The F-15S is a downgraded export variant of the F-15E Strike Eagle, and they also chose to not use the air-to-air refuelling capability this time around. Airframes and crew were from 92 Squadron based out of King Abdul Aziz Airbase, Dhahran, although some aircraft were marked up with 55 squadron badges.
One of the more interesting participants this Flag was the 416 FLTS (Flight Test Squadron) from Edwards AFB, also known as the "Skulls". What is unusual is that they are part of the Air Force Materiel Command (AFMC) which conducts research, development, testing and evaluation duties on behalf of the Air Force. This was their second appearance, having taken part in Red Flag 09-2 in January and February 2009.
They were testing new software called M6.1+ which allows the F-16 to use AIM-120D air-to-air missile plus a new air-to-ground precision weapon called the Small Diameter Bomb. Col. Leonard Kearl, the 416FLTS commander, commented on the Small Diameter Bomb saying that "This is a big deal, because it doubles the F-16 combat carrying load and tremendously improves the stand-off capability, which keeps a pilot out of harm's way because they can shoot farther away."
The 416FLTS, who sent three F-16CJ-50 and one F-16DJ-50 aircraft, performed the role of Suppression of Enemy Air Defences (SEAD) while testing, which allowed the B-1B and F-15s to get to their target areas without being engaged by the enemy surface-to-air threats.
This lasted Flag was very F-15 Eagle centric as the 104th Fighter Wing (104 FW) of the Massachusetts Air National Guard (ANG) based at Barnes Airport were also here alongside the 159 FW of the Louisiana ANG from NAS New Orleans, both using the legacy F-15Cs.
Rounding out the participants were the B-1Bs from Ellsworth AFB, SD from the 28th Bomber Wing. We were treated to an ear-splitting sonic boom from one of these aircraft out on the edge of the ranges, while he transited back to Nellis AFB with wings swept back.
Tanker support was provided by KC-135s from MacDill, FL who bought many more aircraft to the exercise than required. Their runway was being repaired, so they were on a loose TDY so they could continue to fly while their airfield was effectively closed, also staying to participate in the next Red Flag, RF12-3 in March.
Subscribe to receive updates via: e-mail list | Facebook | Instragram | Twitter
Showing page 1 of 2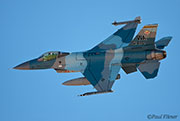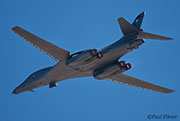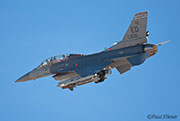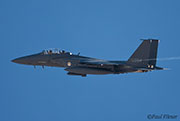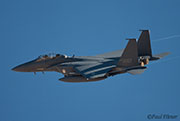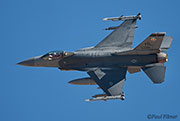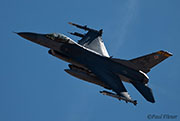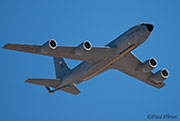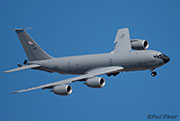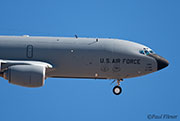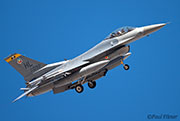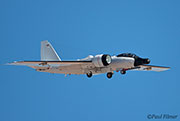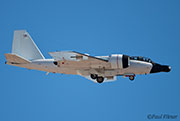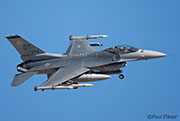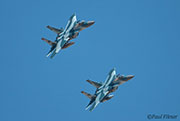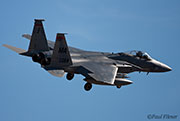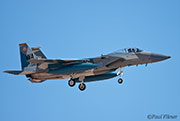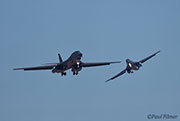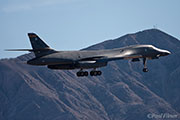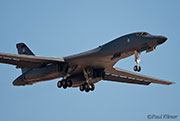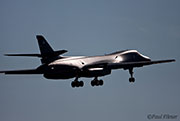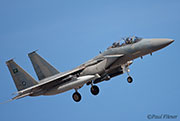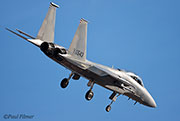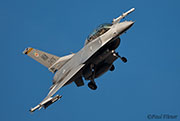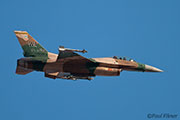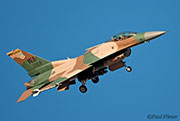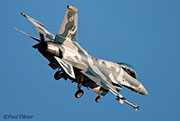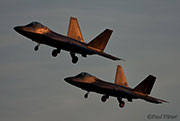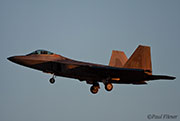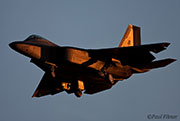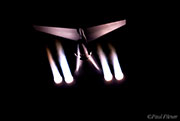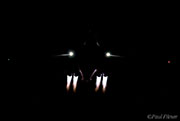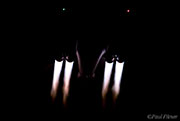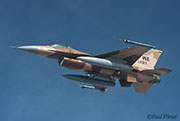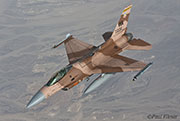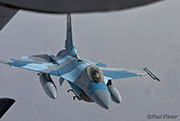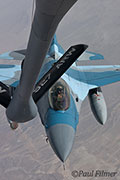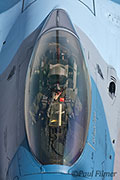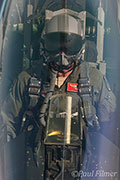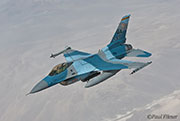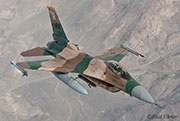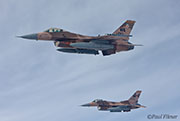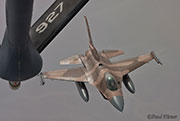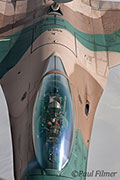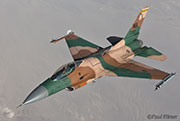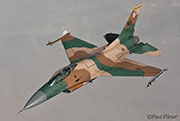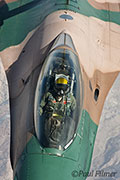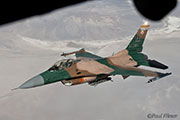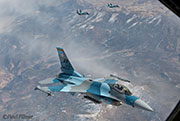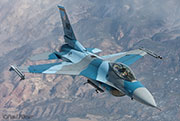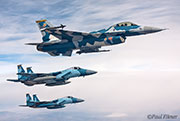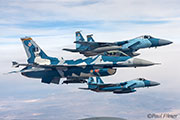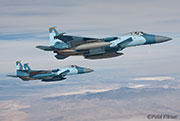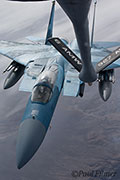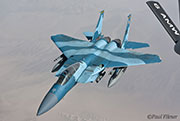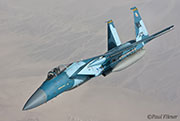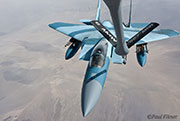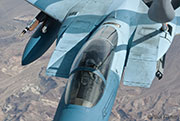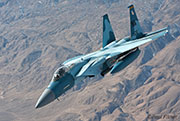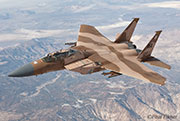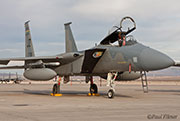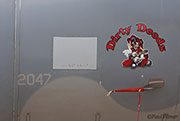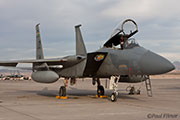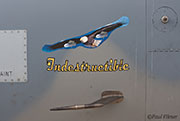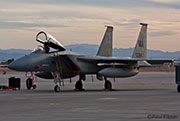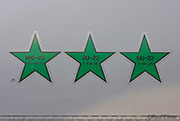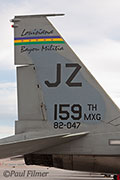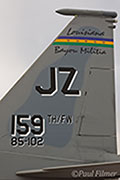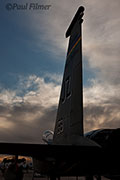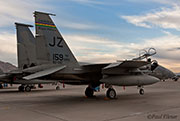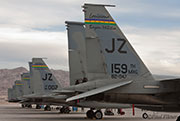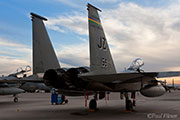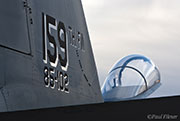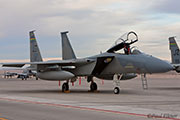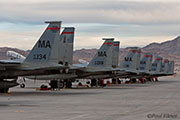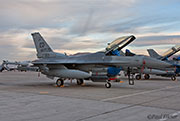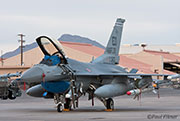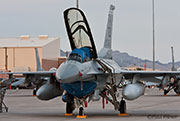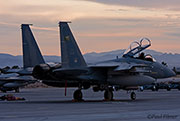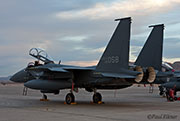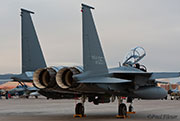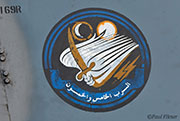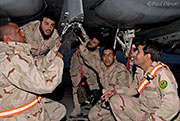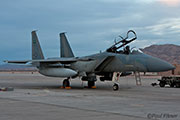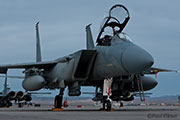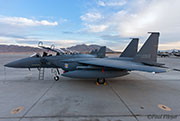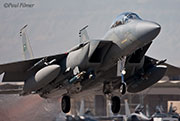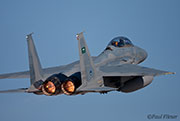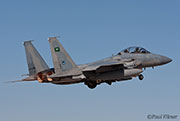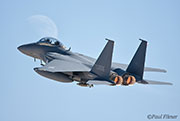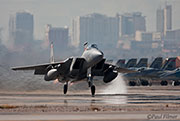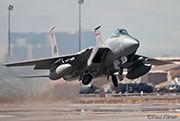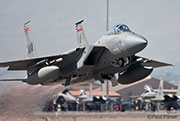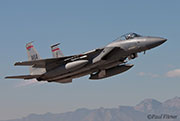 ---
---