Nellis AFB, NV, USA (KLSV) - Red Flag 12-3, March 2012
The last Red Flag exercise held at Nellis Air Force Base, Nevada, took place between 27 February and 16 March and was the longest one so far this year, spanning three weeks instead of the usual two. Paul Filmer reports from Nevada.
With only close-coalition partners attending, from the UK and Australia, this exercise was classed as Tier 1, where the forces co-operate at the highest level of security classification. When the UK and Australia take part these are also unofficially called Colonial Flags, and more sophisticated equipment and tactics are deployed. This time around was no exception, with some unusual aircraft taking part from the US side.
The Royal Australian Air Force (RAAF) bought eight F/A-18A aircraft from 75 Squadron based at Tindal in the Northern Territory. The RAAF comes to Red Flag every two years, and on this occasion it was seen as a great chance to fly alongside some of the latest technological assets, not routinely available for training. This will help to provide an easier transition to the F-35, when deliveries to Australia finally start. As RAAF Detachment Commander Group Captain Vincent Lervasi explained "With our fighter force about to transition to the F-35 in a couple of years, it's really important that we start to get up to speed with fifth generation capabilities and techniques."
The RAF supplied nine Tornado GR.4 aircraft from II(AC) Squadron based at RAF Marham, although in general only four aircraft were launched per sortie. Wing Commander Nick Tucker-Lowe hand-picked the personnel from the squadron to take part, based on individual training needs. "This is great exposure for the junior pilots and weapons systems officers that are preparing to deploy to Afghanistan later this year."
One of the more interesting types to take part came in the shape of two MC-12W Liberty aircraft from the 489th Reconnaissance Squadron, part of the 9th Reconnaissance Wing based at Beale AFB, California. The aircraft first came into service in 2009 and this particular unit was only activated in August 2011. This was the first time this aircraft has appeared at a Red Flag exercise, and most days saw both flying during the same launch.
With the exception of the P-51, during World War 2, the MC-12 had the fastest approval to delivery time in USAF history, at only eight months from concept to combat, with some of the participating aircrew going into combat theatre immediately after the exercise; delivering an extremely quick exercise to combat turnaround.
The MC-12's main role is to find and track difficult-to-pinpoint, high-value, mobile assets, on the ground, which provides valuable information to the ground commanders. In Squadron Commander Lt.Col.Harlie Bodine's words, "We specialize in what we call, 'find, fix, and finish' - we connect the entire intelligence, surveillance and reconnaissance picture from big air to the 'binoculars view' on the ground, bring our sensors to bear to get an exact location on the bad guys, and then bring in air assets to achieve the effects the ground commander needs."
It's interesting to see that these assets are still being developed in our current UAV age, proving that you still can't beat the spatial awareness of real people in any given situation.
Another aircraft that we don't often see at Flags is the EP-3E Aries. A pair was present from VQ-1 at Whidbey Island, Washington, one of which has an interesting history. Bu156511 was the aircraft involved in the Hainan Island Incident on 1 April 2001, off the coast of China. A pair of People's Liberation Army Navy Shenyang J-8s intercepted the aircraft. One of the J-8s got too close and collided with the EP-3 which forced the aircraft to make an emergency landing at Lingshui Airfield, China, with the radome detached, no flaps, no trim, a damaged left elevator, number three engine inoperable, no working airspeed indicator and no working altimeter. The pilot of the J-8 was lost.
The crew was detained for 11 days before being released, and the aircraft was disassembled and then released on 3 July 2001, when a Polet An-124 transported it back to the USA.
It's not often you get to see a piece of history like that still flying around.
Other US Navy assets were four E-2D Hawkeyes from VX-1 at Patuxent River, Maryland. This represented four-fifths of the E-2Ds currently in service. VX-1 Air Test and Evaluation Squadron is currently the only operator of the new E-2D, and what better way to test a new aircraft than in a realistic exercise. VX-1 had just completed a joint detachment with VAW-120 from Chambers Field, Virginia, on the USS Enterprise as part of a Composite Training Exercise and a Joint Task Force Exercise in the Atlantic. The E-2D can scan a larger area, detect smaller targets and process that information faster than the E-2C that it will eventually replace.
The US Marine Corps participation was from the Carolinas, with EA-6B and F/A-18C airframes. The EA-6Bs were with VMAQ-4 'Seahawks' from Cherry Point, North Carolina, while the Hornets were from VMFA-122 'Werewolves' based at MCAS Beaufort, South Carolina.
F-16s always participate in abundance at Red Flag exercises and the type was represented by a pair of Air National Guard (ANG) units from the east side of the country; the 112th Fighter Squadron, Ohio ANG flying the F-16CM, and the 179th Fighter Squadron, Minnesota ANG, flying the F-16CJ.
F-15 Eagles were, as usual, also in attendance, with players from the 123rd Fighter Squadron, Oregon ANG from Portland with F-15Cs, and the 389th Fighter Squadron from Mountain Home AFB, Idaho, flying F-15E Strike Eagles. F-22As were back in the fight after a notable absence due to the issues that have been experienced with the aircraft's oxygen system, with aircraft from the 27th Fighter Squadron based at Langley AFB, Virginia.
Other aircraft came from the 13th Bomber Squadron at Whiteman AFB, Missouri with B-2As and E-3Bs came from Tinker AFB, Oklahoma. Only flying the night missions were E-8Cs from Warner Robins AFB, Georgia, and RC-135Vs from Offutt AFB, Nebraska
As in the previous Flag (Red Flag 12-2) the KC-135 tankers were from the 91st Air Refuelling Squadron at MacDill AFB, Florida. These were still in attendance with more jets than required due to runway closures at their home base. In this Flag a pair of KC-135s would often take off in loose formation, one on each parallel runway, and take up the Blue tanker track, with the second aircraft in a mile trail and at a higher altitude in case there was a rush of aircraft needing fuel. The trailing aircraft would then return to base early, leaving the single Blue KC-135, utilising the boom, to stay until almost everyone had landed. A third Blue tanker, equipped with hose-and-drogue would also launch for the Navy aircraft, plus a Red tanker for the needs of the aggressor aircraft.
This was yet another interesting Flag and one with some notable players taking part.
Subscribe to receive updates via: e-mail list | Facebook | Instragram | Twitter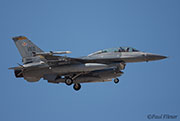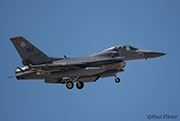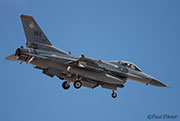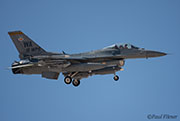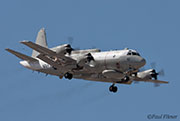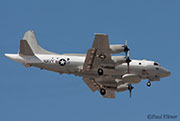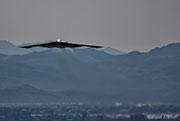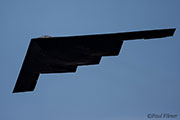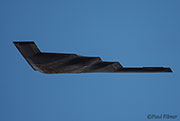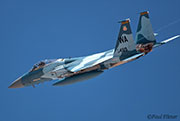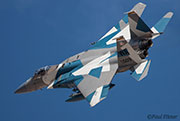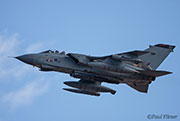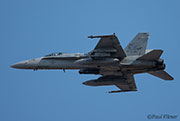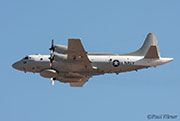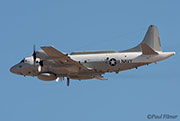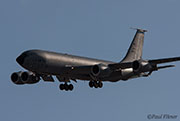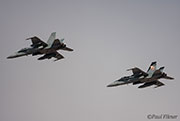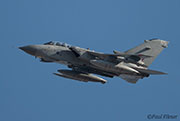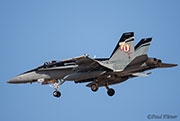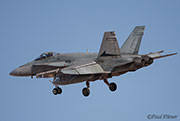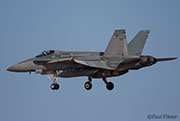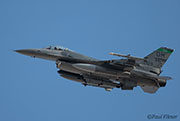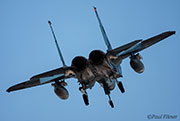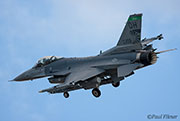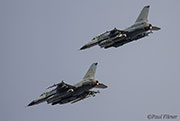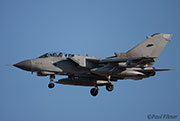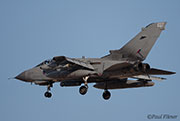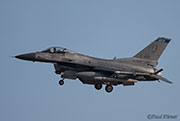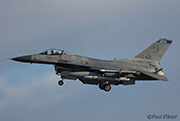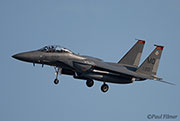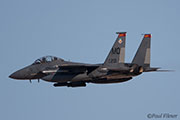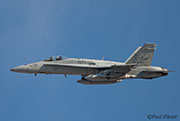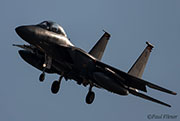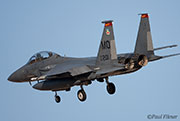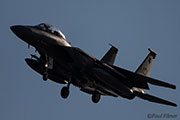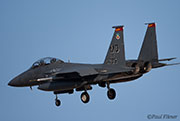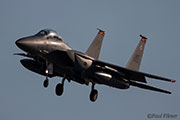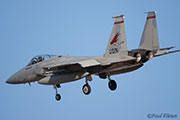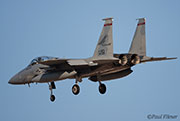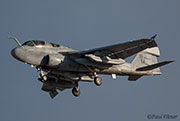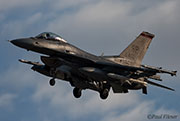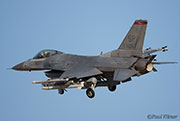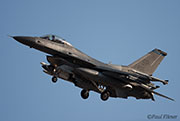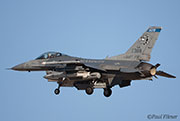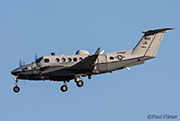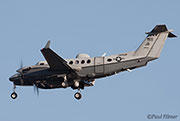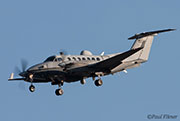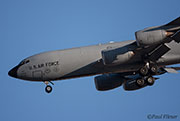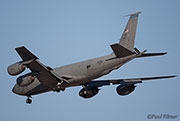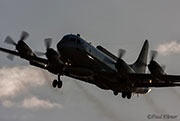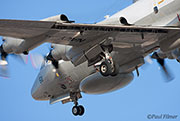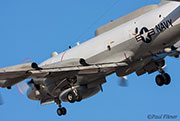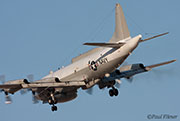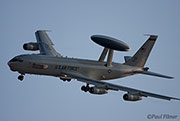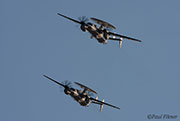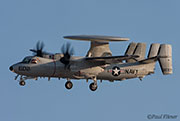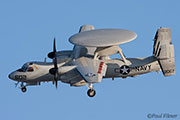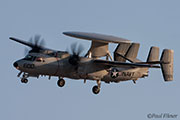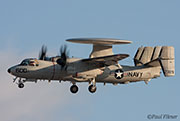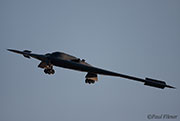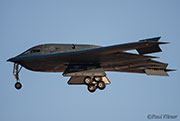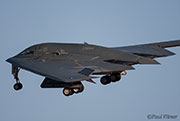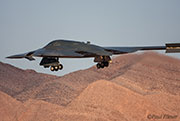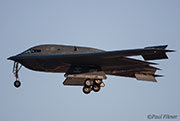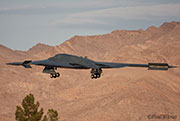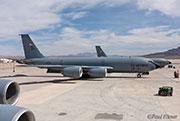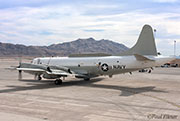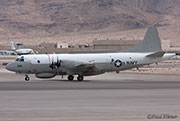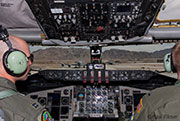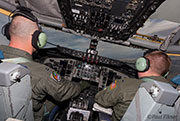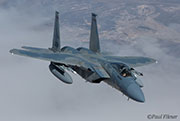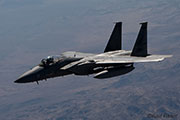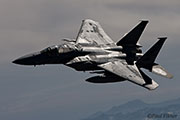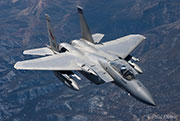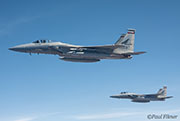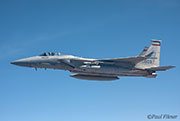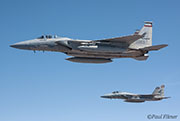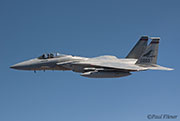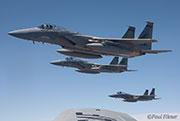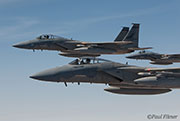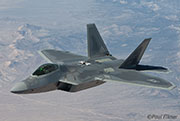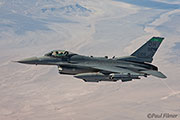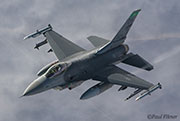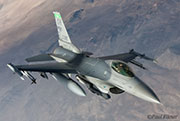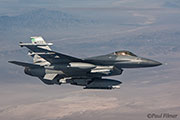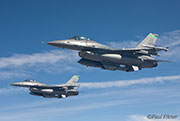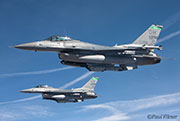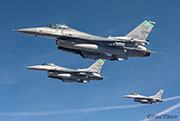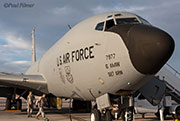 ---
---