Nellis AFB, NV, USA (KLSV) - Red Flag 12-4, July 2012
The most recent exercise at Nellis AFB was Red Flag 12-4, which took place from 16-27th of July, in the intense heat of the Nevada desert.
The Red Flag 'players' this time included all the usual suspects, but with the addition of F-16s from the UAE, and IAI Kfirs from the Colombian Air Force.
This saw the Colombian Air Force attending Red Flag for the very first time, and with a rarely seen aircraft, so the spotlight was well and truly on them, especially as this was also the first ever overseas deployment for the Fuerza Aerea Colombiana!
The Colombians actually commenced their build-up to the exercise a year earlier, with English language training and flying competency assessments, and in June, a group of air mobility experts, drawn from the 571st Mobility Support Advisory Squadron (571 MSAS) at Travis AFB in California, travelled to Colombia. This month-long deployment saw the 571st working with the Colombians to develop their skills in airfield operations, flight management, aerial support, and command and control and communications; all to better prepare them for operations in the US.
The first American land-fall on their deployment was Kelly AFB in Texas, where final checkouts took place, before they moved on to Davis-Monthan AFB (D-M) to practice flying in US airspace and to become more familiar with US operations, again working with the 571 MSAS. Night-time air to air refuelling was also practised at D-M in order to sharpen their skills for the night missions they would perform later at Red Flag.
The Colombian Air Force already has interoperability agreements with most of the NATO members, which allows them to refuel from Colombian tankers, and one of the aspects of this deployment was to work on the technical aspects which would allow US Navy and US Marine Corps aircraft to utilize these assets in the future, if required.
Their real-life experience with precision engagement in the counter narcotics and counter-terrorism fields, at home in Colombia, stood them in good stead for the Red Flag strike missions, where they participated as part of the air-to-ground force (interdiction), alongside B-1 and B-52 aircraft from the USAF.
The Colombians brought 12 combat pilots, with seven Kfir C.10 fighters, plus a single Kfir COD twin-stick. The Kfirs were all from Escuadron de Combate 111 (111 Squadron) from Palanquero Air Base in the middle of the country.
Refuelling capabilities were provided by a KC-137 and KC-767 MRTT aircraft, plus 70 support personnel. Six mission planners, plus 107 other support personnel, were also brought over from Colombia.
There were also some high-ranking Colombian Air Force staff present. At the media briefing we met Major General Flavio Enrique Ulloa Echeverry, the Vice Commander. He has over 7000 flight hours and has flown T-33, Mirage V, Kfir and C-130 aircraft during his career, and is also a previous commander of 111 Squadron.
Also present at the briefing was Brigadier General Carlos Eduardo Bueno, who is the USAF ACC Commander-equivalent. He also has over 7000 flight hours on C-130, Cessna 560, UH-1H, Bell 412, T-33 and Kfir aircraft. He even joined us on the flight-line, where he greeted each and every pilot before they stepped into their aircraft, and then came and chatted to us while we took photos.
This Flag also gave me the opportunity to visit the 66th Rescue Squadron (66 RQS), which flies HH-60G helicopters on global combat rescue missions. Their secondary task is to provide search and rescue over the vast Nellis ranges and, when participating in Red Flag, the 66 RQS forms the backbone of the combat search and rescue (CSAR) segment of the exercise.
A few Red Flag sorties set their sole objective as picking up downed aircrew that hold classified information which cannot be allowed to fall in to the enemy's hands, and these are classed as high intensity CSAR missions.
At other times during Red Flag, an airman will be grabbed out of the briefing and told they are not flying that day. They will then be taken 'up-range' and told to orchestrate a pick-up, relying on their training to survive and be rescued, all while the normal fight is taking place.
12-4 took place during a windy couple of weeks, with a strong northerly blowing at times, and the exercise was, unfortunately, scrubbed on a couple of occasions. But, the winds also helped us photographers for at least three days, as the aircraft departed to the south, which requires a right-hand turn, to keep out of the McCarran airspace. All the better for pictures!
The light is also kinder at the southerly end, certainly more so than during the straight-out departures that are usually flown towards the speedway, where the aircraft are also higher. Of course there is always a trade-off, and when on-base, the westerly runway is horribly backlit, but you can't have everything!
This was an excellent Red Flag and it was superb to see the Colombians and their Kfirs at Nellis. I was hoping that some of my Kfir pilot contacts that had ferried the T-37s out of Marana Regional would be over for the exercise, but unfortunately they were all still in Colombia! Next time.
Subscribe to receive updates via: e-mail list | Facebook | Instragram | Twitter
Showing page 1 of 2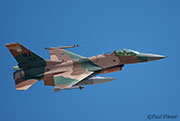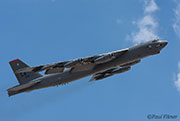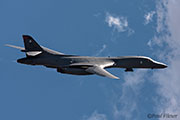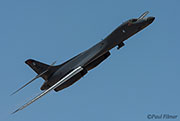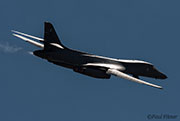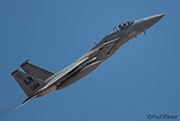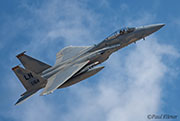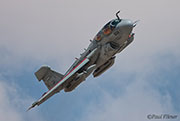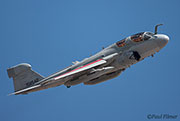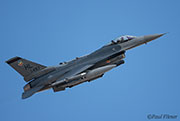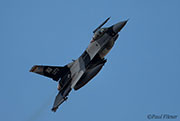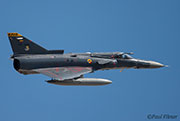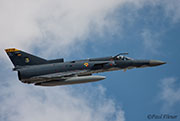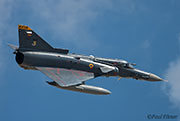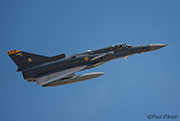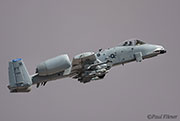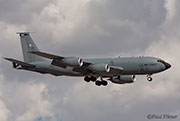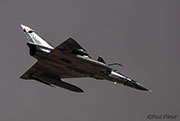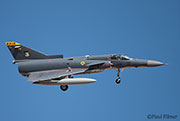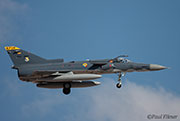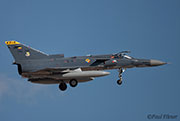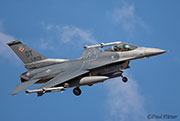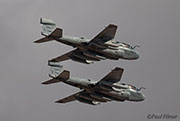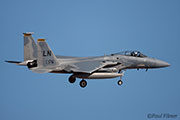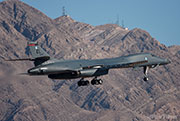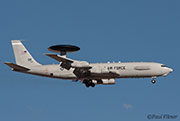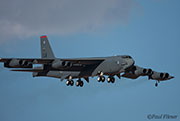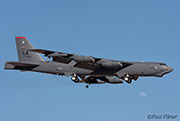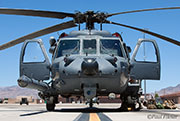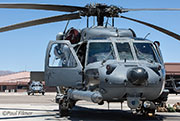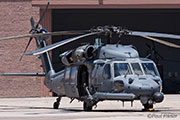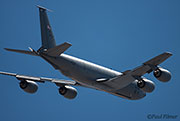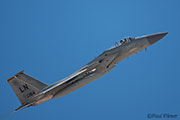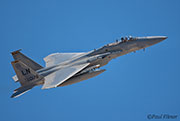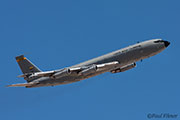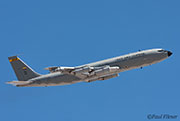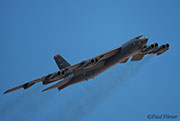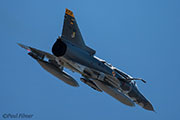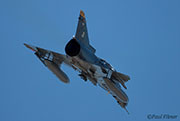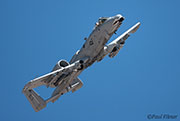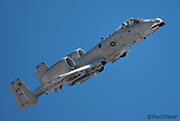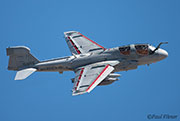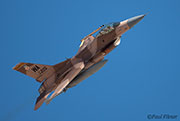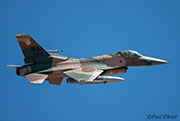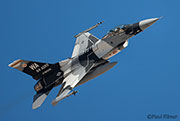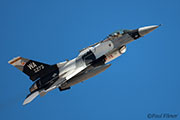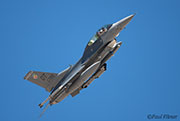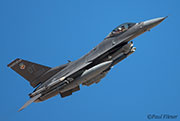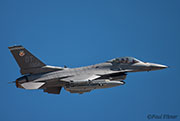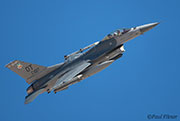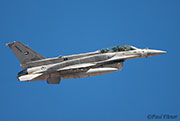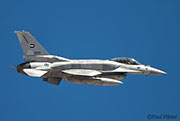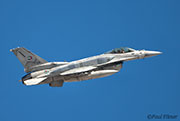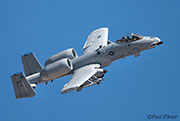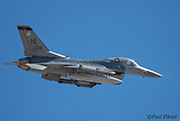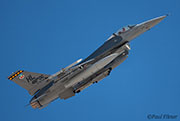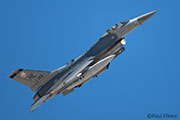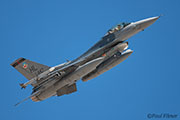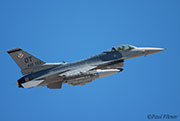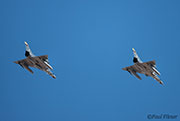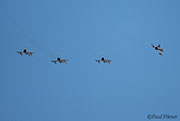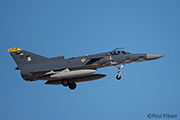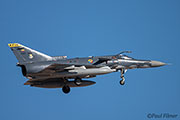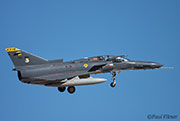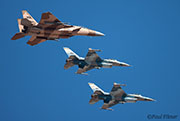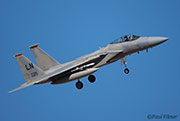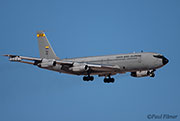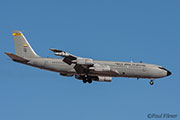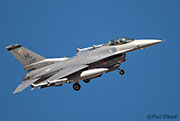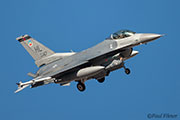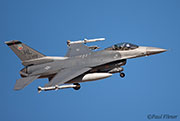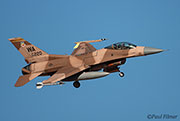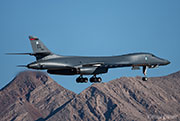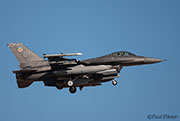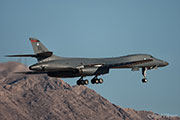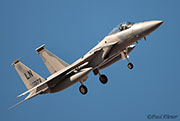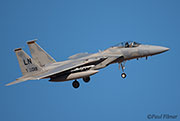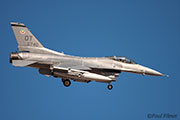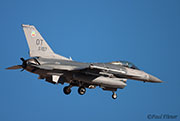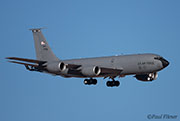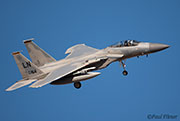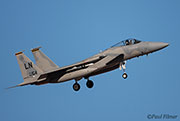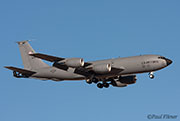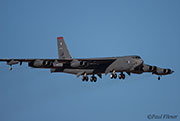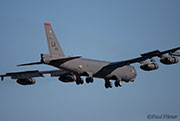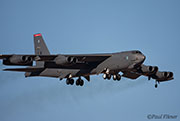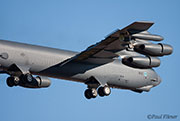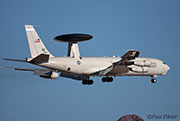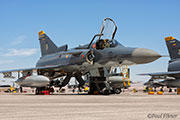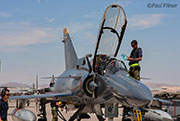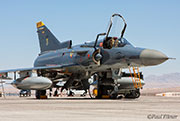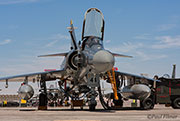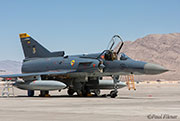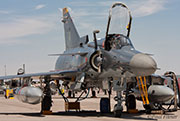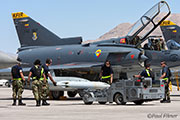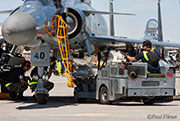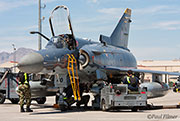 ---
---