MARZ, Chornoye, Russian Federation (RU-0022) - 5 June 2010
The next morning we had a last minute change of plan and headed towards Chornoye Air Base which is to the east of Moscow and very near to the Monino museum. At this location is the Moscow Aviation Repair Plant ROSTO (MARZ) and here they overhaul mostly An-2 biplanes and Mi-2 helicopters not only for internal Russian use, but also for export. They also overhaul PZL-104 Wilga, Mi-8, Mi-14 and Ka-26 types although on a smaller scale. The plant has been in existence since 1939 and has been involved with almost all of the single engined types of aircraft and also Mi-1 and Mi-4 helicopters. This location was also established as an Air Force Central Command Post in 1998 to allow the President to launch bombers, but I'm not sure if this is still the case.
We were given free reign to wander wherever we wished and the amount of aircraft here was simply staggering. There were too many interesting airframes to comments on but I'll talk about a couple of the highlights. EA-00078 is an An-2E which was converted to an experimental ekranoplan. The top wing was removed and the bottom wings was extended backwards near the end of the fuselage and included very large winglets. Unfortunately this wing has been removed and I only managed to take a photo from behind where you can still see the remains of the wing, although it is mostly covered with overgrown grass.
There were three yellow An-2s with Cuban flags on the tail and these were parked outside in a grass area that looked like the ramp as it had access to the runway. They were all devoid of marking except the construction numbers and looked absolutely immaculate. The order to Cuba was apparently cancelled before delivery took place and there was a further machine, RA-40455 in very similar colours, which we assume was part of the same order. Another machine painted in a the same bright yellow shade was in Lukiaviatrans colours. There are not many aircraft that can pull-off a bright scheme like this, but the An-2 seems to do it very well.
There were certainly some great looking schemes around in this area such as RA-40646 for Altai Airlines, three in the orange and grey Naryan-Mar Air colours, plus three examples from the long winded Letno Issledovatelviskii Aerogeofisueski Tsentr, also known as the Aerogeophysical Flight test Centre, in an interesting light and dark blue scheme. All three of these were painted with no serial designations.
In the Mi-2 storage area there were some wildly painted airframes along with the normal drab and matt colours of the military along with a bunch of DOSAAF Wilgas. In this area was also some older An-2s still sporting their old time Aeroflot colour schemes. One very interesting An-2 aircraft in this areas was marked as FLACCCP-01100 with Goodwill Flight Russia-Australia-Russia titles. This was seen in Adelaide in 1992, Brisbane in 1993 and then Tushino in the north west suburbs of Moscow in 1994. I can imagine that participating in that flight would have been a real adventure!
Mi-2 RF-00582 belonging to ROSTO (DOSAAF) also carried Rescue Service titles with a code seemingly recorded as 001. The 001 in fact is the phone number in Russia for the rescue services. There were all sorts of variables of Aeroflot colour schemes, many that I'd never seen before.
Preserved were are Mi-1 and Mi-4 inside the base plus a Mi-2 on a pole at the entrance along with a war memorial. It was an amazing place and although we were only there for a couple of hours it would have been great to spend the whole day exploring and picking through the very interesting histories of many of these aircraft.
Next stop Lyublino.
Subscribe to receive updates via: e-mail list | Facebook | Instragram | Twitter
Showing page 1 of 2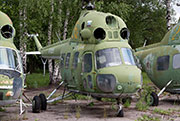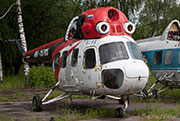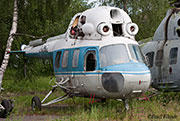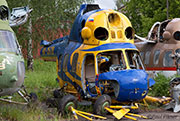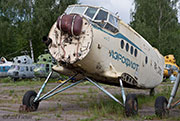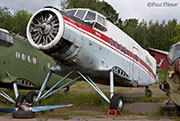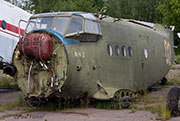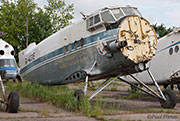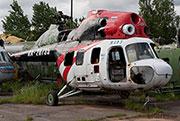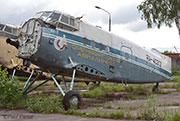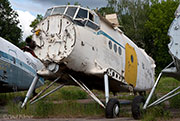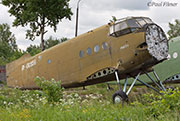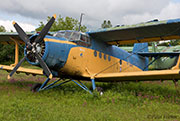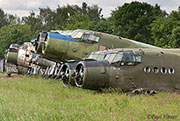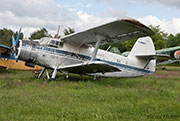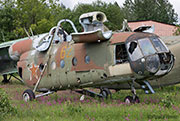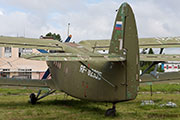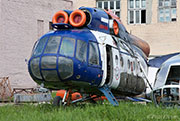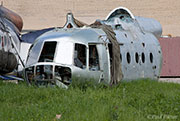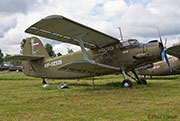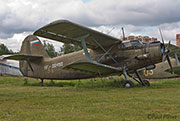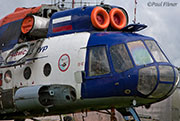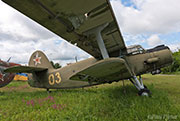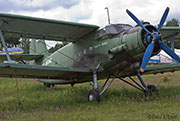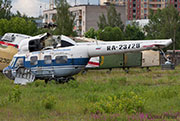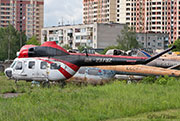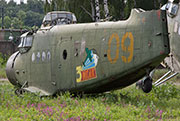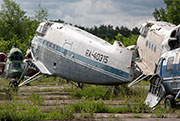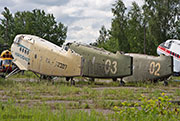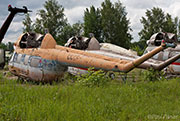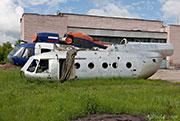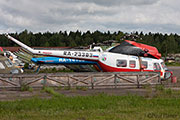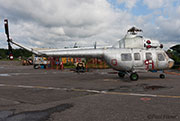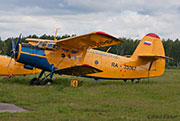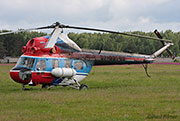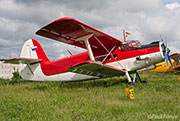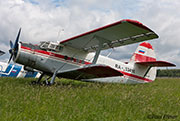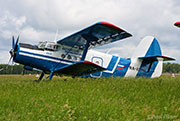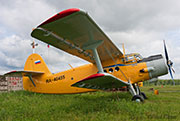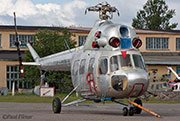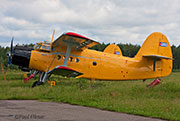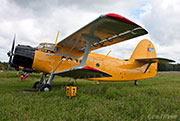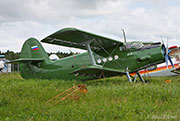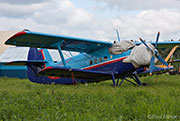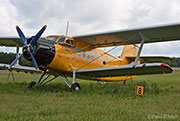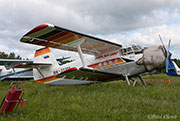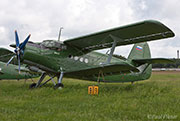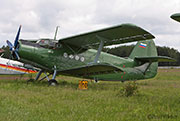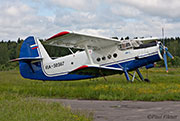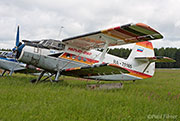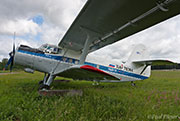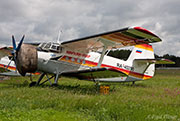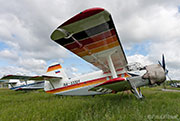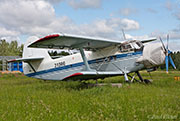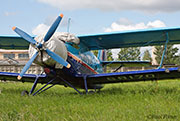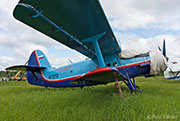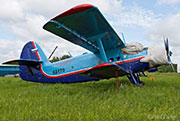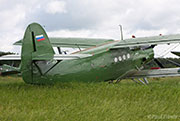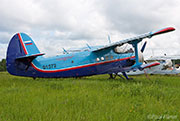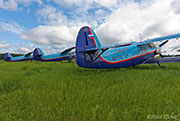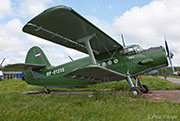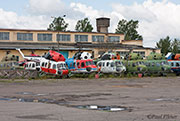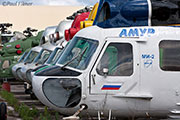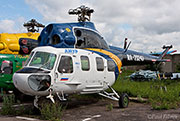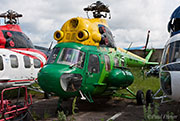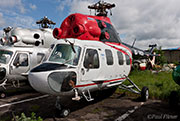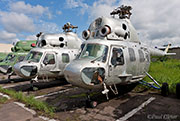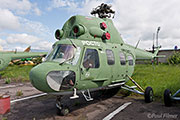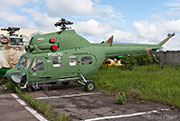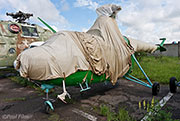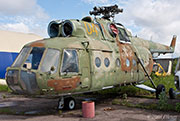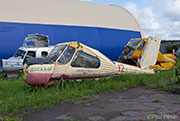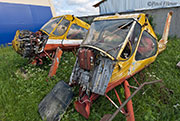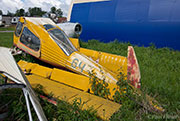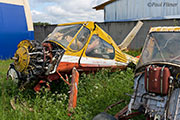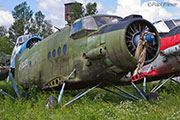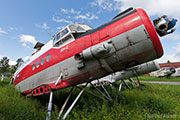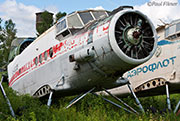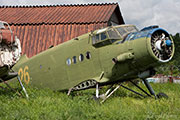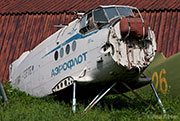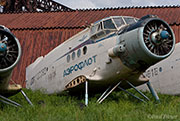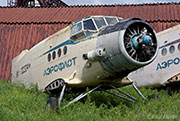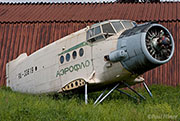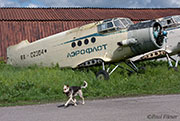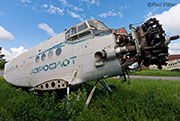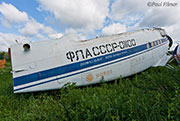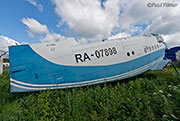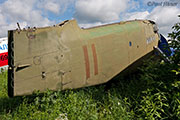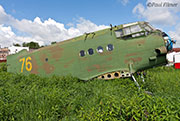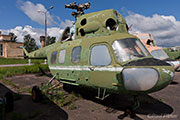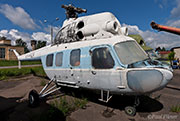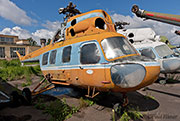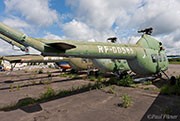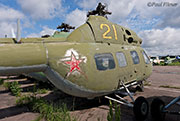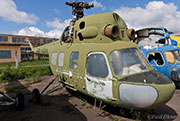 ---
---