Domodedovo, Russian Federation (UUDD) - July 2009
Subscribe to receive updates via: e-mail list | Facebook | Instragram | Twitter
Showing page 1 of 3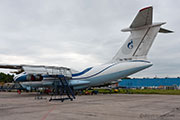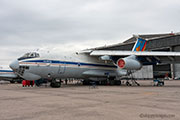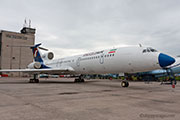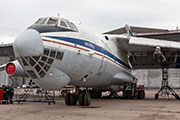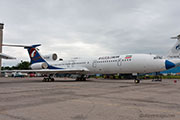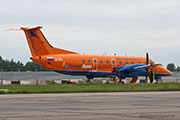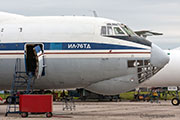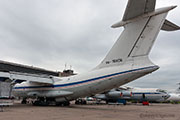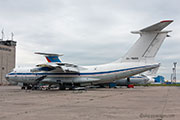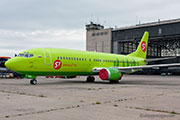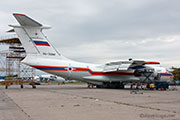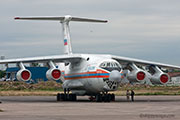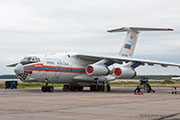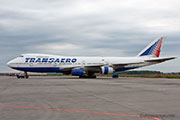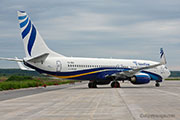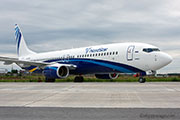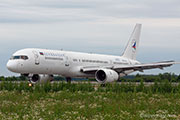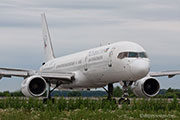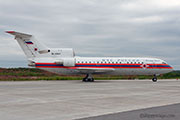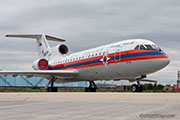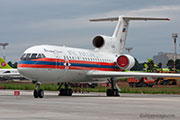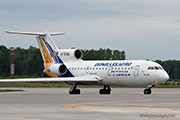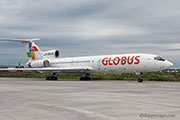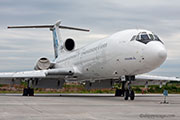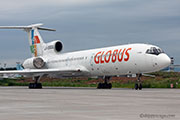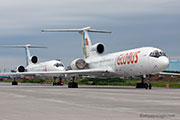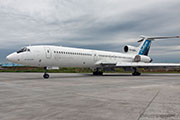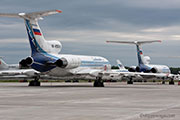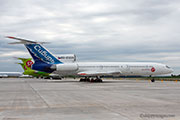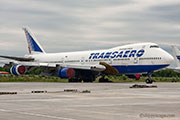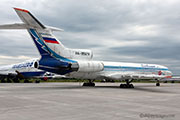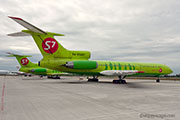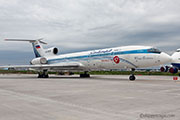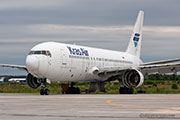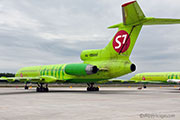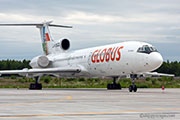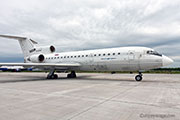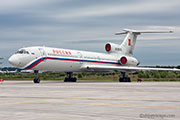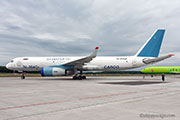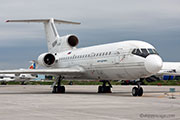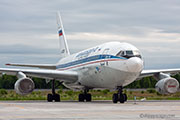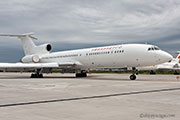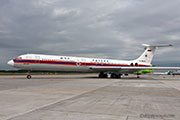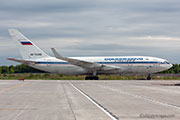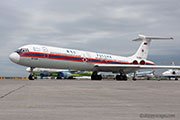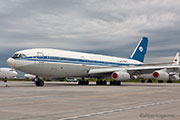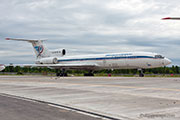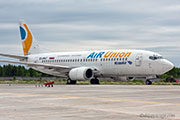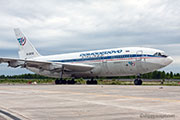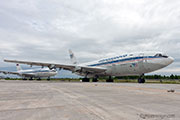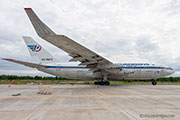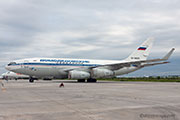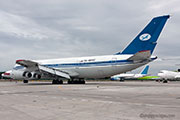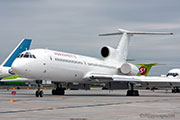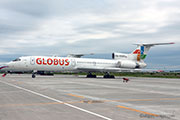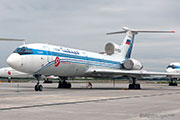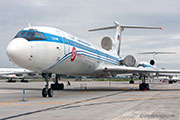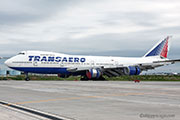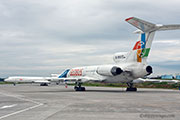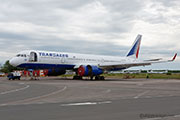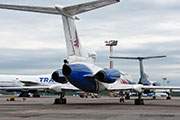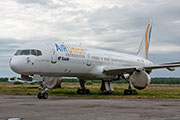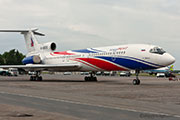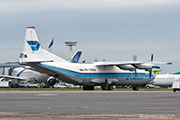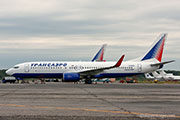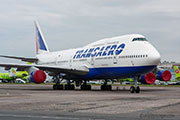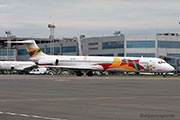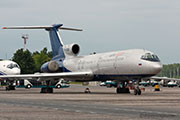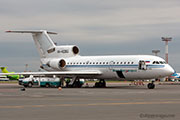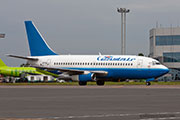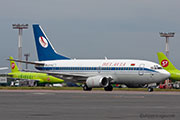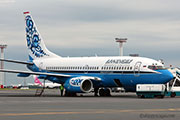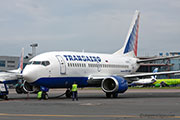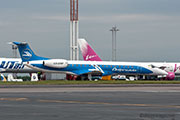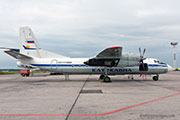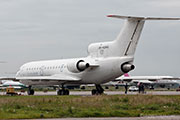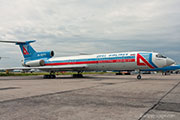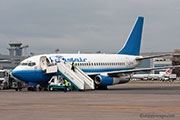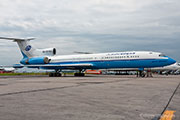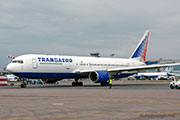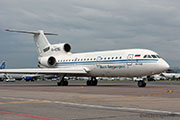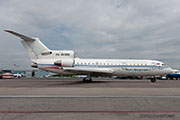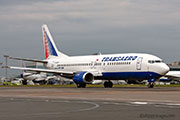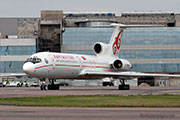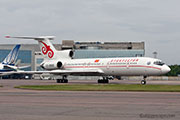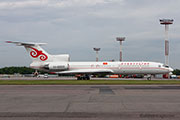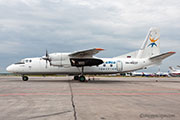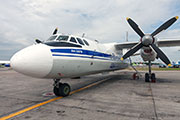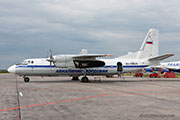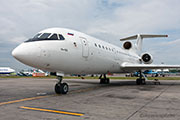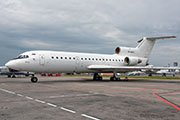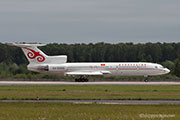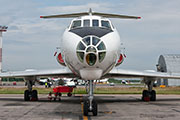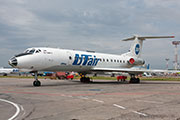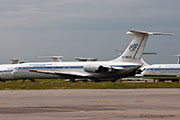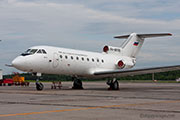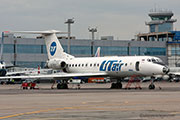 ---
---
During the years that I've been photographing aircraft the Eastern-Bloc and the fall of the Iron Curtain passed me by, as during that period I was busy taking photos of bands playing in London and taking time-out from aviation.
As Russian equipment seems to be on the decline I felt that I was in a "now or never" situation with regards to a visit, and so a search for an itinerary was the order of the day as I've always had a soft spot for the Soviet designs.
Russia, or outside of Moscow at least, is generally not a place you want to visit from an aviation point of view without prior knowledge or at least an interpreter, so my quest to find a group to go with ended up being a pretty easy decision as lots of these trips involve five minutes at each airfield while the spotters simply bag the numbers.
Any trip with the inimitable Steve Kinder is guaranteed to be different - emphasis on the photos is in order and the fact that he has been coming to these parts for more than ten years also played a big part in my decision - plus he is a propliner nut, so a perfect combination!
The trip I chose was to Siberia because there were still many propliners around and also not many people choose to travel to those far off parts.
After a week in London it was time to meet Steve and one other member of the group, Howard, at Heathrow Airport for the BMI flight to Moscow. The rest of the group we would meet in Moscow and another great thing about this trip was that we were to be only seven strong.
Landing at Domodedovo Airport the first thing that jumped out was the amount of stored airliners scattered around the field. Also I was very surprised at the amount of western equipment taxing in and out - more on that later.
We went straight to the Aerotel for a night's rest before meeting again for an 08:45 start. We were due to visit Vnukovo in the morning but that plan was scuppered by the visit of President Obama, so plans were quickly changed for a full day at Domodedovo instead.
We met with airport representative Sacha at the airport employee security entrance, and, with airport passes sorted, we followed the click-clack of her impossibly high heels through the maze of corridors to the airside access where our minibus awaited.
The airport operations staff know Steve so well that Sacha concluded that he simply direct the driver and airport is ours for the day. No need for her to follow us through grass and mud; she can simply chat with our interpreter and red-tape expert Olga.
We started off exploring the various paved storage areas seemingly overflowing with Tu-154s and other classic Russian hardware. There was even the odd Boeing 747 and 767 surrounded by the always intimidating looking Soviet airframes.
Although the access was excellent the light that day was extremely tricky. There was a high overcast which at the time I likened to a huge softbox, but processing the photo later proved to be a real task.
Some of the more interesting aircraft included the various aircraft belonging to the Ministry of Emergency Situations (MChS) which are placed strategically around the airport, close to the runways. These are used for swift response for disaster relief and emergency situations that require air transport or airlift capacity.
They are painted in a very smart colour scheme and all seemed very well looked after and clean. We saw Il-76, Il-62 and Yak-42 examples belonging to this government agency.
Luckily there are still some active propliners left consisting of An-26s and An-12s. We only saw one An-12 land and relished the opportunity to get some photos of it taxiing past us on its way to the Atran cargo ramp. As if by magic a tractor appeared between us and the An-12 and managed to keep an absolutely perfect pace so that it was always in the way of our photos. This would be the only moving An-12 we would see on the whole trip, and it was ruined by a farmyard vehicle!
We then had to take a two hour time-out for lunch back at the Aerotel. This pattern would continue for the rest of the trip, as it seems that breakfast, lunch and dinner times are THE most important items on the itinerary each day for Olga - however much we told her that we didn't mind missing a meal or two.
Back to the airport in the afternoon and we are allowed access to the Atran cargo ramp. This turns out to be a real bonus as no one has been allowed there for at least four years due to its close proximity to the taxiway and runway. The glorious sight of six An-12s awaited us, with two looking like they have become spares sources for the other four immaculate examples.
The game of trying to shoot the front row while keeping out of the way of taxiing airliners or some captain reporting us to ATC became comedic as we were herded back and forth in between movements.
Further down a track we spied some stored aircraft, and, after asking if we could photograph these airframes, Sacha seemingly gave up on the "nutters" constant requests and allowed us to walk the 400 yards or so without the minibus which wasn't allowed to drive there.
There we found a damaged An-12 titled as Sakhalin but with a Gazpromavia logo on the tail. There was also an Il-62M in basic Alpha Airlines colours but with small Airstars titles under the cockpit, an Air Union Boeing 737-300, an untitled Boeing 737-200 plus a Russian Air Force Mi-8 "33" blue.
The only part of the airfield that eluded us was the storage area containing the many Il-62s literally put out to grass. Because of a biz-jet parked on a remote ramp where we needed to go, we were told that until that aircraft departed we could not proceed due to privacy concerns. Comically this aircraft was a British registered example that's most probably been shot to death in the UK.
After another quick circuit of the other remote stands containing Tu-134s, Yak-42s and An-24s we set up camp close to the taxiway where most of the aircraft were passing through to depart. A nice pair of Yak-40s offered some elevated photo opportunities as the sun actually came out, but it seemed the UK biz jet would never leave.
We decided to ask Sacha again about the Il-62s, and to our surprise she said "yes of course." Maybe she didn't understand our first request, but we zoomed past the offending biz jet to the edge of the grass storage area. "Off you go, you have 30 minutes." Well we didn't need telling twice!
This grassy area is very spooky, with makeshift hard-stands plonked down to support these airliners that will certainly never feel the air under their wings again. In amongst these majestic classics were a pair of Il-18s which have been here for at least four years. RA-75834 was last operated by Astair Air Cargo and UN-75111 by Tretykovo Airliners who used to fly out of Sharjah, UAE.
One of the most interesting Il-62s was at the edge of the storage area; Libyan VIP configured aircraft 5A-DKT has been here since 2006. It would be most interesting to see how this is kitted out inside and, if airframes could talk, I bet it would reveal some really interesting stories.
All in all, a superb day and first visit from my point of view. However, the economy in the West has affected the Russian airliner industry in unexpected ways as, with so many Western airlines withdrawing aircraft, manufactures have offered these surplus airliners at bargain basement prices with numerous Russian airlines ditching their once proud aviation industry for these cheaper, more efficient aircraft. Companies like Transero and S7 are now using mostly Western aircraft with only a couple of examples of Soviet built aircraft left in service.
Our next stop would be the far off region of Siberia which required an overnight flight.
I'd like to thank the extremely accommodating staff at Domodedovo for an excellent insight to this exciting airport which is an aviation photographers heaven.