Domodedovo, Russian Federation (UUDD) - June 2010
Subscribe to receive updates via: e-mail list | Facebook | Instragram | Twitter
Showing page 1 of 2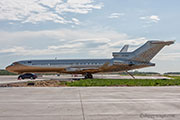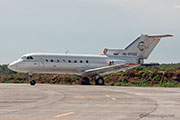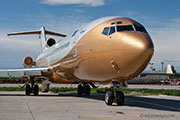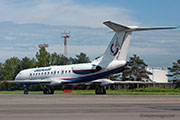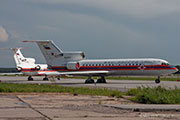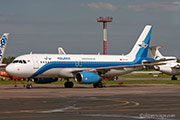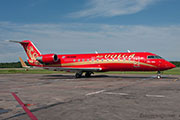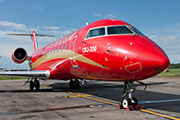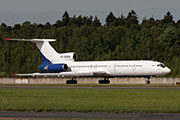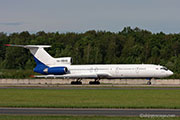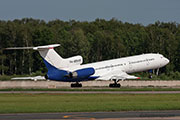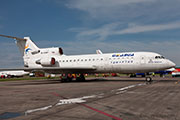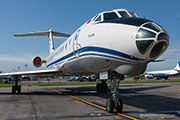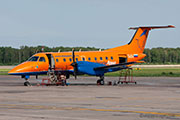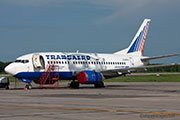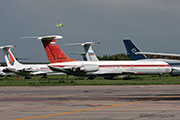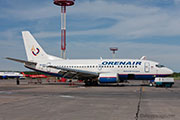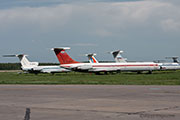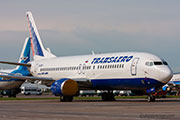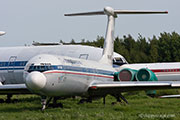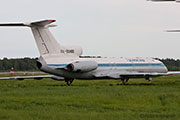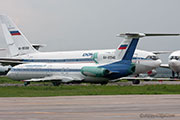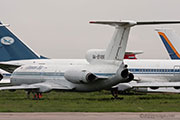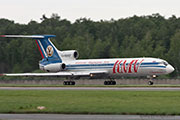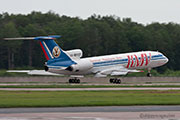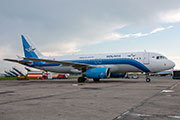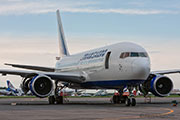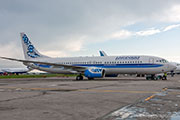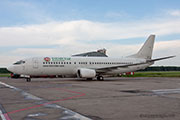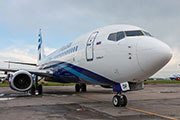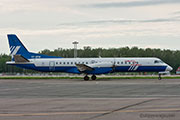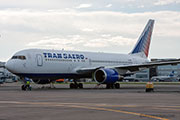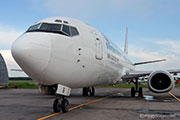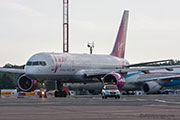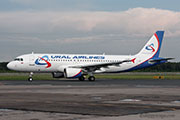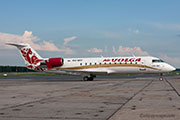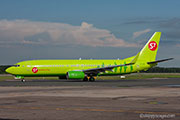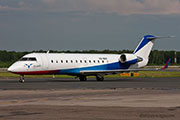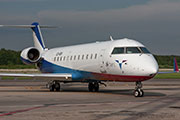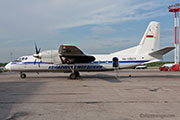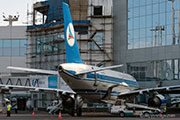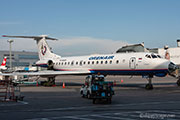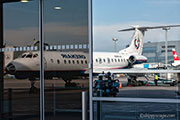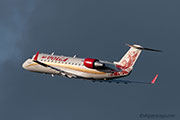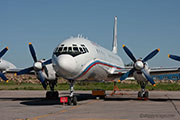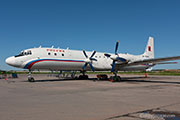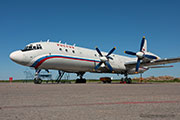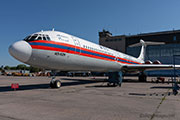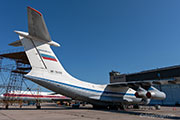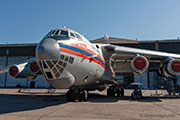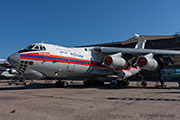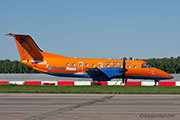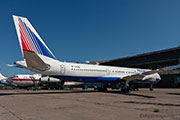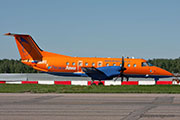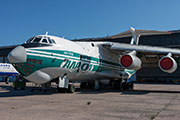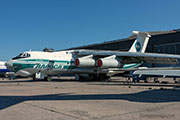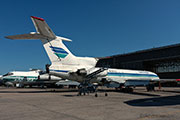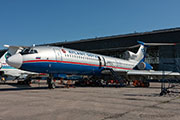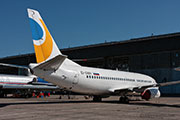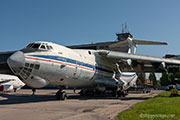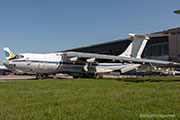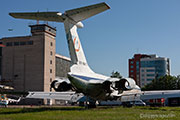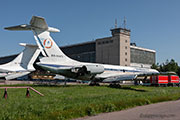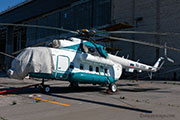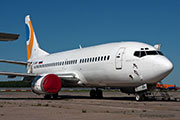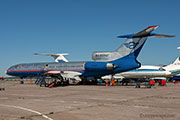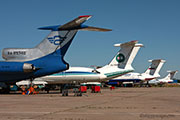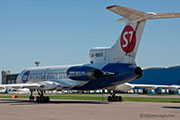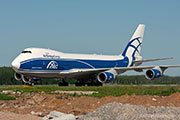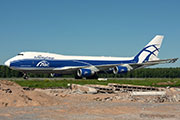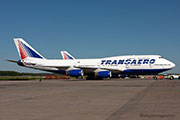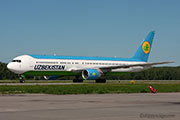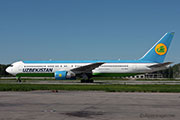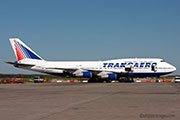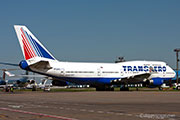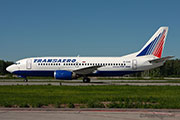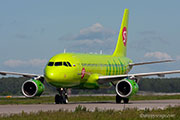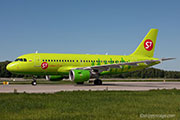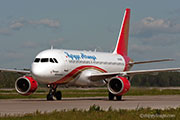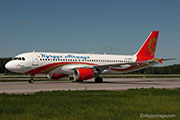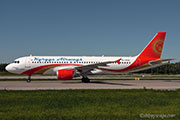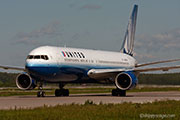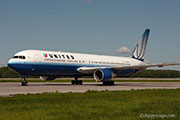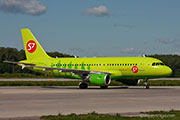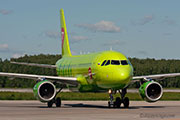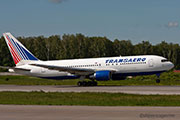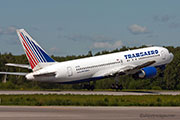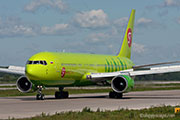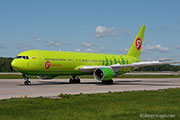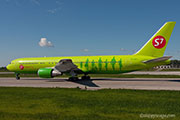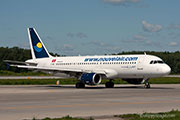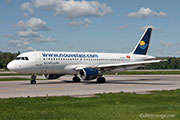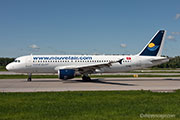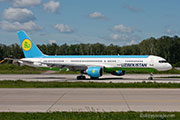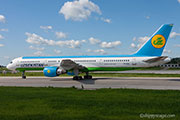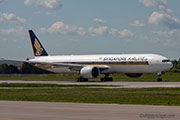 ---
---
4 June 2010
After the excellent ramp tour of Vnukovo we negotiated the traffic across town to participate in a late afternoon tour of Moscow's Domodedovo Airport where we were greeted with the usual chaos outside of the terminal.
It would be interesting to see what had changed here since I visited last year regarding the stored Il-62s and Tu-154s parked on the grass as I had seen many reports of aircraft being scrapped. First things first though as we would have to get airside passes and transit security via the staff and crew area in the terminal. We were early naturally, as Olga always makes sure we are in place well before time, so we spent time hanging around the entrance and making it look scruffy while the beautiful people of Moscow strutted by.
After 15 minutes we were greeted by a young lady in high-heels who introduced herself as our escort on the ramp. She was someone that none of us had seen before and we later learned that the usual staff that take us airside no longer worked at the airport. This was the first sign of trouble ahead as Steve and Olga have built up a very good relationship with the old staff, and they knew exactly what we could do and let us get on with the job. It was time to start all that from scratch as we were about to find out.
We alighted the bus airside but Steve was not allowed to get into the front cab with the driver, which is what usually happens. When this happens Steve can direct the driver where to stop, as the cab and the passenger part of the bus has no way to communicate between the two. Steve tried to explain that it would be easier if he rode up front, but he was greeted with a simple "no that is not allowed." Hmm this might prove interesting. We trundled off towards the maintenance ramp on the northwest side of the airport which is our usual first stop to take photos. There were lots of interesting aircraft on that ramp as usual but, as the bus got to the extreme north of the ramp, it simply continued on which caused lots of quizzical looks between us.
We continued on towards the business jet ramp at the extreme end of the airport which we already knew was out of bounds to us as photographers, but as were were here may as well shoot a few out of the window. We stopped at the end and got off the bus with more than a little confusion in our minds and on our faces. There was a Boeing 727 parked on a new ramp between the biz jets and the runway so Steve asked if we could shoot it. Our escort was unsure but didn't put up any resistance as Steve announced that we would walk to the opposite side of the aircraft due to the direction of the sun. 4K-8888 is fitted with winglets and is painted in a very smart colour scheme and is operated by the Government of Azerbaijan. Off we trooped aware of the black security car parked next to the aircraft and our escort trailing while desperately trying to make a phone call.
We reached the other side of the aircraft before the man in the car, who was probably sleeping, suddenly jumped out waving at us, while our escort tried to tell us that we couldn't take photos here. She had obviously just got word from the office that we shouldn't be on this ramp. We had already bagged the photos so we shuffled back to the bus. We then got a lecture that we shouldn't have been here. Well to be honest, the driver brought us here, she let us on the ramp, and this would never have happened if Steve was in the cab as he already knew where we could go. Great start!
We backtracked along the ramp and were then told that we were not allowed out at the maintenance area to shoot the aircraft there. We have always shot in that position and Steve was now becoming annoyed as this airside tour was becoming a shambles. We were finally let out on the east side of the airport to shoot some of the Russian built aircraft parked on the remote stands and looking over towards the grass area certainly looked much more more empty than last year, as the scrapping looks like it has begun. We were then told we couldn't shoot the stored aircraft even from a distance! This was the breaking point for Steve who told the escort that we might as well just leave the airport as all the places we normally shoot from were suddenly out of bounds but we were taken to a place that we shouldn't have gone in the first place. She obviously really didn't have a clue what were really were allowed to do and was clearly making it up on the spot.
Steve was so steamed by now that Olga made a call back to her office to talk to her boss who has all the connections in Russia. We shot some of the takeoffs and other parked aircraft and decided amongst ourselves that we'd had enough for today as we were due back here in two days. We retired to the Aerotel Hotel and reveled in the "gourmet" food that we come to expect from this establishment. It's a good job that they have a bar!
Next stop Chornoye MARZ.
6 June 2010
Dawn broke on our last day in Russia and we had a morning tour booked for Domodedovo before our afternoon flight back to London, which we hoped wouldn't be the disaster that we had two days previously.
Another wonderful "breakfast" at the Aerotel was had before checking out. This is the closest hotel to he airport and it's more than comfortable - nice clean rooms a couple of bars but the food really does leave something to be desired. You can find better eats in the wilds of Siberia believe me, if only they could fix this place. Anyway we walked back to the airport for the usual security formalities and identification badge issue, before walking via flight operations to our bus waiting airside. The conversation was a little tense understandably and we just waited to see where we would be taken.
First stop was the maintenance ramp which is where things used to kick off - so far so good. This is the area where we usually find the most interesting aircraft. We were driven to the far end and let off the bus where an immaculate Rossiya Il-18 was parked. Now sometimes these aircraft are off limits to photographers as this one is part of the government fleet, but who are we to pass up an opportunity like this in such fantastic light? I've found that the light in Russia can very often be very tricky but today the light was fantastic.
Along the line were a couple of Il-76s - one from the FSB, MChS Rossil and a new example for me an airframe from Alrosa in their usual immaculately clean colours. A lovely Atlant-Soyuz Tu-154 for VIP flights was also parked here with an MChS Rossil Il-62, a Tu-154 belonging to Zapolarye (now flying in Iran) and a Mi-8 in UTAir colours but devoid of titles. The single western aircraft on this line was a Boeing 737-300 in Air Union colours.
The taxiways with Tu-154s were mostly empty now and many of the Il-62s parked on the grass were missing presumed scrapped. We stopped next to the southerly runway runway and were told we could have a few hours here. We couldn't really be bothered with asking to around the ramps after the last visit and as they were using this runway to land an the sun was on our back, we decided to simply hang out here. There were lots of large steps scattered around so we used these to get a better perspective for the photos.
It was well over an hour before we saw a single Russian built aircraft movement and in the couple of hours we spent there there was only two Tu-134s. A pretty sad state of affairs it has to be said, and this combined with the new staff who seem to be very uninterested in helping us means it will most probably be my last visit to this airport. There really isn't much here to really interest me anymore with at least 85% of the aircraft now being cheap western aircraft due to our failed economy. What a shame.
Well that's the final part of Arctic trip. It had its highs and lows but I wouldn't trade it for the world. Russia is such an interesting place to visit aviation wise if you can get there.