Oyok DOSAAF Airfield, Oek, Siberia, Russian Federation (RU-0276) - July 2009
Subscribe to receive updates via: e-mail list | Facebook | Instragram | Twitter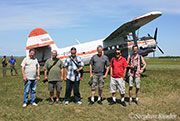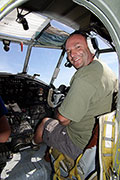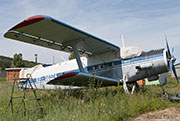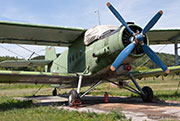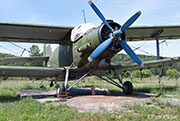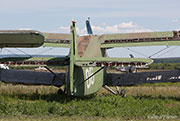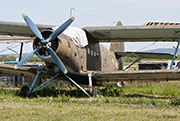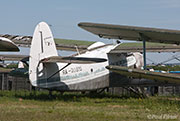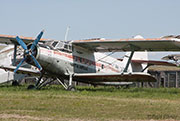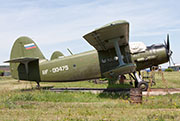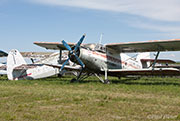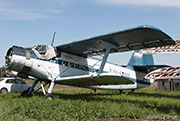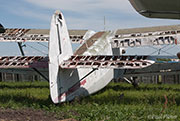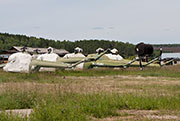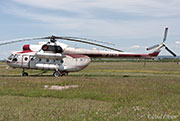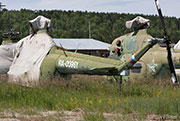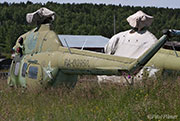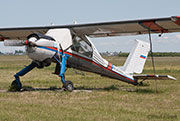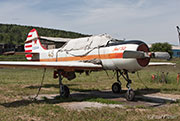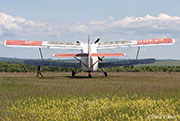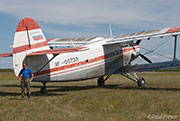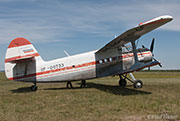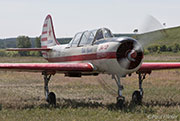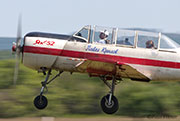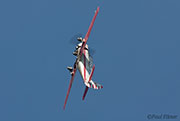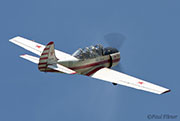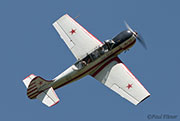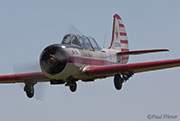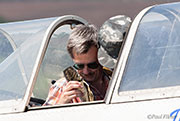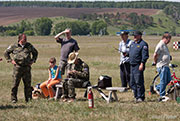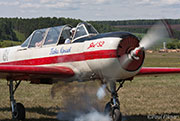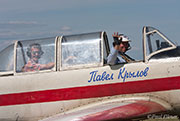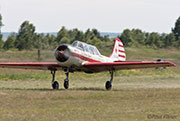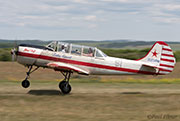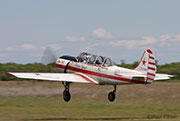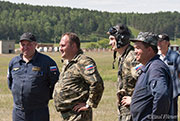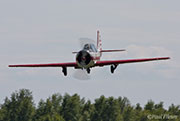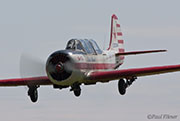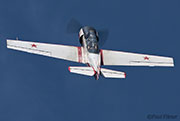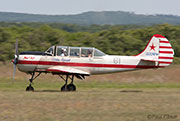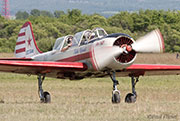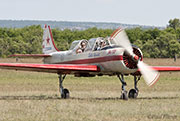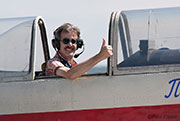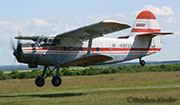 ---
---
On day 4 of our trip we took a private bus to the secure Oyok DOSAAF airfield about 30 minutes outside of Irkutsk between the towns of Oek and Turskaya. [Google Maps]
DOSAAF literally means Voluntary Society of Assistance to the Army, the Air Force and the Navy, and used to be the name of a paramilitary society in the old Soviet Union. It is/was basically a way to prepare young reserves for the armed forces, operating their own airfields, radio clubs, parachute towers and firing ranges.
We arrived at the locked and guarded steel gates, our driver beeped his horn, the gates were opened and we were waved in.
We were met my the base commander and immediately given an option to go and fly in an An-2 and a Yak-52. Six of us took up the offer to fly for 1000 Rubles (approx $32 / £19) but no one wanted to take up the offer for a more expensive Yak-52 flight.
We were then given free reign to explore and take photos on the airfield. I couldn't help but wonder that if we had tried this a decade ago we would not have been seen again!
I had a chat with our new friend Andrey via Olga our interpreter to see if I would be allowed to actually fly the An-2 - luckily I had my flying license in my wallet and after many of the pilots on the field poured over the never seen before FAA licence, it was decided that it would be no issue at all.
Soon after this, Andrey decided that someone could fly aerobatics in a Yak-52 for free, such was his desire to show us their aircraft. My Swiss room-mate Walter was the lucky pick.
As well as herds of An-2s and Yak-52s there was a Mi-8 and a ag-sprayer Mi-2 with huge hoppers each side of the fuselage.
So after 30 minutes exploring we boarded our mount, Russian Air Force An-2 RF-00733 in the colours of ROSTO. I was ushered to the right seat in the tall cockpit and after trying to sort out the seat belt arrangement for all of five seconds, was told to not worry.
Our pilot taxied the largest biplane ever built very fast to the end of the grass runway and we were off the ground in no time at all. He flew a couple of minutes to the east of the airfield where I was allowed to take the controls.
After five minutes of pussying around he took back control, warned our passengers to hold on (no seat belts on the bench seats in the rear) and flew a 180 degree steep turn to the left.
I was then given the control back and gestured to do the same. So I flew a steep turn to the right followed by a steeper turn to the left - I found that although the controls were heavy the aircraft is extremely agile.
I then flew back towards the airfield, lining up for a final approach. Our pilot then took control, swooped down low to tree-top height and gunned it towards the people on the ground next to the runway, breaking off for a left downwind to land. Superb stuff!
I've included a couple of photos by Steve Kinder our tour guide - one of us just about to land and a group shot taken just before we boarded.
Next up Walter went for his aerobatic Yak-52 ride - luckily he was all smiles coming back!
The place could not have been more hospitable and it was really nice to see grass roots flying in another country.