Biggin Hill, UK (EGKB) - Air Fair, May 1983
Royal New Zealand Air Force C-130H NZ7002. To say this was a rare appearance for the time would be an understatement. This aircraft is still in active service, albeit in the rather boring grey scheme of today's air forces.
RAF 111 Squadron Phantom FG.1 XV574 is seen here on the ramp, and was scrapped at RAF Wattisham in September 1991.
237OCU Buccaneer S.2A XT284, based out of RAF Honington, ended her life at RAF Abingdon as a Battle Damage Repair airframe and was scrapped in 1998. The nose section survived and is being restored in Felixstowe, Suffolk.
Euroair BN-2A Islander, G-BHXI, was one of a pair that the airline flew. This airframe survives as J8-VBI in St. Vincent and the Grenadines.
Subscribe to receive updates via: e-mail list | Facebook | Instragram | Twitter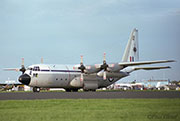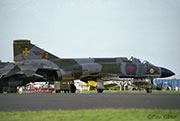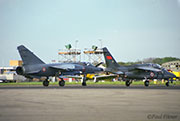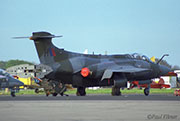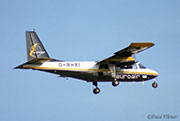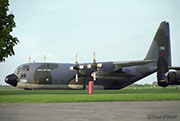 ---
---