Luton Airport, UK (EGGW) - 1979
Subscribe to receive updates via: e-mail list | Facebook | Instragram | Twitter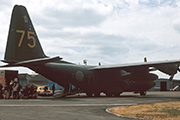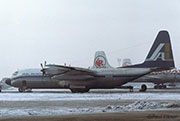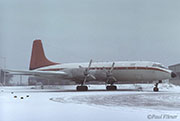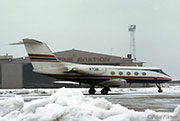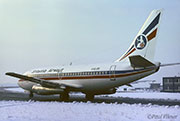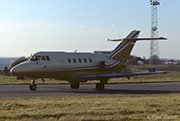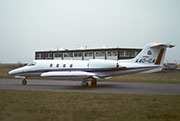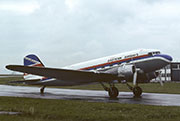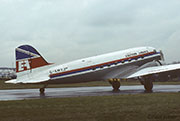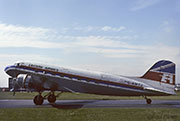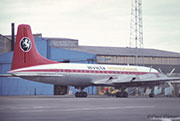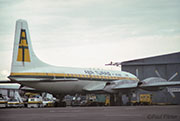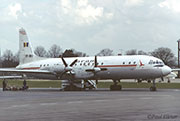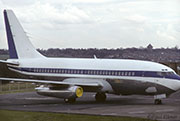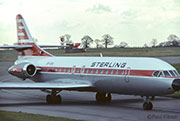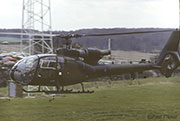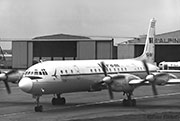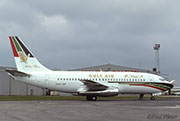 ---
---
Aer Turas was always present with its Britannia fleet, and here we see EI-BBH parked up awaiting its next flight in June 1979.
EI-BCI is seen here in Eurafric's basic colour scheme in the snow, shot in January 1979. Around that time it was leased to Aer Turas and is seen here with the trademark rhino on the tail painted out. Redcoat Air Cargo, also based at Luton, bought this airframe as G-BHAU. It replaced ill-fated Britannia G-BRAC which crashed after take-off from Boston-Logan due to severe icing, descending into a wooded area after only gaining an altitude of 1,700 feet.
Now, the other Britannia from Luton was Britannia Airways, the famous charter airline which was based here. Back then it was awash with Boeing 737-200s, and here we see a Gulf Air example on lease to Britannia taxying up the curved ramp to the runways past the viewing area in 1979. This was when the aircraft was first leased from Gulf Air and still carrying the registration A4O-BG. It was later registered as G-BGFS.
Now on to things that look like a Britannia: can you see a theme for Luton now? The Il-18 was a rare beast in the UK before the Iron Curtain came down, and this Tarom Il-18V, YR-IMH shot in June 1979, was certainly a great surprise to us when we pitched up, as in those days we had no idea when aircraft were due or what was around. It was pure luck and patience that rewarded us in those days.
This airframe crashed into the Carpathian Mountains in Romania on 13 August 1991. The taxying shot was from steps on the side of a building from what I can recall, which at least gave an elevated look over the fence at the time.
We saw Alaska International L-100-30 Hercules on rare occasions, and this one was shot in January 1979 during a period of snow. Behind you can see a pair of Redcoat Britannias.
Eastern Airways C-47B G-AMYJ shot in June 1979. This was the heyday of UK independent airlines, before they were mostly merged into Air UK. This aircraft is currently on display with the Yorkshire Air Museum at Elvington having been restored into its 1940s' RAF colours when it served as KN353.
Electra L-188C N8LG is seen here in March 1979 and was serving as singer John Denver's transport on this occasion. This airframe later came back to the UK and flew with Channel Express, Air Atlantique, Hunting Cargo Airlines and again with Channel Express all as N360Q. She is now with Air Spray in Canada as C-CYVI.