RAF Abingdon, UK (EGUD) - Battle of Britain Day, 10 September 1983
Although RAF Abingdon was relatively close, we never visited much as the residents didn't change much over the years.
In 1983 I went to the Battle of Britain Day, which was just after a bunch of ex-British Airways Super VC10s were delivered and then wrapped in Driclad bags. This was because there wasn't a pressing need to convert the aircraft to tankers straight away, as the K2 and K3 conversions were still being carried out to replace the Victor K2 fleet which was nearing the end of its fatigue life.
Later the airframes with the highest hours were eventually scrapped for spares and the rest converted to K4 standard.
There were still some present that hadn't been wrapped yet.
During this airshow we had our second encounter that year with an RAF BAe146 CC.1, ZD696. This airframe, along with another, was being evaluated with 241 OCU for future operations for a brief time before being returned back to the civil market.
The RAE Viscounts were always good to see, and here is XT575 which was based at RAE Bedford. The front fuselage is currently displayed at the Brooklands Museum.
Another RAE aircraft present was BAC111-200AC XX105, also from RAE Bedford. This airframe was scrapped at Boscombe Down in 2010.
Jaguar GR.1 XZ106 of 41 Squadron is seen here in the static display. The airframe is now displayed as a GR3A outside the RAF Manston History Museum.
Lightning F.6 XS928, then with 11 Squadron, is now preserved within BAe Warton.
Hawk T.1 XX217 is seen here operating with 63 Squadron. In 2006 it diverted to the Isle of Man with engine problems and was damaged on landing and shipped back to its then RAF Valley home by road.
This aircraft is still flying.
Jet Provost T.4 XP547 with 79 Squadron is now based in San Juan, Puerto Rico, as N547XP.
Jaguar T.2 XX845 of 17 Squadron is seen here in one of Abingdon's hangars being maintained.
The airframe ended up, destined to die, at RNAS Predannack and is being used for crash rescue training.
Subscribe to receive updates via: e-mail list | Facebook | Instragram | Twitter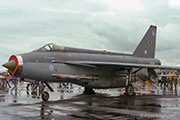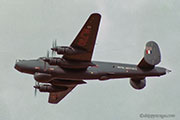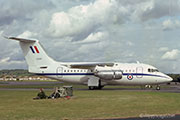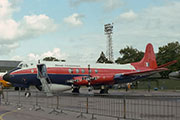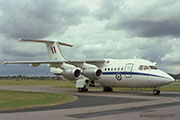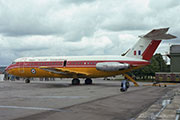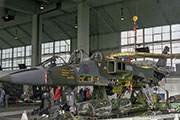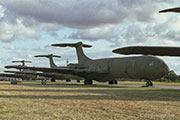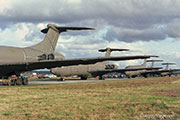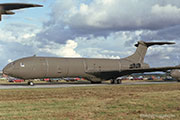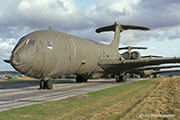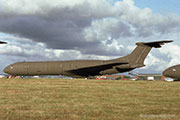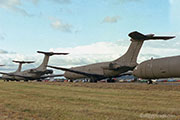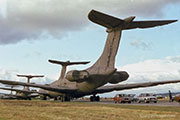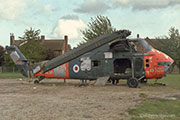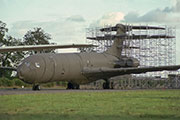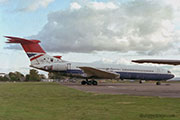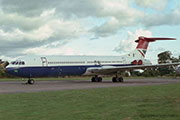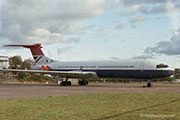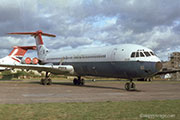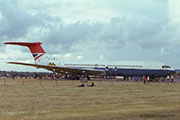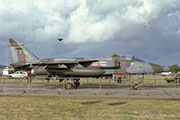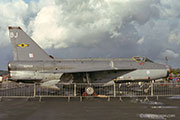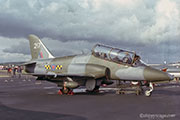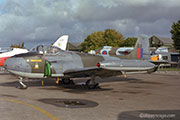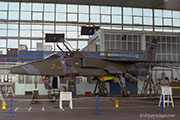 ---
---