RAF Abingdon, UK (EGUD) - 1984
Vulcan B.2MRR XH537 of 27 Squadron is seen here parked up and withdrawn from use. Interesting to see the other Vickers products in the distance also withdrawn.
The airframe was scrapped in 1991 at Abingdon. The nose was saved and is displayed at the Bournemouth Aviation Museum.
Canberra B.2 WH869/8515M is seen here in the Battle Damage Repair (BDR) area of the airfield and was later scrapped. We didn't see many white Canberras in those days.
Royal Navy Wessex HAS.1 XS120/8653M, also in the BDR area, was eventually scrapped at Wroughton in 1994.
Subscribe to receive updates via: e-mail list | Facebook | Instragram | Twitter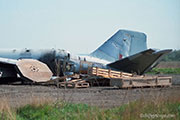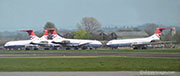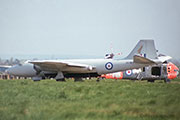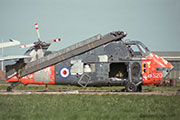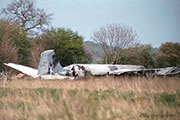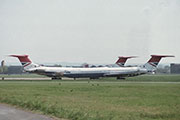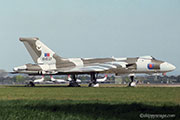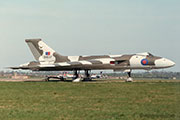 ---
---