RAF Abingdon, UK (EGUD) - 1985
Canberra B.1/8, WV787, was fitted with a Buccaneer nose. This aircraft was the UK's only biological warfare research aircraft and operated via Porton Down. Later she was modified for ice research, when the idea of biological warfare was stopped internationally.
WV787 was saved from the BDR site at Abingdon and preserved at the Newark Air Museum.
DH104 Dove 6 G-ARDE ended her days at the Al Mahatah Museum painted as G-AJPR. This museum is now closed, so if anyone has any ideas what happened to this Dove, please let us know.
Subscribe to receive updates via: e-mail list | Facebook | Instragram | Twitter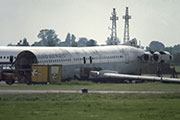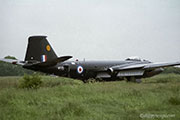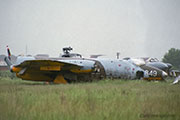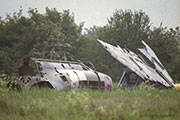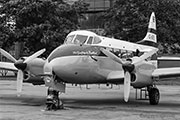 ---
---