home
blog latest [last 10 entries]
15th November 2014 - Japan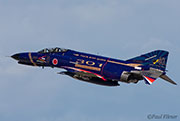 This update is a Japan only, an extremely interesting country in its own right and very friendly towards photographers even at the military bases. When they patrol and see non-locals at the fence, they come and take your passport information and let you get on with your day. Most of the links on each page include a narrative from the trip, but only the photo to the left links to the Japan index page, where you can navigate to each set from there.


Here's a selection of what you can find: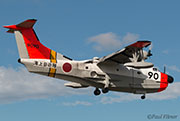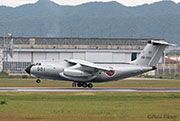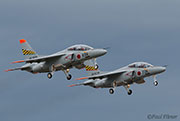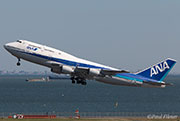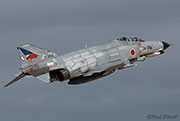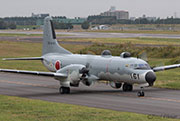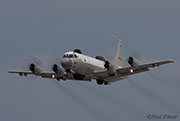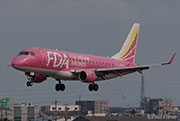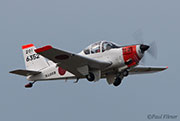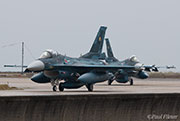 Japan cities and landscapes.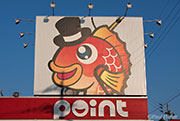 Japan signs around the country.



◊◊

top



20th September 2014 - Florida, Alaska, Colorado, Iceland and Denmark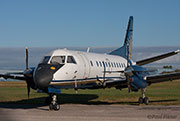 The first set of updates are from Florida. Fort Lauderdale Executive Airport always has a lot of interesting aircraft around.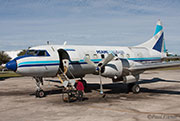 Opa-locka is the main airport nowadays that hosts the heavy propliners.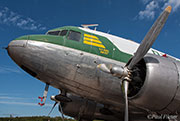 We flew down to Key West with the first stop at Marathon to checkout the resident DC-3.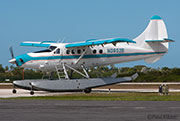 In Key West we saw a couple of DHC-3s on floats taxi in.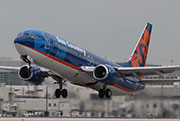 A series from Miami International, where the light always seems to be tricky.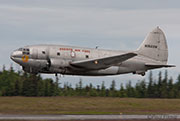 Next a couple of stragglers from Alaska. First is Kenai MAP where Everts Fuel have a small base. Here we were treated to a couple of nice departures from a C-46 and DC-6.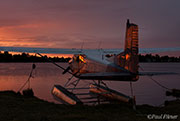 Lake Hood is always a great place to go for low-light photography, and on this trip it did not disappoint.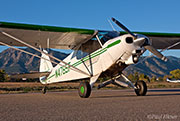 Now few sets from closer to home in Colorado. First is a set from Boulder MAP.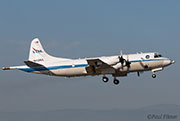 Next an article about the NCAR FRAPPE and NASA DISCOVER-AQ Operations in Colorado, it's background and the NASA and NCAR aircraft that supported the projects.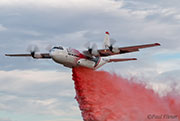 Coulson Aviation came to Colorado to perform a demonstration retardant drop for the state as part of a possible private contract.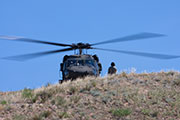 The set from Colorado is the 2012 CALFEX live fire demonstration in Fort Carson.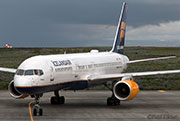 On a short stopover in Keflavik, Iceland I managed to shoot a few Icelandair aircraft while transiting.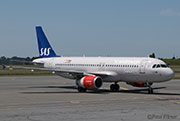 I did the same in Copenhagen, Denmark.



◊◊

top



27th July 2014 - Russia and UK



This update is a Russia and UK special, and considering I'm back in both places in a couple of weeks, I thought it best to get these out finally!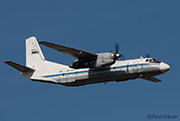 First up is my new favourite Russian Airbase, Chkalovsky to the west of Moscow. Always guaranteed to find old Soviet built transports flying around.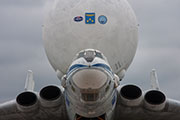 MAKS 2013 at Zhukovsky was an interesting experience marred only by the crappy weather as the day went on.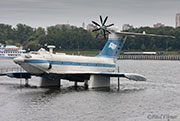 The A-90 Orlyonok is an old Ekranoplan (wing-in-ground-effect) aircraft and one of five of this type built. It was recently put on display in Moscow after spending years stored at a Navy base.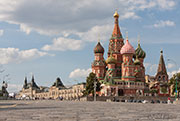 On to the "normal" photos, Moscow and surrounding areas.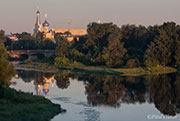 Next is a series of shots on the train journey between Vologda and Moscow by train overnight, and the gallery from Irkutsk has been updated since it was my second visit to this city.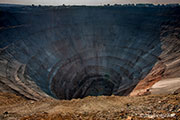 Deep in Siberia is the remote city of Mirny, which includes the Mir Mine.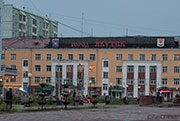 A few impressions from Yakutsk.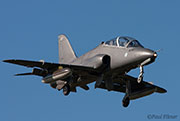 On to the UK starting at RAF Valley where the Finnish Air Force were on deployment.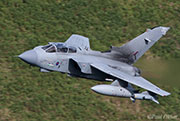 I broke my duck at The Bwlch, with RAF and Finnish Air Force jets showing their low-level prowess.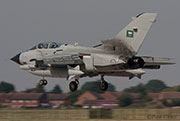 Green Flag was held at RAF Coningsby with RAF Tornados and Typhoons flying with their Saudi counterparts.



The RAF Brize Norton page gets an update as I attempted to shoot the RAF Tristars for the final time, although, as usual, the weather never really played ball.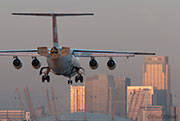 My first trip to London City Airport was a great success, and provided a lot of interesting shooting opportunities, especially in the early morning hours.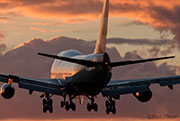 More low-light shooting opportunities have been added to the Heathrow Airport gallery.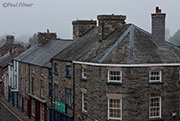 Town shots from Wales.



Landscape shots from Wales.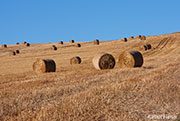 General landscape shots from England.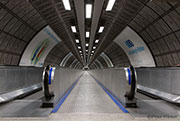 The last two galleries are from London. First are shots from the city and surrounding suburbs.



London at night.



◊◊

top



23rd March 2014 - Russia, Florida, Nevada, Arizona plus Landscapes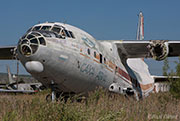 Yakutsk was one of the highlights of my last but one Russian trip. Lots of old and newer Russian types to be seen here.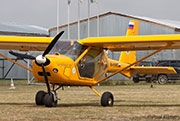 A general aviation airfield at Kalachevo was interesting, plus I got to fly one of the sport aviation aircraft.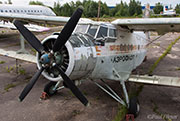 The Technical College at Egorievsk had a few interesting airframes, and the method used to get the aircraft here is amazing.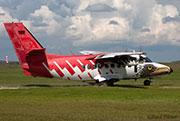 The final Russian page is from Korobcheyevo which hosts a para-dropping operation using An-2 and Let-410 aircraft.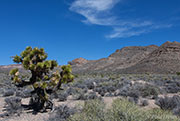 Some landscape shots in the Area 51 vicinity.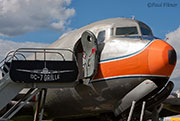 Next two are finishing off my Florida trip the time before last, this is New Smyma Beach.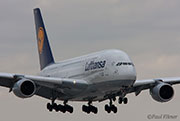 Miami International.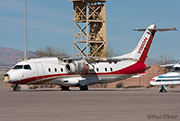 North Las Vegas.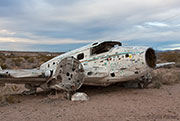 North Las Vegas.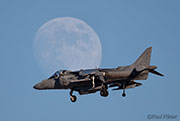 MCAS Yuma.



◊◊

top



16th November 2013 - Nevada, Colorado, Florida, California and Russian Federation



It's been a long time since I've updated this way (23rd March!), and I apologize. Updates are always the quickest via the Facebook route, which is linked at the bottom of this e-mail.

Anyway on to the updates.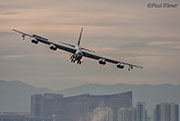 A couple of Red Flag Exercises at Nellis AFB. RF13-2 included overseas participants from Sweden, the UAE and the Netherlands. I got an interesting shot of a B-52H on a short curved final with Las Vegas in the background during some great light.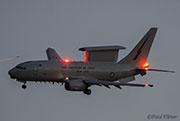 RF13-3 included Australia, and the UK. Staying for Green Flag was the UAE with their Mirage 2000s.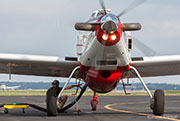 Some fire tanker photos from the summer. First up a small fire that only need a single Air Tractor for support, and it was the only aircraft available, the Hohnholz Fire.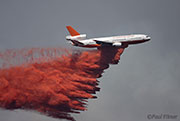 One of the largest fires in Colorado, the Black Forest Fire, used many resources including the 10 Tanker Air Carrier's DC-10.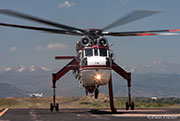 The Lime Gulch Fire used mixed resources.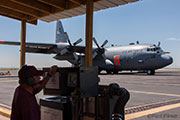 The East Peak Fire used a MAFFS resource before reloading from a base elsewhere.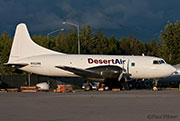 Still catching up on my Alaska trip back in 2011, a page dedicated to Desert Air.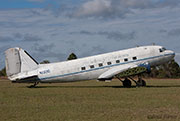 Back to my Florida trip from earlier in the year. Shell Creek has a lot of interesting aircraft scattered around, either active, stored or being parted out.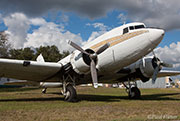 Buckingham Field is home to Lee County Mosquito Control with their DC-3s, both turbine and radial versions.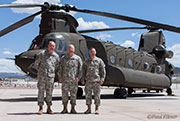 Following up from my visits to HAATS a few years ago, they finally opened up their new facility and I was there for the ceremony.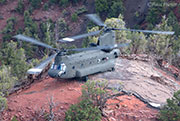 As reminder the flying shots in the mountains can be seen here.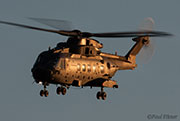 A short visit to California in October 2012 saw me visiting a couple of bases. NAF El Centro for three days scored some interesting aircraft in some great light.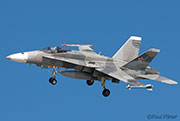 A quick visit to NAS North island scored a few nice opportunities.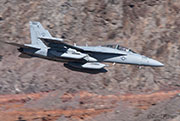 An earlier visit to CA included a trip to the Panamint Valley in March 2012. Not many aircraft, four, but the most I've seen.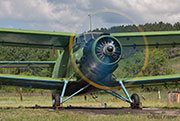 Finally catching up on the photos from my 2012 Russian trip. My second visit to DOSAAF Oyok. Not much had changed except they'd tidied up a little.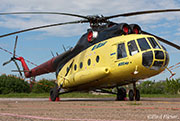 Irkutsk is always a place to see passenger An-24s still flying routes, plus some other gems.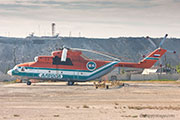 Mirny was a disappointment and didn't go to plan, but I still scored some interesting shots.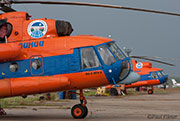 Yakutsk-Magan was my favourite place on the trip for many reasons. Lots and lots of things to look at here!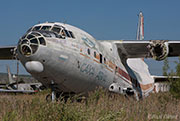 And finally the main airport at Yakutsk, which was fantastic!


There are still remnants of the Alaska and Russia trip to finish, plus Colombia, Moscow, UK and Japan to come later.


◊◊

top



23rd March 2013 - DPRK, Siberia and Florida



I finally finished the photos from the trip to the DPRK (North Korea).


Hamhung, Hungnam and Pyongyang.



Pyongyang.


There are now have a bunch of options to view all the photos and commentary from the DPRK trip.


the finished DPRK blog in date order.



Just the photos. That's 41 galleries! This page takes a little time to preload so bear with it. It includes all photos in date order including the aviation ones.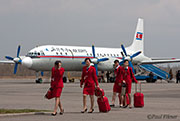 Just the aviation photos and commentary from that part of the trip.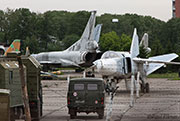 Continuing with my Siberia trip shots from the Irkutsk Higher Military Aviation Engineering College,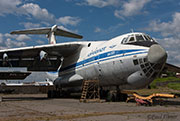 and the Irkutsk Technical School.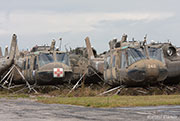 Some photos from a recent trip to Florida. Melbourne IAP.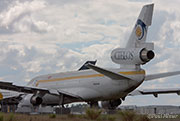 Sanford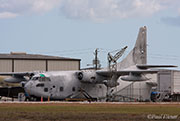 Space Coast Regional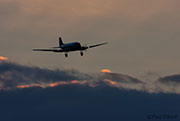 St. Lucie County, with flying BT-67s (DC-3T)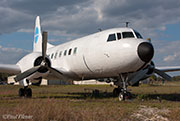 Apopka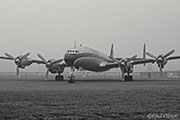 and the Connie from Fantasy of Flight on a foggy morning.



◊◊

top



23rd February 2013 - DPRK, Nevada, Colorado, UK and Russian Federation



Continuing my updates from my trip to the DPRK (North Korea).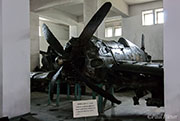 Korean War Museum



Pyongyang, Mansudae Grand Monument, Mangyongdae Native House and Korean War Museum.



Hamhung.

A visit to Red Flag 13-2 at Nellis AFB, where we saw some crappy weather and a day where the exercise was canceled, I took the opportunity to shoot some airliners at McCarren, many in low light. The RF13-2 photos are on hold pending publishing.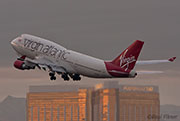 Las Vegas, McCarren.



A Kenn Borek Air BT-67 on a fuel stop at Centennial Airport.

Finally catching up with some old shoots.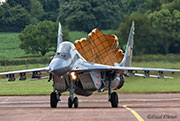 RIAT 2012 at RAF Fairford last year, all shot from the west end.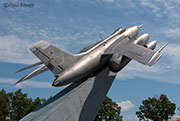 off-airport around Irkutsk

I've been busy editing shots from a trip to Florida in January and will hopefully finish the DPRK photos by the time the next mailout is sent.


◊◊

top



26th January 2013 - Colorado, Washington, UK, Russia and DPRK



It's been a couple of months since the last update, and, as ever, click on each photo to be taken to the relevant page on the web site.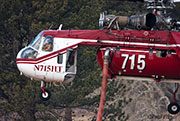 In Colorado, our fire season went on late this year, and the Fern Lake Fire in Rocky Mountain National Park saw the very last type one helicopter left on contract in the USA, a Skycrane belonging to Helicopter Transport Services, being used. A single drop was also done by a Minden Neptune, but was deemed ineffective for the terrain.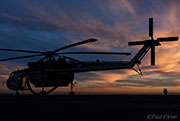 Staying locally the galleries of Rocky Mountain Metro have also been updated with shots of the same helicopter.



Just down the road at Centennial we saw another Do328 (C-146A) being delivered for AFSOC plus a nice DC-3 transiting through.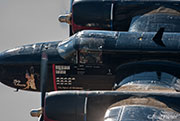 We had an airshow this year at Rocky Mountain Metro, which is always back-lit, making it difficult for photography, so I only came away with 14 photos.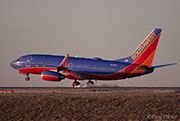 A rare outing to Denver International in the new year to capture a few aircraft touching down late in the day.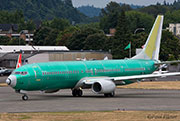 Further afield, and while in Seattle last July I had the rare opportunity to catch a Boeing 737-900 on its very first flight out of Renton. This example was due to be delivered eventually to Lion Airways.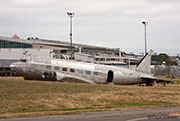 Over at Boeing Field there was a poor DC-3 that's been moved from the museum and simply dumped. Charming!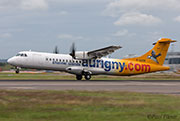 Back to the UK in July and I had the unusual opportunity to shoot at Gatwick Airport, primarily to shoot the poor ex Channel Express Herald sitting in the fire training area,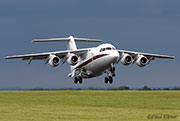 Further north and I attended a day at the RAF Waddington Airshow, where, unbelievably, I shot my first RAF BAe146 digitally. Rather nice light it was too!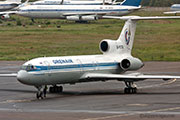 This shot is from Moscow's Domodedovo, where the Russian hardware is getting rarer and rarer.


Finally we are at the non-aviation section. I've got around to starting the photos and narrative from my visit to the DPRK (North Korea). Each photo links to a single day that has multiple photos sets.


Arrival in Pyongyang.



Kaesong, DMZ and the Hyonjongrung Royal Tomb.



Samjiyon, Mt Paektu and Pebaeggong Hotel.



Rimyongsu Falls, Samjiyon Grand Monument, Pyongyang and USS Pueblo.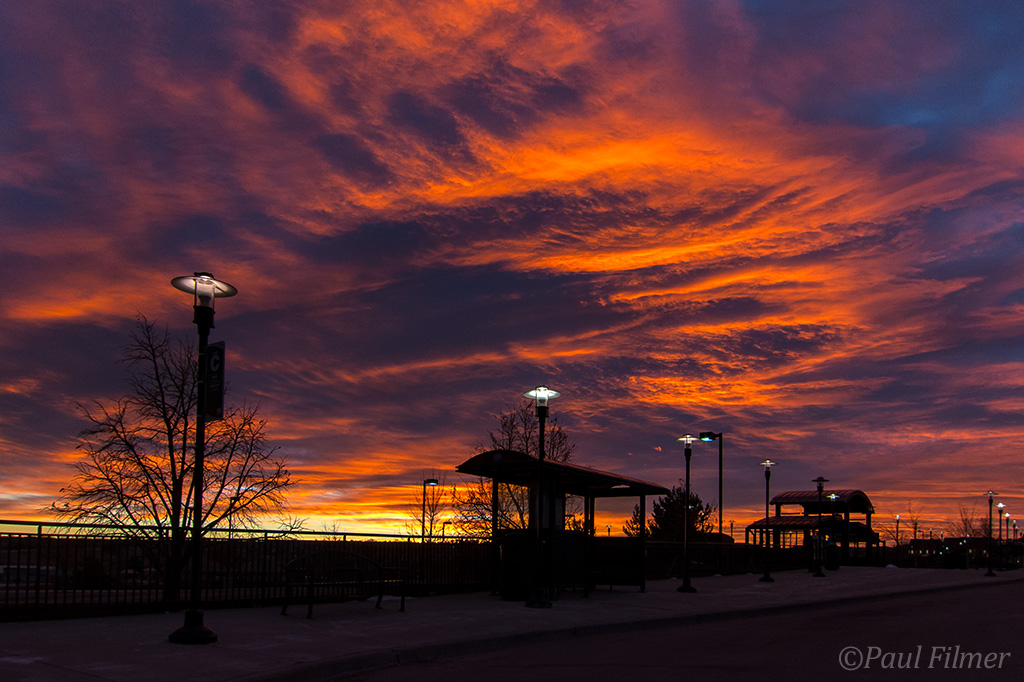 To finish off some sunset shots from Colorado...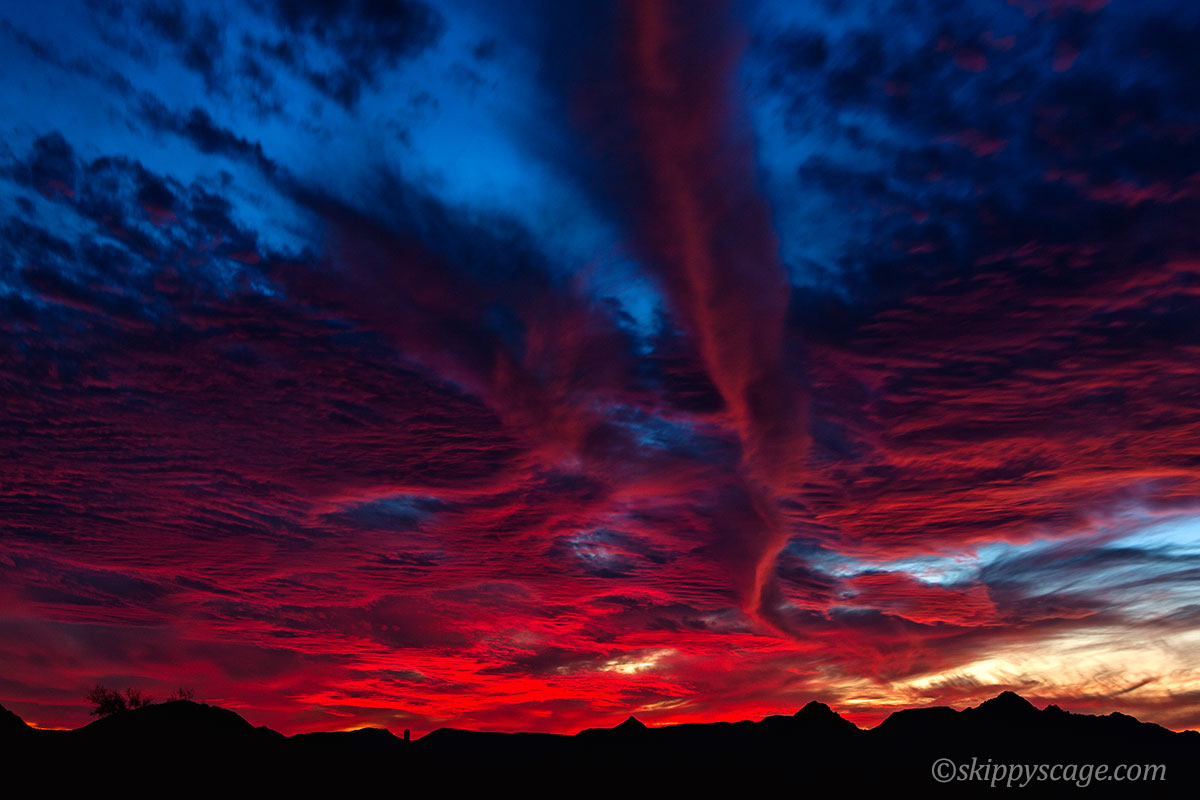 ...and Arizona.


That's all for now.


◊◊

top



22nd November 2012 - Colorado, Russia and landscapes




It's been a couple of months since the last update, so this one is pretty heavy. I've had a few visits to my local airfield. Centennial, while the light's been nice. There are five new updates, including a departing Beech Starship, a newly delivered M28 Skytruck (C-145A), and the A-10C arrival set, as pictured.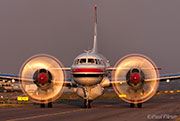 In June in Colorado we had a pair of back-to-back fires. The High Park and Springer Fires necessitated the use of tankers from Canada, and Conair bought down a bunch of Convair 580s. I had great luck with superb light and the link opens to a large amount of photos plus a video of a drop taken from one of the CV-580s.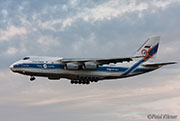 A rare visit to Denver International to shoot a landing An-124 just as the sun went behind a huge cloud, of course. This was my first digital shot of a 124.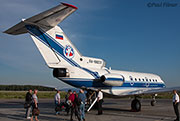 In June I went back to the Russian Federation to travel to Siberia. I've been a little slow in processing these photos and writing about the experience, but over the next few months they will continue to trickle out. The first of these was a Yak-40 flight from Moscow's Vunkovo Airport to Vologda, which was a first for me, and great fun.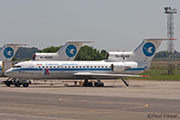 Two days after my Yak-40 flight, I flew on a Yak-42 from Vunkovo to Krasnodar and back, which was another first flight for me.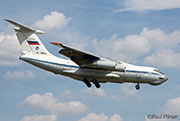 That same day I did some afternoon shooting at Vunkovo and did managed to capture at least a few Russian types before they disappear forever.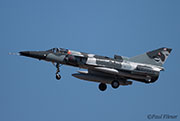 A couple of updates from Buckley AFB. First a couple of ATAC Kfirs caught on a gas-and-go, in their new camo scheme.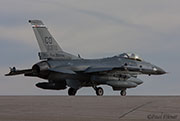 This shot is when the 140th Fighter Wing, 120 Fighter Squadron departed on a three month deployment.



The last shot is from a set shot back in August at Rocky Mountain Metro Airport. High winds and weird clouds made for some great light.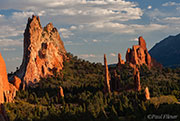 More sunsets, in this case a set from the Garden of the Gods down in Colorado Springs.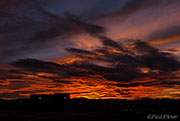 We've had many spectacular sunsets n Colorado over the last few months. I've uploaded nine new photos to the Colorado part of that web page.



◊◊

top



25th August 2012 - Nevada, California, Colorado and Beijing



A short update this time around, as I'm trying to keep on top of things.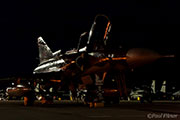 The first shot, left, is a Colombian Air Force Kfir sitting on the Nellis AFB ramp getting ready for a night mission. The Colombian's were taking part in Red Flag 12-4, and you find a full set of photos when you hit the link.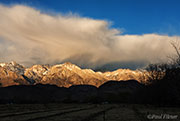 When I go places shooting aviation I do also try to shoot any interesting landscapes if I have the time. This is a Death Valley gallery which was taken during a visit to Star Wars Canyon, CA.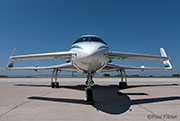 This is one of two Beech Starships that sat side-by-side at Centennial Airport, CO. Only five of the 53 built are still active and to see two together was very unusual. Later I also had the opportunity to ride on one of them on a flight to Texas, and the photo page has an on-board video of the take-off linked embedded at the end.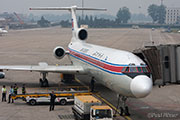 Beijing Capital Airport was a challenge to shoot at when I was there. There was always a horrible white sky, mostly caused by pollution, so I didn't even attempt any shooting from the outside. The gallery includes shots from inside the terminal.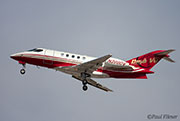 To finish off, the last photo is of a Sino Swearingen SJ30-2. Yes that was my thought, I'd never even heard of this aircraft type before. Only eight were built and this one was was shot at Las Vegas' McCarran Airport, NV.


I still have lots of photos to process: Siberia aviation, DPRK general shots, Canadian Convairs in Colorado, Waddington Airshow and a few smaller shoots. I'll try my best to buckle down and get some more done soon.



◊◊

top