home
blog latest [last 10 entries]
23rd March 2014 - Russia, Florida, Nevada, Arizona plus Landscapes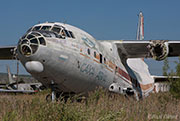 Yakutsk was one of the highlights of my last but one Russian trip. Lots of old and newer Russian types to be seen here.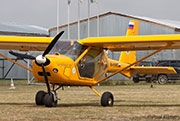 A general aviation airfield at Kalachevo was interesting, plus I got to fly one of the sport aviation aircraft.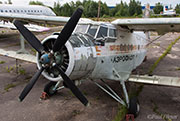 The Technical College at Egorievsk had a few interesting airframes, and the method used to get the aircraft here is amazing.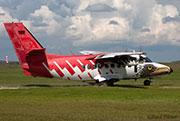 The final Russian page is from Korobcheyevo which hosts a para-dropping operation using An-2 and Let-410 aircraft.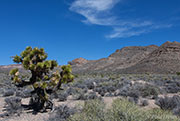 Some landscape shots in the Area 51 vicinity.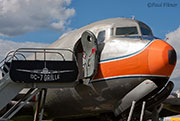 Next two are finishing off my Florida trip the time before last, this is New Smyma Beach.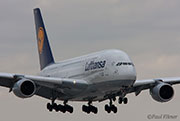 Miami International.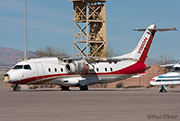 North Las Vegas.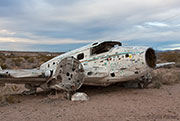 North Las Vegas.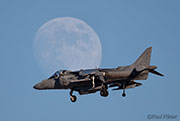 MCAS Yuma.



◊◊

top



16th November 2013 - Nevada, Colorado, Florida, California and Russian Federation



It's been a long time since I've updated this way (23rd March!), and I apologize. Updates are always the quickest via the Facebook route, which is linked at the bottom of this e-mail.

Anyway on to the updates.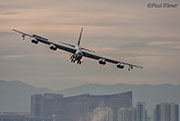 A couple of Red Flag Exercises at Nellis AFB. RF13-2 included overseas participants from Sweden, the UAE and the Netherlands. I got an interesting shot of a B-52H on a short curved final with Las Vegas in the background during some great light.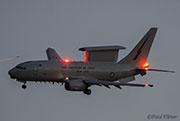 RF13-3 included Australia, and the UK. Staying for Green Flag was the UAE with their Mirage 2000s.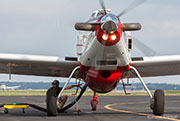 Some fire tanker photos from the summer. First up a small fire that only need a single Air Tractor for support, and it was the only aircraft available, the Hohnholz Fire.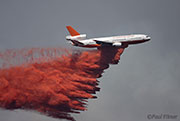 One of the largest fires in Colorado, the Black Forest Fire, used many resources including the 10 Tanker Air Carrier's DC-10.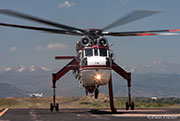 The Lime Gulch Fire used mixed resources.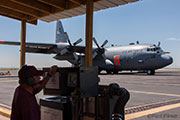 The East Peak Fire used a MAFFS resource before reloading from a base elsewhere.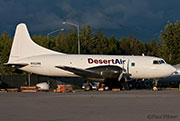 Still catching up on my Alaska trip back in 2011, a page dedicated to Desert Air.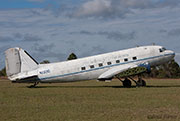 Back to my Florida trip from earlier in the year. Shell Creek has a lot of interesting aircraft scattered around, either active, stored or being parted out.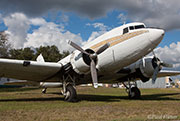 Buckingham Field is home to Lee County Mosquito Control with their DC-3s, both turbine and radial versions.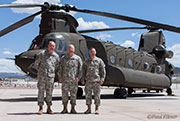 Following up from my visits to HAATS a few years ago, they finally opened up their new facility and I was there for the ceremony.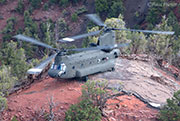 As reminder the flying shots in the mountains can be seen here.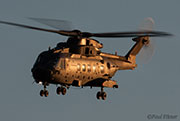 A short visit to California in October 2012 saw me visiting a couple of bases. NAF El Centro for three days scored some interesting aircraft in some great light.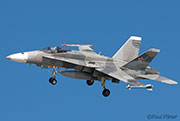 A quick visit to NAS North island scored a few nice opportunities.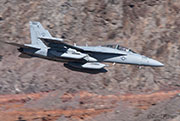 An earlier visit to CA included a trip to the Panamint Valley in March 2012. Not many aircraft, four, but the most I've seen.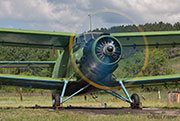 Finally catching up on the photos from my 2012 Russian trip. My second visit to DOSAAF Oyok. Not much had changed except they'd tidied up a little.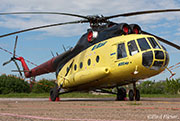 Irkutsk is always a place to see passenger An-24s still flying routes, plus some other gems.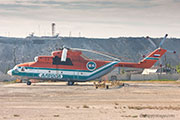 Mirny was a disappointment and didnít go to plan, but I still scored some interesting shots.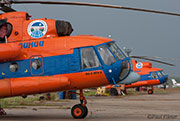 Yakutsk-Magan was my favourite place on the trip for many reasons. Lots and lots of things to look at here!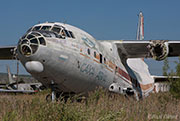 And finally the main airport at Yakutsk, which was fantastic!


There are still remnants of the Alaska and Russia trip to finish, plus Colombia, Moscow, UK and Japan to come later.


◊◊

top



23rd March 2013 - DPRK, Siberia and Florida



I finally finished the photos from the trip to the DPRK (North Korea).


Hamhung, Hungnam and Pyongyang.



Pyongyang.


There are now have a bunch of options to view all the photos and commentary from the DPRK trip.


the finished DPRK blog in date order.



Just the photos. That's 41 galleries! This page takes a little time to preload so bear with it. It includes all photos in date order including the aviation ones.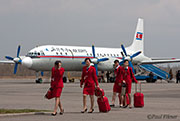 Just the aviation photos and commentary from that part of the trip.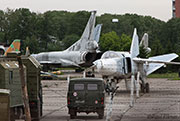 Continuing with my Siberia trip shots from the Irkutsk Higher Military Aviation Engineering College,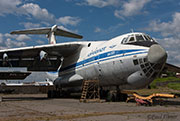 and the Irkutsk Technical School.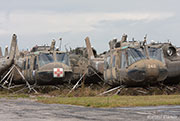 Some photos from a recent trip to Florida. Melbourne IAP.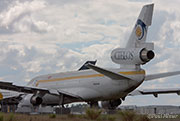 Sanford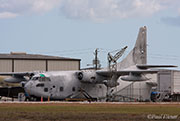 Space Coast Regional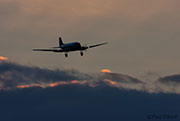 St. Lucie County, with flying BT-67s (DC-3T)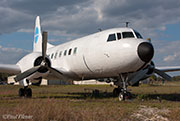 Apopka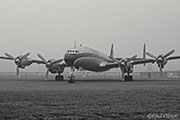 and the Connie from Fantasy of Flight on a foggy morning.



◊◊

top



23rd February 2013 - DPRK, Nevada, Colorado, UK and Russian Federation



Continuing my updates from my trip to the DPRK (North Korea).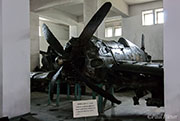 Korean War Museum



Pyongyang, Mansudae Grand Monument, Mangyongdae Native House and Korean War Museum.



Hamhung.

A visit to Red Flag 13-2 at Nellis AFB, where we saw some crappy weather and a day where the exercise was canceled, I took the opportunity to shoot some airliners at McCarren, many in low light. The RF13-2 photos are on hold pending publishing.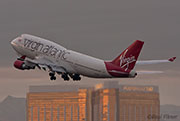 Las Vegas, McCarren.



A Kenn Borek Air BT-67 on a fuel stop at Centennial Airport.

Finally catching up with some old shoots.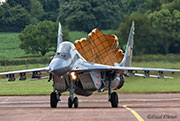 RIAT 2012 at RAF Fairford last year, all shot from the west end.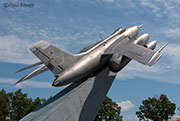 off-airport around Irkutsk

I've been busy editing shots from a trip to Florida in January and will hopefully finish the DPRK photos by the time the next mailout is sent.


◊◊

top



26th January 2013 - Colorado, Washington, UK, Russia and DPRK



It's been a couple of months since the last update, and, as ever, click on each photo to be taken to the relevant page on the web site.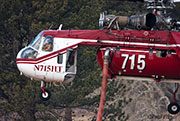 In Colorado, our fire season went on late this year, and the Fern Lake Fire in Rocky Mountain National Park saw the very last type one helicopter left on contract in the USA, a Skycrane belonging to Helicopter Transport Services, being used. A single drop was also done by a Minden Neptune, but was deemed ineffective for the terrain.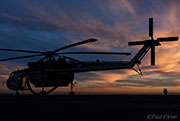 Staying locally the galleries of Rocky Mountain Metro have also been updated with shots of the same helicopter.



Just down the road at Centennial we saw another Do328 (C-146A) being delivered for AFSOC plus a nice DC-3 transiting through.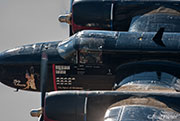 We had an airshow this year at Rocky Mountain Metro, which is always back-lit, making it difficult for photography, so I only came away with 14 photos.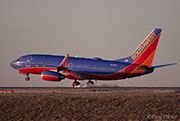 A rare outing to Denver International in the new year to capture a few aircraft touching down late in the day.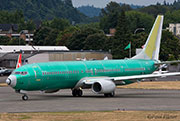 Further afield, and while in Seattle last July I had the rare opportunity to catch a Boeing 737-900 on its very first flight out of Renton. This example was due to be delivered eventually to Lion Airways.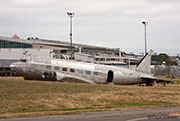 Over at Boeing Field there was a poor DC-3 that's been moved from the museum and simply dumped. Charming!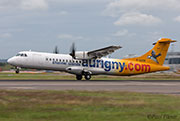 Back to the UK in July and I had the unusual opportunity to shoot at Gatwick Airport, primarily to shoot the poor ex Channel Express Herald sitting in the fire training area,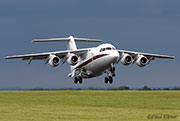 Further north and I attended a day at the RAF Waddington Airshow, where, unbelievably, I shot my first RAF BAe146 digitally. Rather nice light it was too!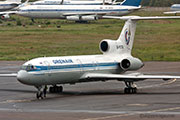 This shot is from Moscow's Domodedovo, where the Russian hardware is getting rarer and rarer.


Finally we are at the non-aviation section. I've got around to starting the photos and narrative from my visit to the DPRK (North Korea). Each photo links to a single day that has multiple photos sets.


Arrival in Pyongyang.



Kaesong, DMZ and the Hyonjongrung Royal Tomb.



Samjiyon, Mt Paektu and Pebaeggong Hotel.



Rimyongsu Falls, Samjiyon Grand Monument, Pyongyang and USS Pueblo.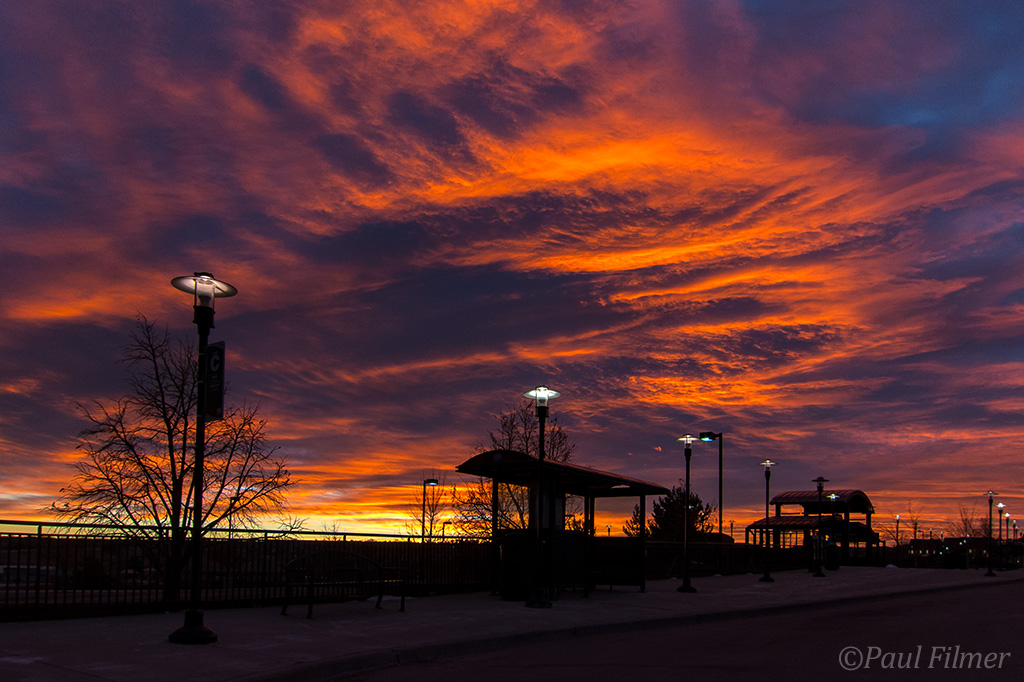 To finish off some sunset shots from Colorado...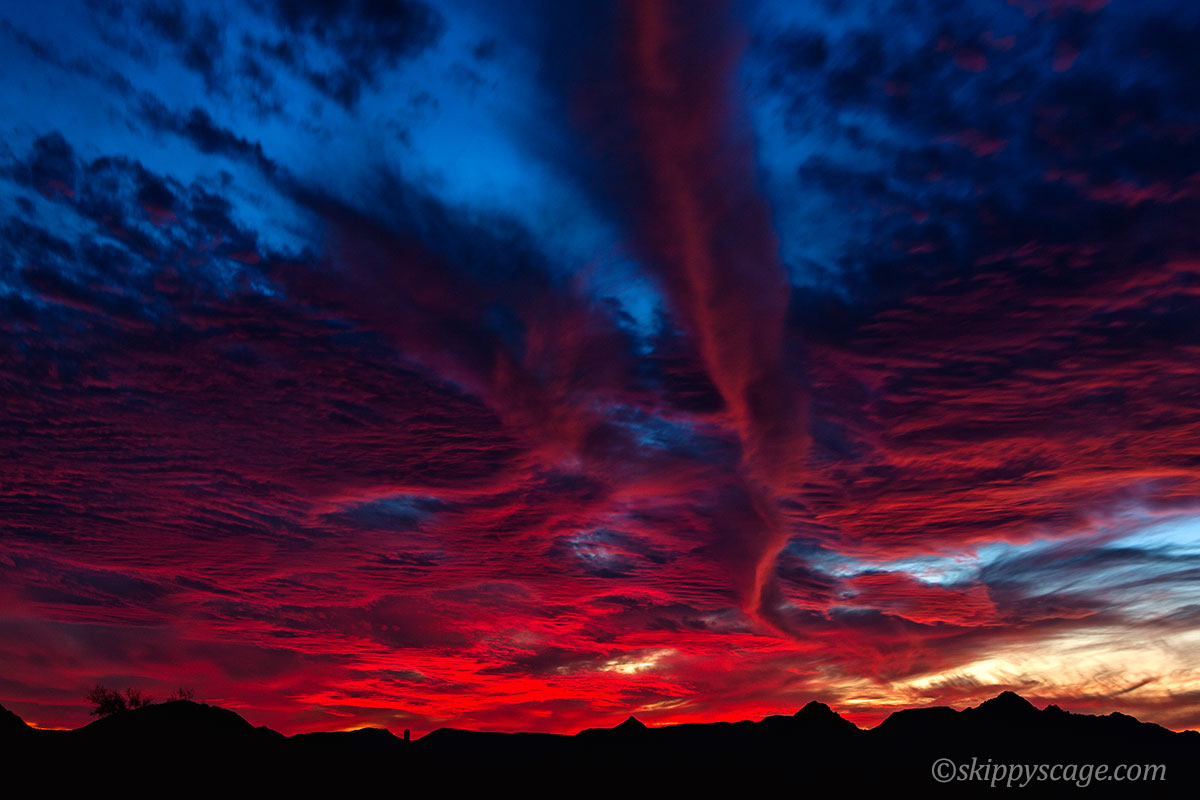 ...and Arizona.


That's all for now.


◊◊

top



22nd November 2012 - Colorado, Russia and landscapes




It's been a couple of months since the last update, so this one is pretty heavy. I've had a few visits to my local airfield. Centennial, while the light's been nice. There are five new updates, including a departing Beech Starship, a newly delivered M28 Skytruck (C-145A), and the A-10C arrival set, as pictured.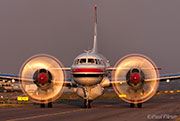 In June in Colorado we had a pair of back-to-back fires. The High Park and Springer Fires necessitated the use of tankers from Canada, and Conair bought down a bunch of Convair 580s. I had great luck with superb light and the link opens to a large amount of photos plus a video of a drop taken from one of the CV-580s.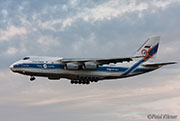 A rare visit to Denver International to shoot a landing An-124 just as the sun went behind a huge cloud, of course. This was my first digital shot of a 124.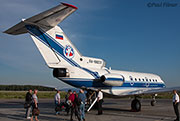 In June I went back to the Russian Federation to travel to Siberia. I've been a little slow in processing these photos and writing about the experience, but over the next few months they will continue to trickle out. The first of these was a Yak-40 flight from Moscow's Vunkovo Airport to Vologda, which was a first for me, and great fun.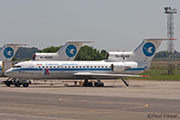 Two days after my Yak-40 flight, I flew on a Yak-42 from Vunkovo to Krasnodar and back, which was another first flight for me.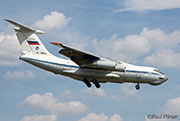 That same day I did some afternoon shooting at Vunkovo and did managed to capture at least a few Russian types before they disappear forever.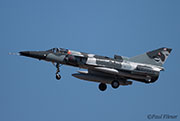 A couple of updates from Buckley AFB. First a couple of ATAC Kfirs caught on a gas-and-go, in their new camo scheme.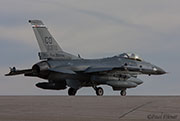 This shot is when the 140th Fighter Wing, 120 Fighter Squadron departed on a three month deployment.



The last shot is from a set shot back in August at Rocky Mountain Metro Airport. High winds and weird clouds made for some great light.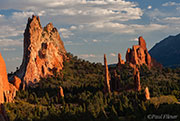 More sunsets, in this case a set from the Garden of the Gods down in Colorado Springs.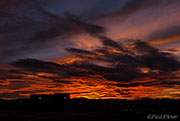 We've had many spectacular sunsets n Colorado over the last few months. I've uploaded nine new photos to the Colorado part of that web page.



◊◊

top



25th August 2012 - Nevada, California, Colorado and Beijing



A short update this time around, as I'm trying to keep on top of things.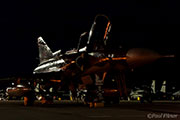 The first shot, left, is a Colombian Air Force Kfir sitting on the Nellis AFB ramp getting ready for a night mission. The Colombian's were taking part in Red Flag 12-4, and you find a full set of photos when you hit the link.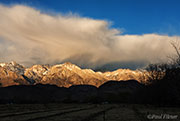 When I go places shooting aviation I do also try to shoot any interesting landscapes if I have the time. This is a Death Valley gallery which was taken during a visit to Star Wars Canyon, CA.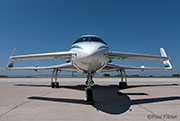 This is one of two Beech Starships that sat side-by-side at Centennial Airport, CO. Only five of the 53 built are still active and to see two together was very unusual. Later I also had the opportunity to ride on one of them on a flight to Texas, and the photo page has an on-board video of the take-off linked embedded at the end.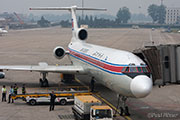 Beijing Capital Airport was a challenge to shoot at when I was there. There was always a horrible white sky, mostly caused by pollution, so I didn't even attempt any shooting from the outside. The gallery includes shots from inside the terminal.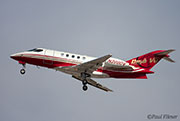 To finish off, the last photo is of a Sino Swearingen SJ30-2. Yes that was my thought, I'd never even heard of this aircraft type before. Only eight were built and this one was was shot at Las Vegas' McCarran Airport, NV.


I still have lots of photos to process: Siberia aviation, DPRK general shots, Canadian Convairs in Colorado, Waddington Airshow and a few smaller shoots. I'll try my best to buckle down and get some more done soon.



◊◊

top



12th August 2012 - DPRK, China, Nevada, California, Alaska and Colorado



As usual it's a late update - I'm much better at keeping you updated via Facebook.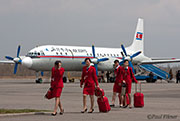 I participated in a pair of major trips this year. One to Siberia, where I have yet to start processing the photos, and a month before in May, a trip to the Democratic Peoples Republic of Korea (DPRK), or North Korea as people usually call it. To say that it was an interesting trip would be an understatement, and we had very little restrictions placed on us on the aviation side. We flew on a variety of Soviet aircraft, including an Il-18 and Il-62, two airframes that I was certain that I'd never have the chance to fly on.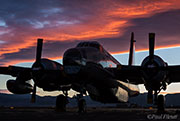 The next shot is from the Lower North Fork Fire operations here in Colorado. We had a pair of Neptunes, a Skycrane plus a SEAT.



A series of shots at Star Wars Canyon in Death Valley, California. This was my second visit to this low-level location, this time only one aircraft was seen, but the photos turned out ok I think.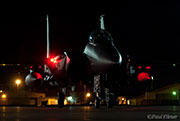 A couple of Red Flag exercises have come and gone since the last update. RF12-2 included new F-15K aircraft from the Republic of Korea Air Force. Here an F-15K sits at the EOR at night looking pretty sinister.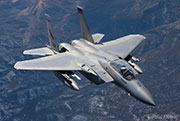 RF12-3 included RAF Tornado GR.4s, Australian F-18s and OR ANG F-15s as seen in the sample photo.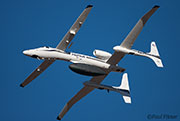 A hit-and-run visit through Mojave in California found the Scaled Composites Proteus aircraft performing circuits, along with a BT67.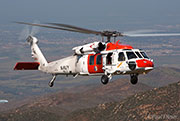 In southern California near the border of Mexico I had the opportunity to shoot an MH-60S from HSC-3 in the hills, while border control looked on.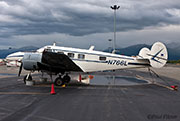 Merrill Field in Anchorage, just a single aircraft of note. A rather lovely Beech 18S Trigear.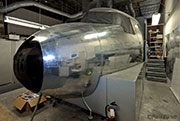 Another shoot from Alaska, this time the Northern Air Cargo DC-6 simulator located in Anchorage.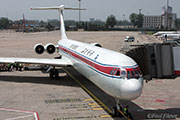 Finishing off this update are a series of shots at Beijing Capital Airport from a couple of times transiting the terminals.


That's all for now.



◊◊

top



19th May 2012 - DPRK Trip - day 8 - Pyongyang



The final day of an epic adventure, and we had a final look around Pyongyang whilst being driven to the airport to catch our flight back to China.


Pyongyang

Yet again the staff at the airport saw us off, and with knowing looks, bode us farewell with rolled eyes as we naturally started shooting the aircraft we would fly in on the ramp. Iím sure theyíd never seen the like before.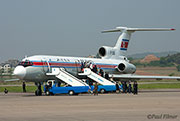 The flight on a Tu-154 was yet another great experience.

I was going to write further thoughts on the trip, but itís a mixture of confusion and not really knowing the real country. All the people we met were curious and polite, and we saw and were allowed to photograph many things previously banned on past trips.

Iím hopeful that the country will continue to open up and people will visit, and thereby quash the rhetoric from both sides and make their own minds up.

Itís a place Iíd certainly think about visiting again and it was a great insight, albeit a small window, into this rarely visited and neutrally talked about country.

If you get a chance to go, do it.


◊◊

top



18th May 2012 - DPRK Trip - day 7 - Hamhung, Hungnam and Pyongyang



After a strange nights sleep and waking early, I took an early stroll along the deserted beach before breakfast was served in the bar. I canít remember what we had to eat, but I do remember the coffee was very good and I had three cups!

Our first stop of the day was the Hungnam Fertiliser Factory in the heart of this industrialised city. Hungnam butts up to Hamhung and sits on the coastline of the Sea of Japan, whereas Hamhung sits on the Songchon River that flows into the Sea.

With various pieces of equipment garishly painted yellow and green, and pipes and gauges all over, this looked like something from the industrial revolution back in the UK way back. Itís fair to say that the DPRK is probably going through its own industrial revolution right now, due to the sanctions and restrictions placed upon it from the rest of the world. This is the largest fertiliser factory in the DPRK.

While we toured the factory the smell of ammonia in the air filled every part of our lungs and mouth, and a few people had a little issue with breathing in the fumes. This was only apparent outside, and once inside the factory itself all we had to contend with was noise and heat.

I stumbled across a video taken here in April 2012 which gives you some idea of the noise inside.

Factory on You Tube

These types of factories are needed because the land has been farmed so extensively, that the only way crops can now grow is to feed it with lots of fertilizer. I seem to remember that a figure of five tonnes of fertiliser is needed to grow one tonne of rice, but that might be incorrect, it might have been more fertiliser.

For me this was one of the highlights of the trip so far. No safety equipment required and very open with their industry, which is obviously still very basic. This was one of those occasions that you really felt there was no agenda or anything being hidden.

According to the Internet this complex is thought to manufacture chemical weapons, although if this were the case Iíd doubt theyíd allow tours to take place, for fear of being found out. Of course I'm in no possition to say either way.


Hungnam Fertiliser Factory

Our next stop was in stark contrast to the factory tour, The Hamhung Bongung, or the Old House of Hamhung. This restored traditional palace is where Ri Song Gye, who was the King of the Ri dynasty, spent his last days. The Ri dynasty ruled the country between 1392 and 1910.


Hamhung Bongung

We then took lunch at the Sinhyungsan Hotel in Hamhung. A couple of us had asked about eating dog since arriving n the country. Our guides had been trying to source a meal for the last few days without success, but finally this hotel could deliver the goods, so to speak. Dog isnít as widely eaten as folklore would have you believe, which is why it took so long to find any.

Tradition and superstition dictates that dog is eaten on the three hottest days of the year to bring you good luck. In our case a chili dog soup was served for around ten of our party. The chili did mask the real taste, but the texture was something like a cross between rabbit and shredded beef.

Asking what king of dog this came from, we were told it was a derivative of a collie, or ďLassieĒ dog. I joked that as this was chili a lassi with my Lassie would go down well right now.


Sinhyungsan Hotel


Hamhung

We then departed Hamhung on the trusty Tu-134 back to Pyongyang.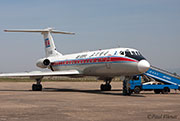 Tu-134 flight and sounds


Pyongyang views

Our next stop was to take a ride on the Pyongyang Metro. Usually the form is to alight at one station and get off at the next. David, our tour guy from the UK, was determined to see more of the metro, so when he was negotiating the tour he joked that the west assumed the DPRK only had two stations, as that's all that was allowed in the past. He managed to allow us to ride five stations on this trip. Itís one of the deepest metros in the world and is approximately 100 meters (360 feet) deep.

We were briefed that we could take photos inside the station, catch a train, and get off at the next to take photos, get the next train etc until we had ridden five stations. The stations are very ornate, with murals and impressive roofs in some instances. The staff wear military style uniforms and we took our ride at the height of the rush hour. Who said that locals and foreigners couldnít mix?

Each carriage was jam-packed with people going home from work and students, some very young, travelling home from school.

We started at Puhung station, which is on the Chollima Line, and when to the next stop which was Yonggwang. Here we snapped away for 10 minutes or so before being told we would board the next train. It was even more crowded than the first train and we squeezed in amongst the locals. We trundled to the next stop at Ponghwa and as the doors opened I jumped out to allow others to get on. I looked around and saw that none of our party had got off, and one of our guides was motioning me to get back on. I just managed to squeeze in before the doors closed and we departed. Phew!

Apparently the plan had changed and we were supposed to stay onboard until the fifth stop! Who knows, maybe I was the first westerner to step foot on the Ponghwa platform?

We departed the metro at Kaeson station where our busses were already waiting.


Pyongyang Metro


Pyongyang views

After a drive around Pyongyang we ended the day with an opportunity to go to the viewing deck on top of the Tower of the Juche Idea, the one that youíve previously seen photos of at night.

This tower dominates the skyline of Pyongyang and stands at 150 meters (490 feet) high. Itís actually the second tallest monumental column in the world, after the San Jacinto Monument in Texas.

You ascend the tower via a lift to a viewing platform that is just below the metal torch at the top. The views from the top are excellent, and provide an interesting overview of the city.

Near the base of the tower is the Monument to the Korean Workers Party, which is my favourite monument in Pyongyang. The monument symbolizes the worker, the peasant and the intellectual and stands 50 meters high.


Juche Tower and Korean Workers Party Monument

This topped off probably the most interesting day we had in the DPRK.


◊◊

top