home
blog latest [last 10 entries]

7th February 2015 - Colorado, Alaska, Japan, Russian Federation, Wales and England



This update is a kind of mish-mash of places, but brings you up to date with the updates in the website and Facebook.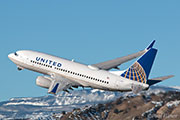 Eagle County Airport with an update from January 2015.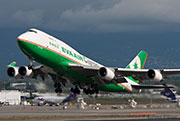 Back to 2011 and a trip to Anchorage is fully updated.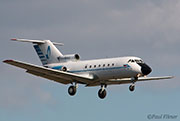 Vnukovo from August 2014.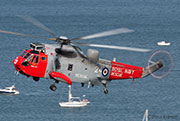 The Dawlish Airshow in August 2014 provided a nice backdrop for photos.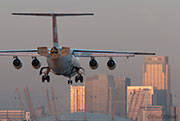 London City Airport provides some interesting angles and lighting conditions.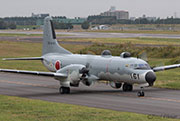 The final update from Japan, showcases Iruma and its diverse fleet or older aircraft.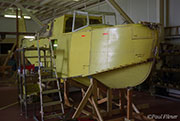 A couple more film scan sets. The first is the Walrus when it was at the Charles Church Estate.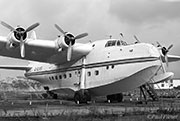 The Sunderland is from when it was parked at Chatham Docks in 1986.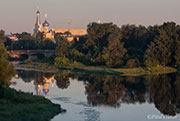 A train journey overnight from Vologda to Moscow, with some photo opportunities at daybreak.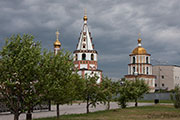 Irkustsk in Siberia.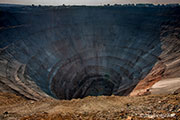 Mirny, also in Siberia.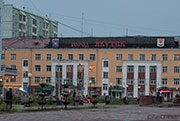 Yakutsk, Russian Federation.



The Welsh landscape is always a joy to see.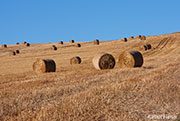 The English landscape can also be pretty photogenic when you get the right weather conditions.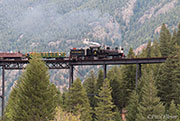 Georgetown in Colorado, plus the Georgetown Loop railway.



◊◊

top



24th January 2015 - Film Scans from the UK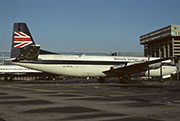 Heathrow Airport in 1980.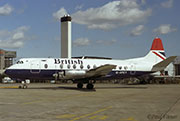 Heathrow Airport in 1981.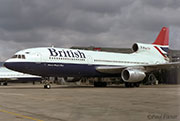 Heathrow Airport in 1983.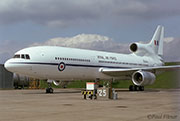 Heathrow Airport in 1983.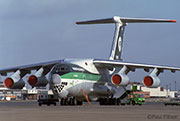 Heathrow Airport in 1983.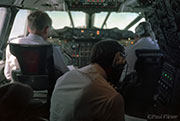 Concorde G-BOAF which I flew LHR-NYC on 29 June 1988.



A single shot of London City Airport in the 1980s.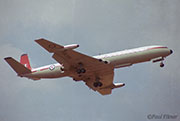 A few shots from MoD Boscombe Down in 1983 including the Comet.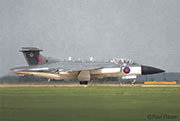 RAE Bedford.



◊◊

top



14th December 2014 - Russia and Poland aviation, London, SFO, Japan and Moscow others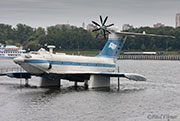 The amazing A-90 Orlyonok preserved in Moscow, and I made a second visit as the weather was much better than my first time seeing it. Only five of these ekranoplans were built for the Soviet Navy, and you can find very interesting video of the aircraft via this You Tube link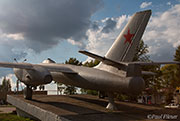 In the city of Volgada, you can find an example of an Il-28 preserved in a park.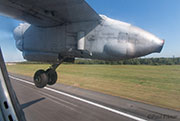 I flew a Pskovavia An-24RV from St. Petersburg to Vologda, the An-24 is proving more and more difficult to get flights on these days.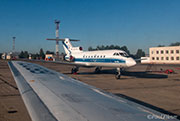 Out of Vologda we flew a Vologda Aviation Enterprise Yak-40 to Vnukovo, and there's a bonus video of the landing included in this set.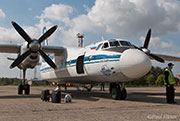 Photos from Vologda Airport, including shots of the Il-18 preserved outside, plus shots from the inside of the terminal which still looks just the way it did in the Soviet era.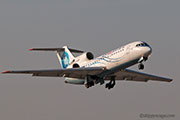 An update from Domodedovo, shooting from a few locations I'd never been to before, which worked out very nicely.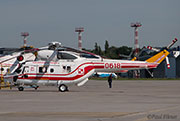 The final aviation update is from Warsaw Chopin Airport, where I staged to travel on to Belarus.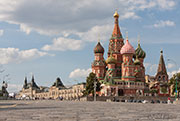 Some "normal" photos, first up from around the Moscow, Russian Federation area.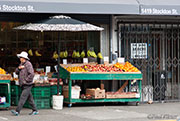 Out and about around San Francisco, CA.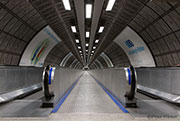 Around London and the suburbs.



Staying with the London theme, this photo links to some night shots in London.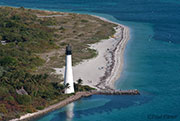 Around the Florida Keys, mostly airbourne.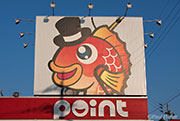 Finally some of the weird and wonderful signs you can see in Japan.



◊◊

top



29th November 2014 - Belarus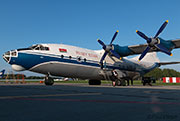 This update is a Belarus only one, the first time I'd visited the country, and what seemed to be a very clean and cosmopolitan county. My main reason for the visit was to fly on the An-12, which is almost impossible to do these days. The photo to the left links to the Belarus aviation index page, where you can further navigate to each set from there.


Here's a selection of what you can find: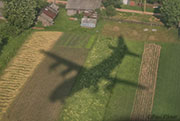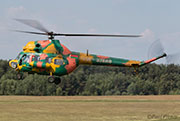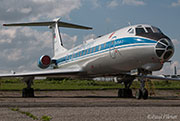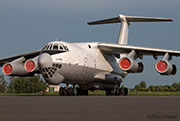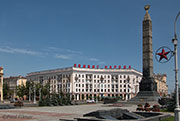 Around Minsk.



◊◊

top



15th November 2014 - Japan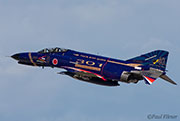 This update is a Japan only, an extremely interesting country in its own right and very friendly towards photographers even at the military bases. When they patrol and see non-locals at the fence, they come and take your passport information and let you get on with your day. Most of the links on each page include a narrative from the trip, but only the photo to the left links to the Japan index page, where you can navigate to each set from there.


Here's a selection of what you can find: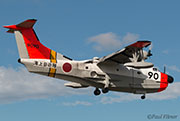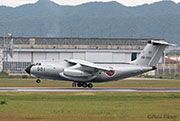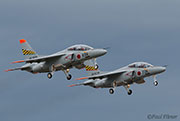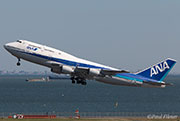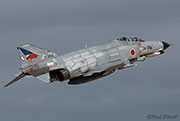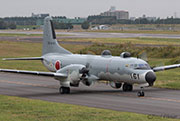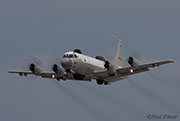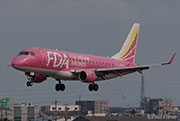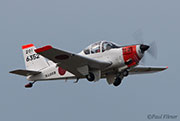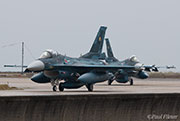 Japan cities and landscapes.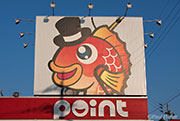 Japan signs around the country.



◊◊

top



20th September 2014 - Florida, Alaska, Colorado, Iceland and Denmark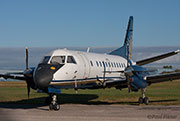 The first set of updates are from Florida. Fort Lauderdale Executive Airport always has a lot of interesting aircraft around.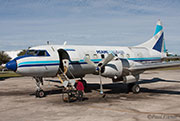 Opa-locka is the main airport nowadays that hosts the heavy propliners.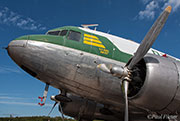 We flew down to Key West with the first stop at Marathon to checkout the resident DC-3.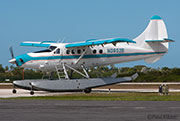 In Key West we saw a couple of DHC-3s on floats taxi in.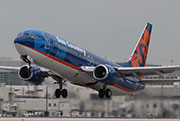 A series from Miami International, where the light always seems to be tricky.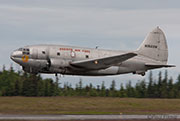 Next a couple of stragglers from Alaska. First is Kenai MAP where Everts Fuel have a small base. Here we were treated to a couple of nice departures from a C-46 and DC-6.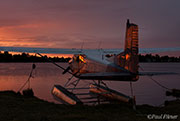 Lake Hood is always a great place to go for low-light photography, and on this trip it did not disappoint.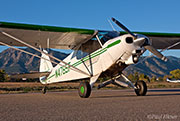 Now few sets from closer to home in Colorado. First is a set from Boulder MAP.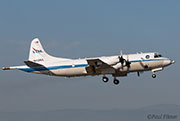 Next an article about the NCAR FRAPPE and NASA DISCOVER-AQ Operations in Colorado, it's background and the NASA and NCAR aircraft that supported the projects.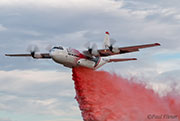 Coulson Aviation came to Colorado to perform a demonstration retardant drop for the state as part of a possible private contract.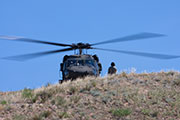 The set from Colorado is the 2012 CALFEX live fire demonstration in Fort Carson.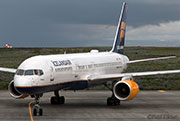 On a short stopover in Keflavik, Iceland I managed to shoot a few Icelandair aircraft while transiting.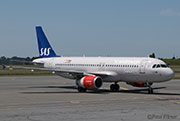 I did the same in Copenhagen, Denmark.



◊◊

top



27th July 2014 - Russia and UK



This update is a Russia and UK special, and considering I'm back in both places in a couple of weeks, I thought it best to get these out finally!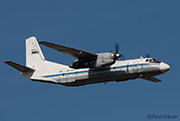 First up is my new favourite Russian Airbase, Chkalovsky to the west of Moscow. Always guaranteed to find old Soviet built transports flying around.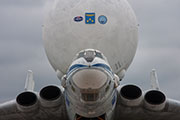 MAKS 2013 at Zhukovsky was an interesting experience marred only by the crappy weather as the day went on.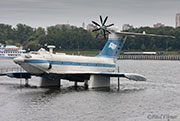 The A-90 Orlyonok is an old Ekranoplan (wing-in-ground-effect) aircraft and one of five of this type built. It was recently put on display in Moscow after spending years stored at a Navy base.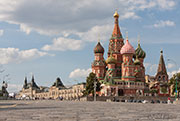 On to the "normal" photos, Moscow and surrounding areas.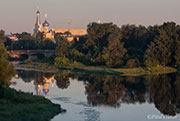 Next is a series of shots on the train journey between Vologda and Moscow by train overnight, and the gallery from Irkutsk has been updated since it was my second visit to this city.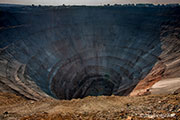 Deep in Siberia is the remote city of Mirny, which includes the Mir Mine.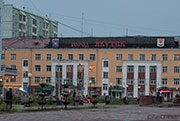 A few impressions from Yakutsk.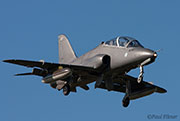 On to the UK starting at RAF Valley where the Finnish Air Force were on deployment.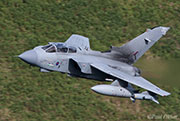 I broke my duck at The Bwlch, with RAF and Finnish Air Force jets showing their low-level prowess.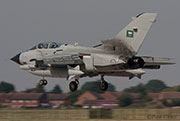 Green Flag was held at RAF Coningsby with RAF Tornados and Typhoons flying with their Saudi counterparts.



The RAF Brize Norton page gets an update as I attempted to shoot the RAF Tristars for the final time, although, as usual, the weather never really played ball.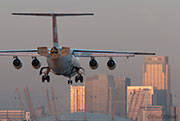 My first trip to London City Airport was a great success, and provided a lot of interesting shooting opportunities, especially in the early morning hours.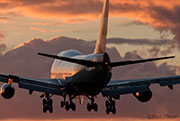 More low-light shooting opportunities have been added to the Heathrow Airport gallery.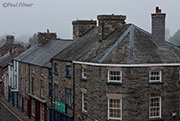 Town shots from Wales.



Landscape shots from Wales.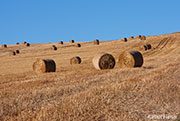 General landscape shots from England.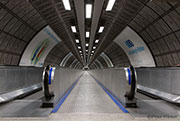 The last two galleries are from London. First are shots from the city and surrounding suburbs.



London at night.



◊◊

top



23rd March 2014 - Russia, Florida, Nevada, Arizona plus Landscapes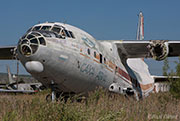 Yakutsk was one of the highlights of my last but one Russian trip. Lots of old and newer Russian types to be seen here.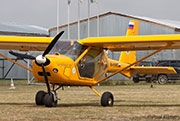 A general aviation airfield at Kalachevo was interesting, plus I got to fly one of the sport aviation aircraft.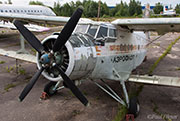 The Technical College at Egorievsk had a few interesting airframes, and the method used to get the aircraft here is amazing.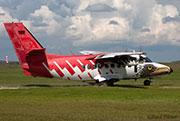 The final Russian page is from Korobcheyevo which hosts a para-dropping operation using An-2 and Let-410 aircraft.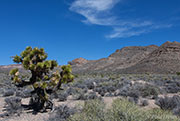 Some landscape shots in the Area 51 vicinity.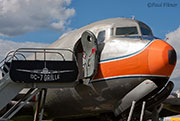 Next two are finishing off my Florida trip the time before last, this is New Smyma Beach.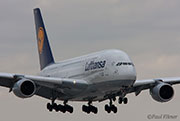 Miami International.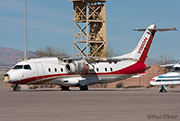 North Las Vegas.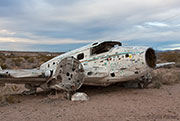 North Las Vegas.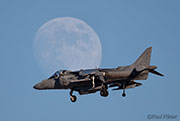 MCAS Yuma.



◊◊

top



16th November 2013 - Nevada, Colorado, Florida, California and Russian Federation



It's been a long time since I've updated this way (23rd March!), and I apologize. Updates are always the quickest via the Facebook route, which is linked at the bottom of this e-mail.

Anyway on to the updates.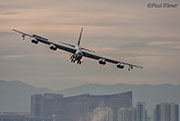 A couple of Red Flag Exercises at Nellis AFB. RF13-2 included overseas participants from Sweden, the UAE and the Netherlands. I got an interesting shot of a B-52H on a short curved final with Las Vegas in the background during some great light.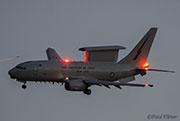 RF13-3 included Australia, and the UK. Staying for Green Flag was the UAE with their Mirage 2000s.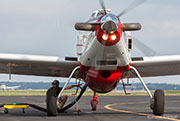 Some fire tanker photos from the summer. First up a small fire that only need a single Air Tractor for support, and it was the only aircraft available, the Hohnholz Fire.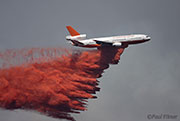 One of the largest fires in Colorado, the Black Forest Fire, used many resources including the 10 Tanker Air Carrier's DC-10.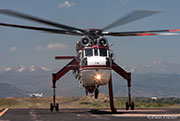 The Lime Gulch Fire used mixed resources.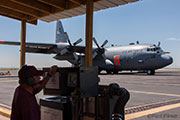 The East Peak Fire used a MAFFS resource before reloading from a base elsewhere.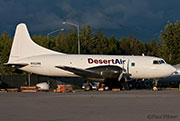 Still catching up on my Alaska trip back in 2011, a page dedicated to Desert Air.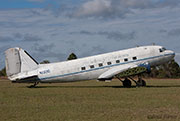 Back to my Florida trip from earlier in the year. Shell Creek has a lot of interesting aircraft scattered around, either active, stored or being parted out.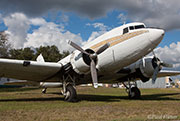 Buckingham Field is home to Lee County Mosquito Control with their DC-3s, both turbine and radial versions.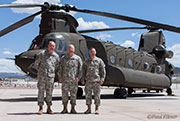 Following up from my visits to HAATS a few years ago, they finally opened up their new facility and I was there for the ceremony.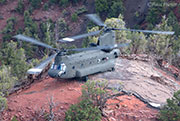 As reminder the flying shots in the mountains can be seen here.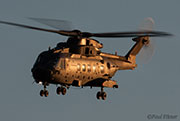 A short visit to California in October 2012 saw me visiting a couple of bases. NAF El Centro for three days scored some interesting aircraft in some great light.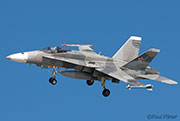 A quick visit to NAS North island scored a few nice opportunities.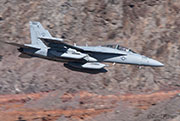 An earlier visit to CA included a trip to the Panamint Valley in March 2012. Not many aircraft, four, but the most I've seen.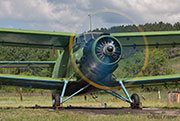 Finally catching up on the photos from my 2012 Russian trip. My second visit to DOSAAF Oyok. Not much had changed except they'd tidied up a little.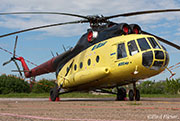 Irkutsk is always a place to see passenger An-24s still flying routes, plus some other gems.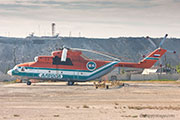 Mirny was a disappointment and didn't go to plan, but I still scored some interesting shots.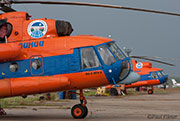 Yakutsk-Magan was my favourite place on the trip for many reasons. Lots and lots of things to look at here!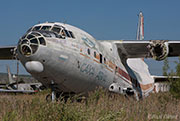 And finally the main airport at Yakutsk, which was fantastic!


There are still remnants of the Alaska and Russia trip to finish, plus Colombia, Moscow, UK and Japan to come later.


◊◊

top



23rd March 2013 - DPRK, Siberia and Florida



I finally finished the photos from the trip to the DPRK (North Korea).


Hamhung, Hungnam and Pyongyang.



Pyongyang.


There are now have a bunch of options to view all the photos and commentary from the DPRK trip.


the finished DPRK blog in date order.



Just the photos. That's 41 galleries! This page takes a little time to preload so bear with it. It includes all photos in date order including the aviation ones.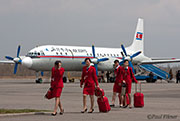 Just the aviation photos and commentary from that part of the trip.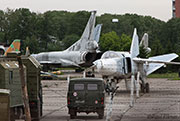 Continuing with my Siberia trip shots from the Irkutsk Higher Military Aviation Engineering College,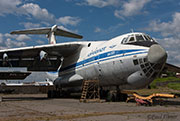 and the Irkutsk Technical School.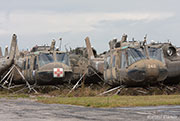 Some photos from a recent trip to Florida. Melbourne IAP.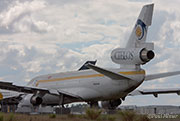 Sanford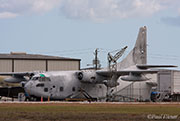 Space Coast Regional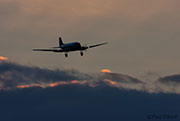 St. Lucie County, with flying BT-67s (DC-3T)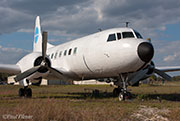 Apopka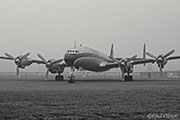 and the Connie from Fantasy of Flight on a foggy morning.



◊◊

top