Luke AFB, AZ, USA (KLUF) - July-August 2008
On Monday, July 28th, the Armée de l'Air (AdlA, or French Air Force) deployed four twin-seat Rafale B aircraft from Escadrille de Chasse 01.007 'Provence' at St Dizier to Luke Air Force Base, Arizona, to participate in joint training operations. The Rafales will operate from Luke until August 8th. The French are being hosted by the F-16-equipped 309th Fighter Squadron, the 'Wild Ducks', of the 56th Fighter Wing.
The AdlA chose Luke as a training venue for several reasons. The French already have exchange pilots assigned to the 56th FW, and Luke has an abundance of nearby training airspace. And, because Luke is an Air Education and Training Command base whose jets are never sent to combat, the French did not have to time their visit to avoid workups or deployments.
Together with the fighters, the AdlA bought 20 aircrews and 60 maintenance and support personnel in a C-135F(R) tanker, which also refueled the Rafales en route to the USA.
This is the first time the French Air Force have deployed Rafales to the US, and comes hot on the heels of the French Navy's deployment to NAS Oceana earlier in July. Such was the importance of the deployment that Col. Vincent Cousin, France's Air Attaché, was in attendance from Washington, DC to oversee it.
Training activities during the deployment included tactical training, 1.v.1 and 2.v.1 air combat maneuvering, intercepts, and air-to-ground sorties to the Barry M. Goldwater Range south of Luke. Both sides also had the opportunity to fly in the back seat of the opposing aircraft to observe and evaluate procedures and handling.
The French deployment also serves as a warm-up for Red Flag 08-4 in mid-August, where they will be flying Blue Air with the other foreign participants.
Subscribe to receive updates via: e-mail list | Facebook | Instragram | Twitter
Showing page 2 of 2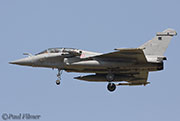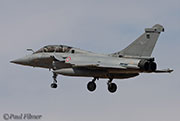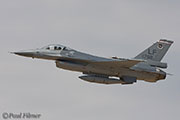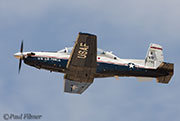 ---
---