Topeka Regional Airport, KS, USA (KFOE) - Gathering of Warbirds and Legends, 1-3 August 2013
"An airshow that's not an airshow." That's how Dan Gryder started off every morning briefing to all the pilots and crew that were in attendance.
Imagine an airshow where waivers for airspace are not required, where FAST cards are not needed and where normal operations continue, even though Forbes Field is an active KC-135 tanker base.
Well that's exactly the route that Dan Gryder, Brooks Pettit, Scott Glover and Robert Rice took when planning and instigating this "airshow". This follows on from the successful "The Last Time" DC-3 event that took place at Whiteside Airport, Rock Falls, Illinois in 2010, and the foundations for the Gathering of Warbirds and Legends came from that one-time meet.
The FAA and the airport authority definitely had to scratch their collective heads to get around the concept, but, after many meetings, it was deemed both safe, and because no FARs were being broken, necessitated no waivers of airspace and fell completely within the realm of normal flight operations.
There would be no aerobatics, no flights below 1000 feet, no aircraft flying above 200 knots, no wing-walkers and no inverted flight – unlike the traditional airshow footprint which comprises of faster, lower and more risky types of flying.
The flying would feature left-hand banana passes, both solo and in formation, which enabled the crowd to see and hear these old aircraft in their element.
With Air Traffic Control, Metropolitan Topeka Airport Authority, the FAA and the local Chamber of Commerce on-board, it was time to get the word out to warbird operators.
A certain number of slots were allocated to specific types, in order to control the numbers of aircraft they felt they could accommodate, and these slot holders would enjoy the benefits of paid-for hotel accommodation, food and drink, and fuel at an unbelievable rate of $2 per gallon. For future events it's even hoped that fuel can be covered completely.
The idea was to cover these costs with sponsorship and public entrance fees, and to at least try to break even.
It was, in effect, a kind of co-operative, where the owners of these aircraft could come together, meet, fly, and spread out the revenues to make the whole event self sufficient, while allowing the public to get up close and personal with these old aircraft.
But why Topeka, you may well ask? It's obviously centrally located in the US, plus Forbes Field is an old military base with two runways, lots and lots of unused ramp space, and also houses two museums.
The American Flight Museum, which includes the flying AC-47 "Spooky", which had the very first slot allocated, and the Combat Air Museum, which has many aircraft that could be displayed alongside some of the flying aircraft participating.
Seeing a line-up of Grumman aircraft, F-14A Tomcat, F9F Panther, F11 Tiger alongside a flying F7F Tigercat was something you're unlikely to see easily again.
The event was scheduled to happen at the backend of Airventure at Oshkosh to allow owners to literally drop-in from the event in Wisconsin. That meant for any West Coast operators, flying a very expensive across country route twice wasn't required, and Topeka could be used as a stepping-stone. In fact with the low price of fuel at Topeka it could also help some warbirds to attend Airventure, when they might not normally do so.
One of the highlights for many was seeing the only two airworthy C-1 Traders flying together each day.
In fact C-1A Trader N189G 'Miss Belle' (Bu146044) of Trader Air Inc and based at this very airfield, saw its first flight after a ten year restoration mere days before this event took place.
Two out of the three airworthy PV2 Harpoons gathered for the first time ever, and we were told that the owners had never met in person before this weekend. To see these two in formation with a pair of C-60 Lodestars in formation over the field was a great sight, and very historic.
The arrival that drew the largest gasp from the participants in the hangar late on Friday was the arrival of John Sessions in the Historic Flight Foundation's F7F Tigercat "Bad Kitty". As it flew low over the hangar the pair of 2800 HP Pratt & Whitney engines certainly took everyone by surprise with their loud, low growl.
Talking of historic, it was planned that a three-ship C-47 mass parachute jump – using WWII parachuting equipment – would take place over the weekend. On the practice day on Friday, one C-47 went tech, but the two-ship drop went to plan and on the Saturday all three flew, making this the largest drop of WWII paratrooper equipped personnel since the D-Day landings.
With all these old aircraft on show, the organisers saw it only fitting to offer free unlimited warbird rides to any WWII-era veteran. This was accomplished using a mixture of PV2 Harpoon, P-51 Mustang, C-60 Lodestar, T-6 Texan and C-47 aircraft.
Cowden Ward Jr. and his P-51 "Pecos Bill" were flying constantly with veterans all weekend at an enormous cost to Cowden, as was Scott Glover using his C-60 Lodestar, C-47 and T-6. Kudos to these guys for providing this opportunity to vets, many of whom had never since even sat in the types of aircraft they flew in or with since the WWII conflict.
But the watchword that summed up this event for me was community. Lots of unsung volunteers truly made this event happen.
The "airshow that's not an airshow" was certainly a bold idea, and sets a brand new footprint on the way future airshows could operate.
n my opinion it can only grow thanks to the insight, dedication and perseverance of Dan, Scott, Brooks and Robert.
Subscribe to receive updates via: e-mail list | Facebook | Instragram | Twitter
Showing page 1 of 2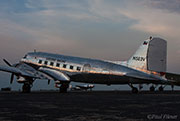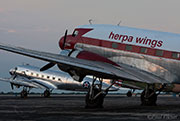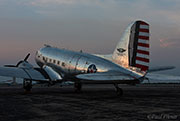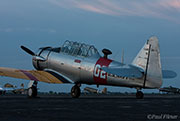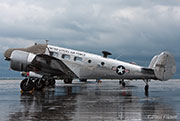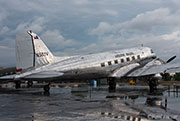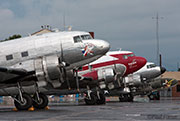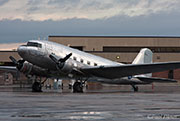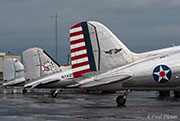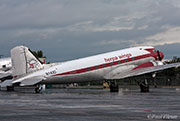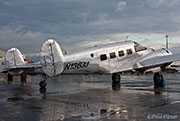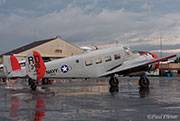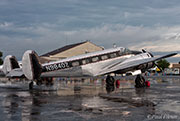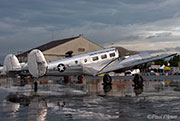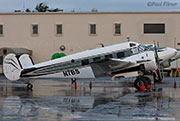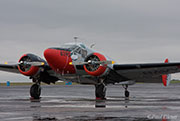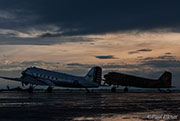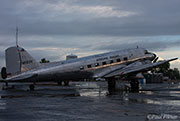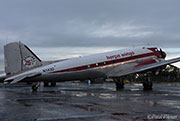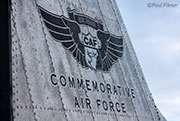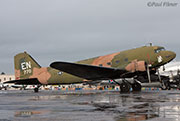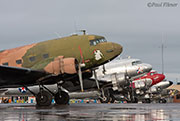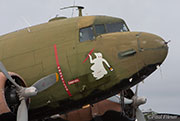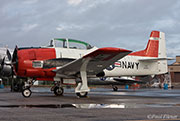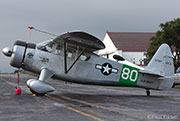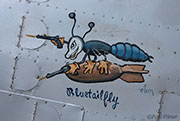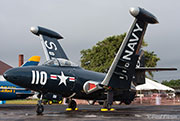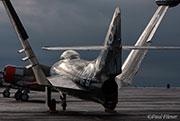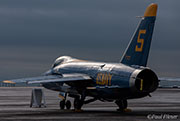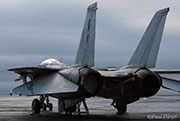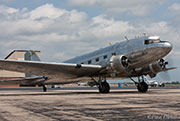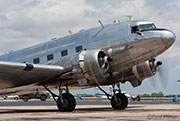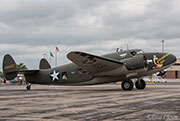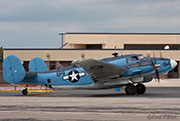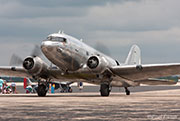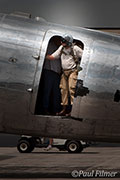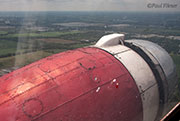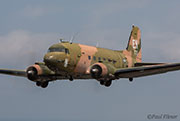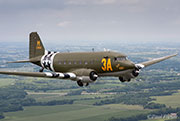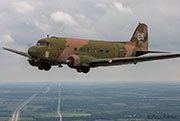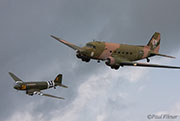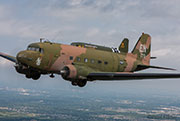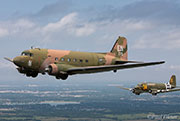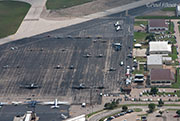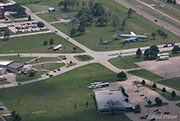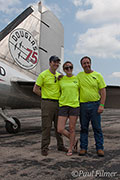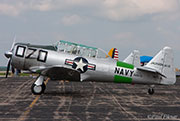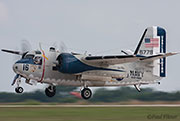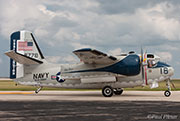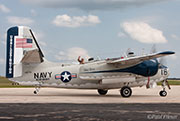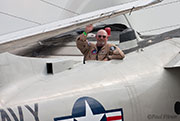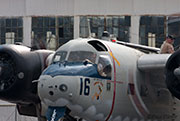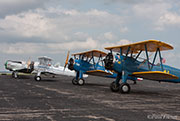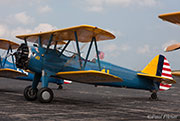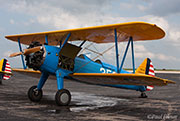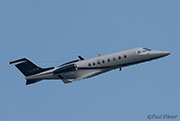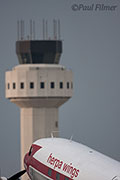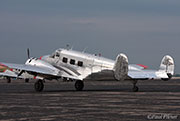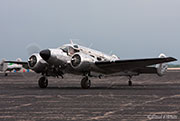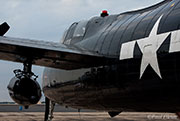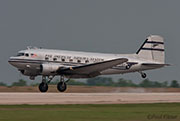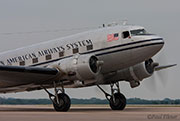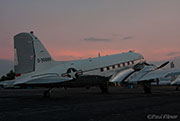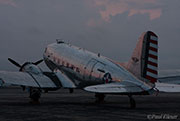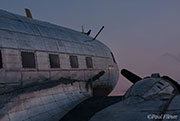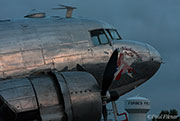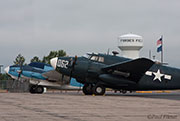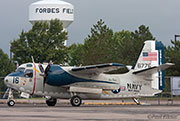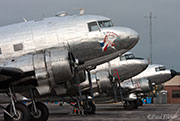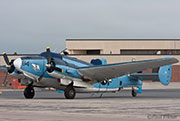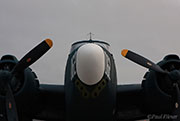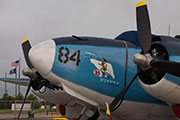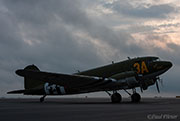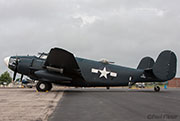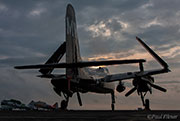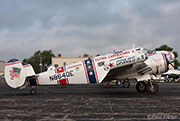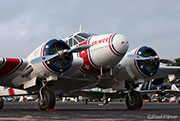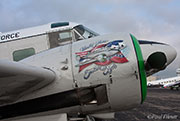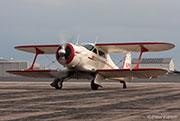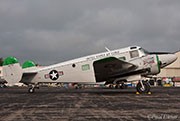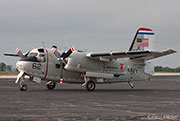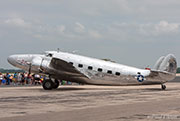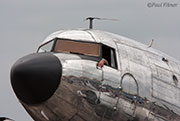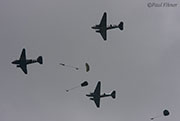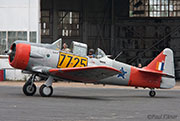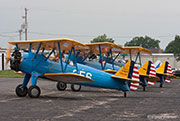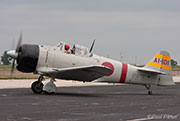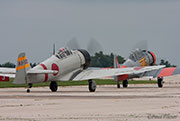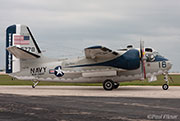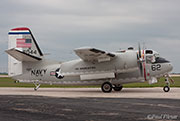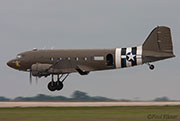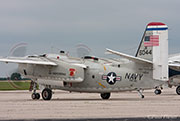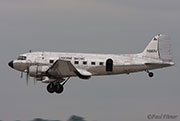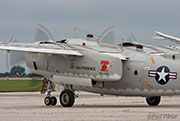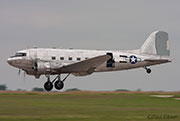 ---
---