home
18th December 2010 - Russia, Mississippi and Wyoming



Just a few updates for you before the holidays.


The Anglo American Lighting Organisation in Stennis, Mississippi have an ambitious plan to make Lightning T.5 XS422 airworthy. The restoration is coming along nicely and you can read about the progress made so far in my article.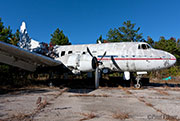 Just down the road at Gulfport-Biloxi there is a martin 4O4 that was simply abandoned by the crew and has been here since the 1980s. I also shot a USMC KC-130T bashing the circuit.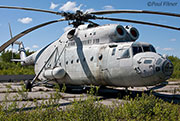 Arkhangelsk-Vaskovo is possibly one of the most interesting Russian airfields that I've visited and we suspect we were also the first westerners to visit here. Mi-6, Mi-26, Mi-8, An-2, L-410, Mi-4 and Yak-52 aircraft made this a real gem.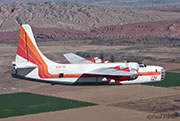 I had an invitation to shoot the test flights of the currently only airworthy PB4Y-2 Privateer out of Greybull, Wyoming. I was great to finally see on of these aircraft in the air as I'd personally never seen one fly. The link includes an mp3 of a high powered ground run which was the nosiest radial that I have ever heard before.


That's all for now. Happy Xmas and a great New Year to all of you.