home
22nd October 2011 - Catching Up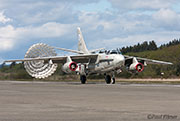 In April I had the chance to see a sight that I hadn't seen since the 1980s at RAF Mildenhall. A flying A-3 Skywarrier which was being delivered to NAS Whidbey Island to be preserved. What a wonderful sight that was!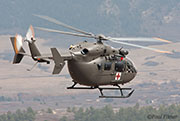 This image is much more modern, and is of a Colorado Army National Guard LUH-72A Lakota flying over the foothills in Colorado. This was a shoot for an article in Combat Aircraft Magazine about the Army's transition to this new helicopter that replaces the OH-58.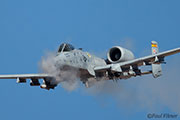 This photo was from a shoot at the Barry M. Goldwater Range in Arizona back in February, where I finally got to see A-10s using their deadly rotary cannon. Make sure you also check out the sound clip!



A series of updates from Centennial Airport. B-17G Aluminum Overcast came for its yearly visit, and this time I got to fly with a veteran plus shoot the aircraft from the control tower.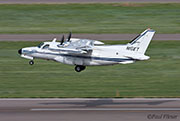 Of course while shooting from the tower I snagged some other aircraft from that unusual angle.



And just last week we had a Borek DHC-6 Twin Otter making its way from Canada to the Antarctic.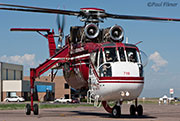 Another of my local airfields is Front Range Airport. There was some unusual activity in July when the compete fleet of Helicopter Transport Services Skycranes were at the airport for maintenance checks after being grounded by the Feds.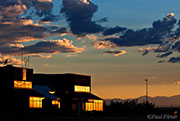 I also shot them during a sunset and caught this image of the terminal in between shooting the helicopters.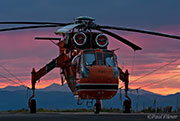 A third local airfield is Rocky Mountain Metro (better known as Jeffo). I had a bonus evening shooting both a Skycrane and a DC-3 in fading light. There was also an airshow here in August, which is always tricky to shoot as it's unfortunately back-lit.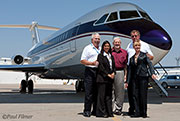 Just last month there was a BAC1-11 enthusiasts charter flight from Dallas Love-Field. Although I would have loved to have been on the flight, the photographer in me couldn't pass up the opportunity to shoot the flight, so I stayed on the ground.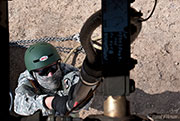 In April while shooting the LUH-72s, the H-60 I was flying on engaged in some hoist training. I managed some interesting views from that training sortie.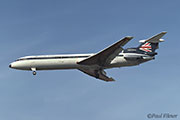 The last aviation themed set is an old set of scans from London Heathrow Airport in 1978. I hope to produce a series of articles year-by-year from my old negatives.



We had a few weeks of lightning in the area so I made a few trips to try to capture some images.


Finally just to inform you that there is a new digital aviation magazine from the Global Aviation Resource group of which I'm involved. Global Aviation Magazine is aimed to be produced on a monthly basis with articles that haven't yet appeared on the website. Download it and take a look, it's free!